it's green week!
This week we're focusing on all the sustainable things you can do from home.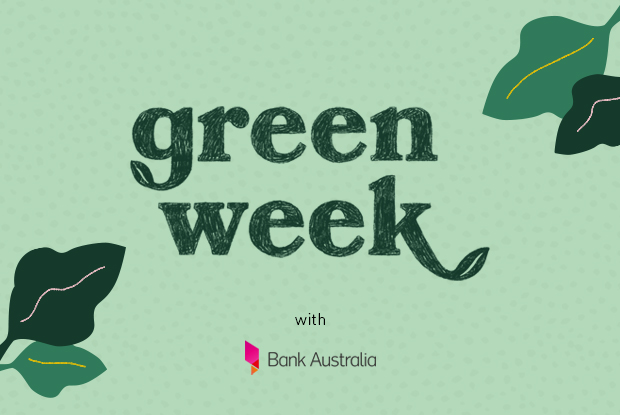 We know there's been a lot going on in the past couple of months, and we don't want to shove that aside. Sadly, climate change is still a thing (sorry to bum you out), and it's a super-important topic that deserves our continued attention and action.

To coincide with Earth Day on April 22, we're spending the whole week chatting about sustainability on this here blog, as well as our Instagram and Facebook channels. It's a ginormous topic, but we'll be breaking it down with lots of helpful tips, tricks and stories that might inspire you to make your everyday life a little more green (especially while you're stuck at home).
Here's a sneak peek at what we've got planned for this week:
•    a chinwag with a climate campaigner
•    a round-up of our favourite sustainable products and small businesses
•    eco-friendly tips, DIYs and how-tos
•    vegan and veggo recipes
•    good news about the environment (yes, really!)
Last but not least: we'd love to see all the rad stuff you're doing to be sustainable, whether it's composting, ditching fast fashion or divesting from companies that harm the planet. (Side note: what are you all doing with your takeout containers?) Tag us and use the hashtag #frankiegreenweek, and we might share your ideas with the rest of the frankie community.

We created Green Week with the help of our mates at Bank Australia, a customer-owned bank creating a positive impact for people and the planet by investing in not-for-profits and renewable energy projects. Pop over here to learn more.