how to connect with loved ones from afar
A few ways to spread festive cheer this Christmas, no matter how far away you are from friends and family.
Santa's December travel plans are going to look a little different this year. He won't be loading up the sleigh and chimney-hopping. Like you, Santa's probably staying a little closer to home. But even if you're not able to sit across the table from your family, you can still be merry with them. Here's our list of ways to bring festive cheer to your loved ones interstate and overseas this Chrissy. 
Organise a long-distance movie night There's something comforting about taking the edge off Christmas Day by watching a movie you've seen a million times before on Christmas Eve. Whether you're a Home Alone, Love Actually or Jingle All The Way fan, consider hosting a long-distance movie night with your family online. An app like Netflix Party allows you and your family to synchronise video playback and watch your fave Christmas movie at the same time. You can even leave comments to each other in a group chat as you watch. And the best part? You don't have to share your couch. 
Turn your holiday lunch into a paperback family heirloom You've waited 365 days to be reconnected with your grandmother's roast turkey, your uncle's pavlova and your cousin's signature cocktail, only to discover Christmas lunch is on pause for 2020. But don't despair because now's the time to get creative. Request your loved ones' signature dishes, collate them and bind them together to create a family recipe scrapbook, which you can send as gifts in the mail. Put your stamp on the family's cooking legacy with a few recipes of your own (we love the look of this Christmas reindeer cake or these plum pudding biscuits). With your family's recipes unveiled, you can recreate your own festive feasts at home year-round.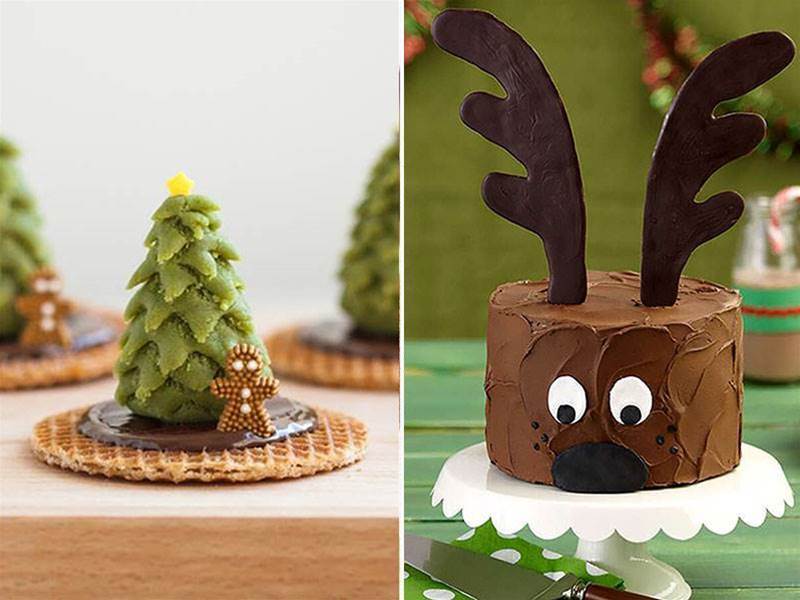 (Christmas stroopwafels via Thirsty for Tea; reindeer cake via Spotlight)

Bring back the homemade Christmas card Remember in primary school when you'd give out Christmas cards to everyone in your class and then display them all over your bedroom until the end of January? Let's bring back the homemade Christmas card this year and sending them to our loved ones near and far. Not sure how to decorate? How about with pressed flowers? Or try your hand at a traditional shaker card. For an added surprise, throw in a packet of flower seedlings in the envelope for your recipient to plant at home. 

(Shaker cards via Spotlight)

Host a pickling class over video chat Tee-up an online cooking session with a few mates; just remember to keep it simple and delicious. We suggest preserved lemons, an easy-to-achieve process, so you'll have plenty of time for chit-chat. Prior to your session, email your mates a list of ingredients and equipment they'll require, for instance lemons, salt and a couple of mason jars. Give this Maggie Beer recipe a go. You can keep your lemons for yourself or gift them to the foodie in your life. 
 

 

View this post on Instagram

 
Channel your inner jeweller and get beading While stuck indoors, we've spent a lot of time this year watching the telly on our couches. But here's a way to make couch-time more productive: beading jewellery for your friends and family while binging your fave show. Beading is a meditative way to take the edge off your day with shimmering and wearable results. Plus, jewellery is lightweight and easy to send in the post. Before you get beading, here's a helpful short vid full of practical tips. If you fancy ogling heaps of pretty beads, check out Spotlight's extensive range, and head here for project ideas.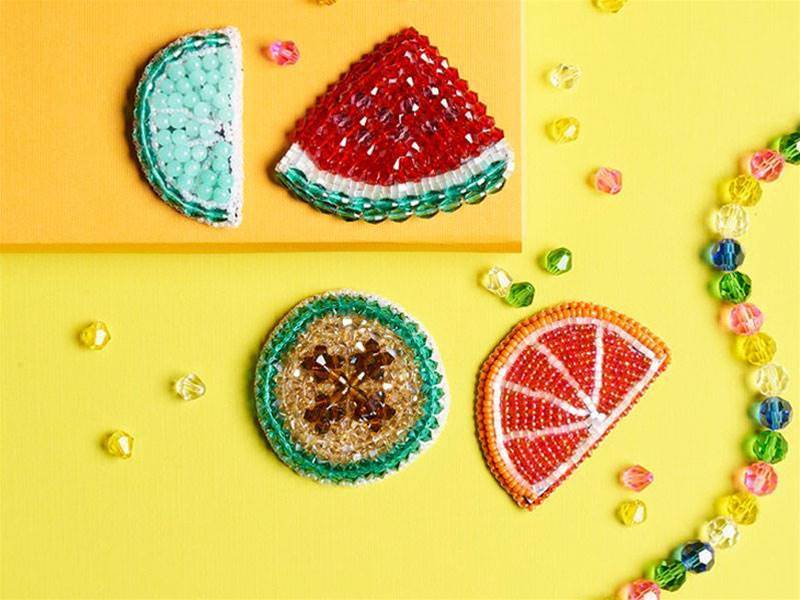 (Image via Spotlight)

Send loved ones a crafty care package This year reminded us all that even something as simple as a parcel in the post can make you feel positively giddy. Gift your loved ones this same joy by delivering an interactive craft box to their front door. Fill the box with instructions for a simple craft activity and the materials they'll need to make it. Try out DIYs like this Christmas pudding trivet or these rad bon-bons. For more DIY project ideas, check out Spotlight's Christmas Projects page. 
This lovely article was brought to you by our pals at Spotlight, your one-stop shop for all the crafty, festive stuff you'll need to send 2020 off with a bang. If you're keen to stay in touch with faraway family and friends this holiday season, pop over here for cool Christmas DIYs and pressie ideas.