five ways to make your business more eco-friendly
Here's what to consider if you're keen on minimising your business's environmental impact.
As a small business, you may not have the resources to measure the carbon footprint of your entire operation, but that doesn't mean you can't set yourself some green goals. Below, you'll find a few ways to make your hustle a little more eco-friendly.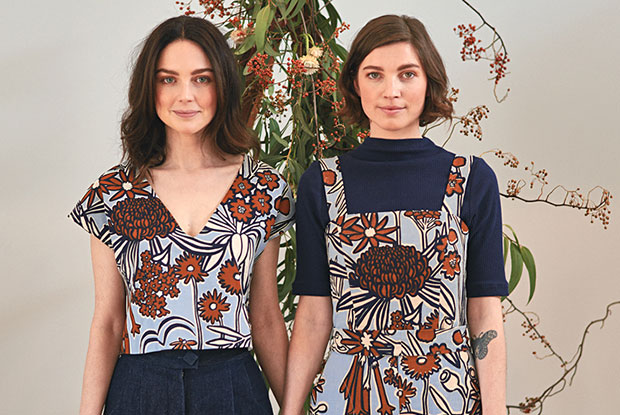 Snap by frankie Good Stuff winner, Farn
1. SOURCE LOCAL WHERE POSSIBLE Have a look through your supply chain to figure out what you can source locally. Is there someone down the road or a few suburbs away you can strike a deal with? The closer your suppliers, the more carbon mileage you'll be cutting down on, so ask around and see what you can find. (Local councils can be super-helpful if you need a directory of businesses in your area.)
2. ASSESS YOUR PACKAGING With e-commerce comes a mountain of packaging. Consider using boxes, parcels and cards that are made from recycled paper or can later be recycled. When it comes to mailer bags, our pals at noissue have a nifty compostable version that breaks down in home and commercial compost heaps, but still keeps your goods safe. Most importantly, don't forget to tell your customers how to properly dispose of your packaging, as it's up to them to complete the cycle.
3. REPURPOSE WASTE If you run a café, restaurant or catering company, you may often find yourself chucking out perfectly good food. It's why organisations like Oz Harvest exist – they help divert your noms from landfill and into the hands of folks in need. There are also apps like Bring Me Home, which alerts its users to eateries (like yours) that are discounting their excess food. It's a win-win for both parties. Cutting down on waste doesn't just apply to hospo businesses either – creative folks of all sorts have found novel ways to make use of remnants, like Melbourne fashion label Farn, for example, who sells bundles of fabric offcuts to quilters. 
4. GO GREEN ONLINE Who knew there was such a thing as green energy-powered web hosting? Well, it turns out there are a whole bunch of digital services trying to minimise their impact on the earth, from email providers to search engines and more. This website does a handy job of putting them in the one place for you.
5. CHANGE YOUR ELECTRICITY COMPANY So you've got your energy-saving routine down pat, turning off unnecessary lights and switching to efficient plugs and appliances where possible. If you'd like to go one step further, consider switching to a green energy provider. This Canstar guide is a good place to start researching which provider may be best for you.

Got some tips on sustainability for small business? Send us a message – we'd love to hear from you!