issue 99
We hope you've been doing some push-ups and squats (or at least have a forklift handy), because issue 99 is out in the world today, and it sure is a bigg'un. Tucked inside our summer bumper issue you'll find a set of four postcards designed by Fotini Tikkou, a make-it-yourself pennant kit featuring fun art from Luke John Matthew Arnold, and of course, our humongous annual wall planner (hooray! Smell you later, 2020!). Then there's all the rest: a chat with some lovely neighbours who share more than just a fleeting wave, and a guide to taking a roadtrip without blowing the bank or breaking down in the middle of Woop Woop. We delve into the science behind the feeling of hanger and meet a local lady having fun with eye make-up (spoiler: it involves one of your favourite childhood cereals). You'll take a trip through some of Australia's raddest Art Deco pubs, be encouraged to make a mess while making art, and meet a few embroidery whizzes doing their own thing with a needle and thread. Plus, there's all the usual eye-catching visuals and chuckle-inducing real-life musings. Sound good? Pop to your closest stockist, stat – we hope you enjoy!

THE STITCH-UP
Four embroidery artists share their approach to creative stitching.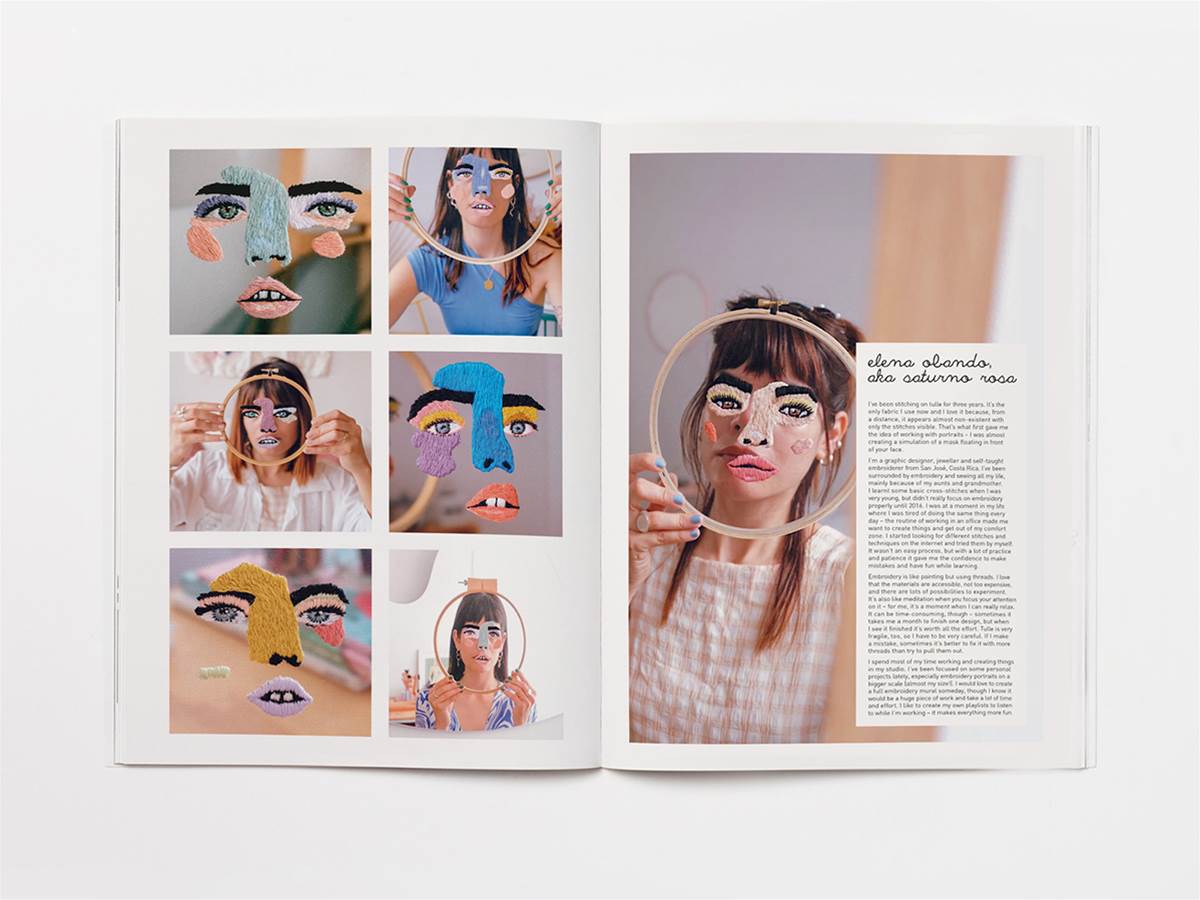 HIT THE ROAD, JACK
Get prepared for a summer of long-distance drives (and the best travel tunes).
THE FOLKS NEXT DOOR
What really happens when good neighbours become good friends.
LIP SERVICE
A pair of frankie writers show their smackers a bit of love.
Across the ditch: Issue 99 should hit stores in New Zealand on December 28th. Ask your local stockist if it's not on shelves then.
Overseas readers: We'll be with you shortly (click here to find out when), but if that's too far away, you can order a copy online and we'll send it straight out.

Digital edition: Head here to download an e-version of the mag.

On sale dates: Head here to see when the next issue comes out.