issue 105
Remember to bend from the hips and knees when you pick up this issue­, because it's a hefty one! Our summer bumper contains a truckload of bonus goodies, including a special comics-filled zine; tear-out gift cards (just in time for Chrissie); all-in-one letter and envelope paper; a DIY chatterbox by artist Georgia Perry; plus, our annual giant wall planner. Phew!
You'll also find plenty of rad reads to keep you company over the holidays: we catch up with British punk outfit Wet Leg, meet some clever folks doing uniquely Australian things around the world, and learn what it's like to work at a Japanese maid café. A Paralympian and her best pal shoot the breeze about life with a disability, two writers eat their body weight in potatoes (all in the name of journalism), and long-time activists share their wisdom. Then there's a trip to Egypt, a scrummy mango trifle recipe, pretty earrings (modelled by 20th-century lasses), tips for gardening like a nonno, and all your favourite chuckle-worthy rants and curious art projects. Enjoy!
THE MAKEOVER
Four crafters show us their creatively mended objects.
DOWN UNDER, ABROAD
Minties milkshakes, drag queens and sunny designs ­– meet the clever clogs bringing a piece of Australia to the world.
PORTRAIT OF A LADY
What finery would a 20th-century lass don?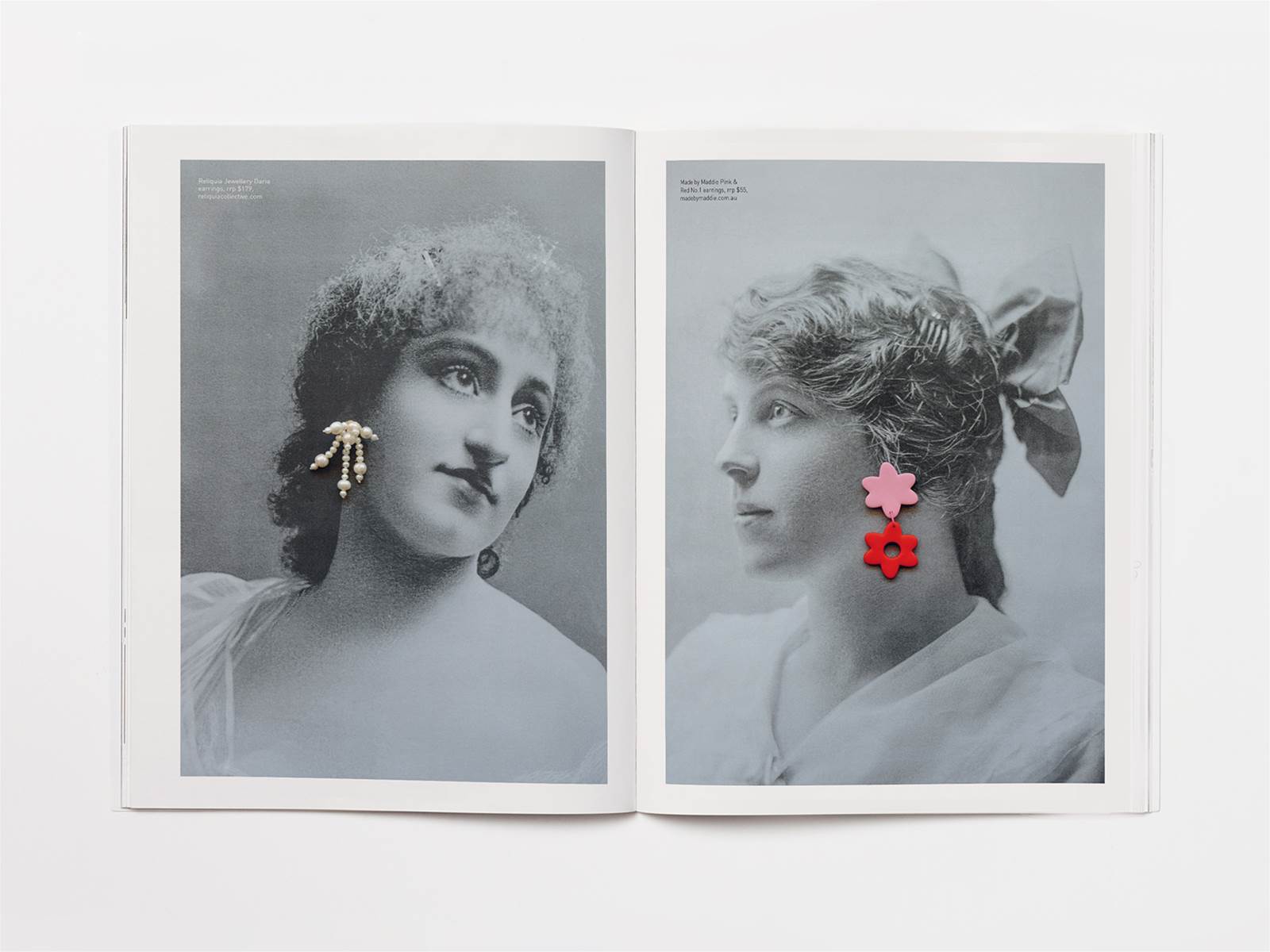 KEANU REEVES FAN CLUB
We track the Matrix actor's career arc, from lovable goofball to stone-faced action hero.
MAINTAIN THE RAGE
Life lessons from folks who've long campaigned for justice.
Aussie readers: Find your closest stockist here or order a copy online.

Across the ditch: Issue 105 should hit stores in New Zealand on December 27th, 2021. Ask your local stockist if it's not on shelves then.
Overseas readers: We'll be with you shortly (click here to find out when).

Digital edition: Head here to download an e-version of the mag.

On sale dates: Head here to see when the next issue comes out.