word from the wise: how to start making music videos
The multi-talented artist Claudia Sangiorgi Dalimore has made music videos for the likes of Meg Mac, Kaiit and Thelma Plum.
With music videos under her belt for the likes of Meg Mac, Thelma Plum, and Kaiit, Claudia Sangiorgi Dalimore is a true whizz behind the lens. As well as being the producer and director of the documentary Her Sound, Her Story (which highlights women's stories within the Aussie music industry), Claudia also just took out Triple J's Australian Music Video of the Year Award for her work on 'Native Tongue' by Mojo Juju. We had a chinwag with the multi-talented artist about what it takes to break into the music video business.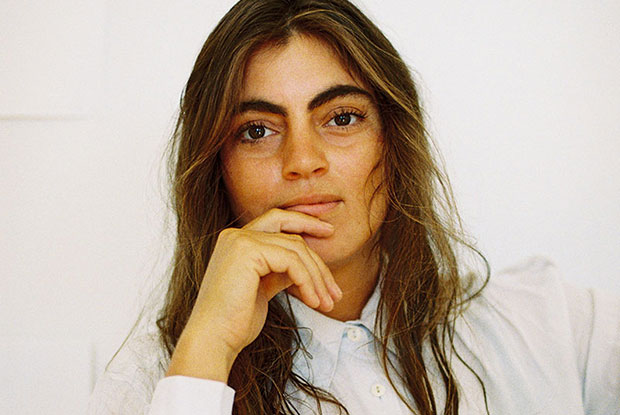 photo by Bobby Clark.
Did you always know that you wanted to be a filmmaker? The title of filmmaker is one I've only had to start referring to myself as in the last couple of years. I'm most well known for being a filmmaker, but primarily, I'm an artist.  I didn't have a great aspiration as a child to be just one thing.
When did you first begin making music videos? It would have been about eight years ago for my dear friends Diafrix, who are a hip-hop duo. They knew I was interested in making videos and just said, "Alright, you can make our next clip". From there, I went on to make another six for them. This year, I've made 11 music videos – that's exhausting just to think about!
How did you get your foot in the door? I've always just been focused on making and doing. Art comes first and everyone around me has been able to see that. In the early days, and up until about two years ago, I was doing every part of the clip-making process. Producing, directing, shooting, editing, colour, set design, props, costumes, choreography, you name it. That hands-on approach has always meant I was self-sufficient. At the moment I'm learning about delegating and trusting the team of people I pull together.
Why did you decide to create 'Her Sound, Her Story'? The idea of doing a project that celebrated women in the Australian music scene actually came from my creative partner, Michelle Grace Hunder. She's a photographer and had originally planned to just take a series of portraits.  She realised pretty early on that that wasn't going to be enough – these women needed a space to share their stories. So she called me up one day and asked if I would like to come along to interview all the women that she was going to photograph. I said yes, and the rest is history.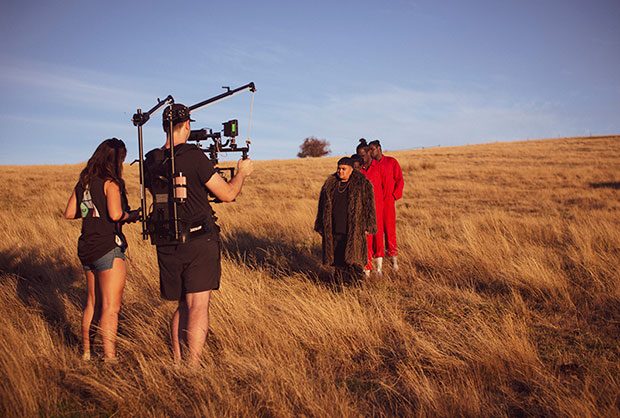 What's a standard day like on set? We make a shooting schedule and without fail, on every shoot, we go over time. I'm a descendant of Eastern Europeans so naturally I like to feed my crew really well. I feel like that's the most standard and consistent part of set life… and there's normally at least one dance break as well. What's life without dancing?
What's the best part of your job? The people. My job is a process of listening and interpreting someone else's stories, ideas and intention. So within that, there's a great joy in being able to bring to life the sentiment of a piece of music and transcend it into a space of storytelling and visuals. When you get to see film and music marry, it's truly magic. I've seen the power of when you get that combination right and just how many people resonate with the work.
And the toughest part? I'm a workaholic. Life moves fast and the hours are long. My body and mental health have paid the price of my commitment to being hyper-creative. There's a lot of sacrifice made in the wake of hard work.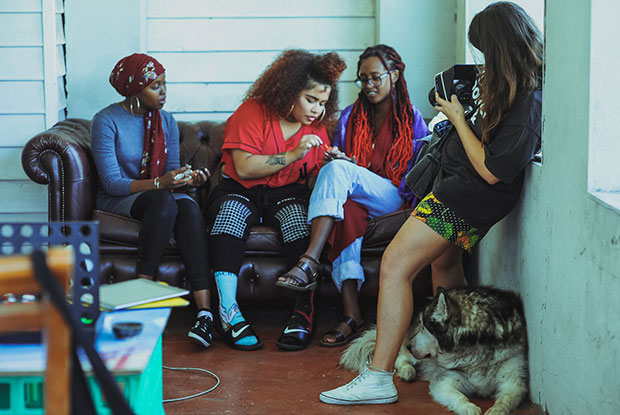 Any words of wisdom for people wanting to start making and directing films or music videos? Just start. Start making and keep making. In that old fashioned 'head down, ass up' kind of way where you don't have time to pay attention to what anyone else is doing. When the work is good, people will notice. Be obsessed, and strive for perfection. You won't ever get there, but I think that pursuit is what will always keep an air of humility about you.
Is there anything that you didn't know about this industry until you started? There are probably still things I don't know. I get to work with a lot of individuals, so I tend to engage on that one-on-one basis rather than having an awareness of a whole body of people. There aren't a lot of female directors, but we all know that's old news now.
Have you had any mentors who have helped you along the way? My parents are both artists, and I am because they are. I'm a by-product of being put in the midst of rehearsals, art studios, back stages, art classes, poetry readings, and festivals. That environment gave me infinite possibilities; there's been no ceiling to any dreams and ideas. Nowadays I have some very dear friends that pull me up along that way and force me to actually stop and look at the work I'm doing, recognise the efforts, and force me to smell the roses.
Is there anything else you'd like to mention? Pick up your phone and call your grandparents, I'm sure they miss you.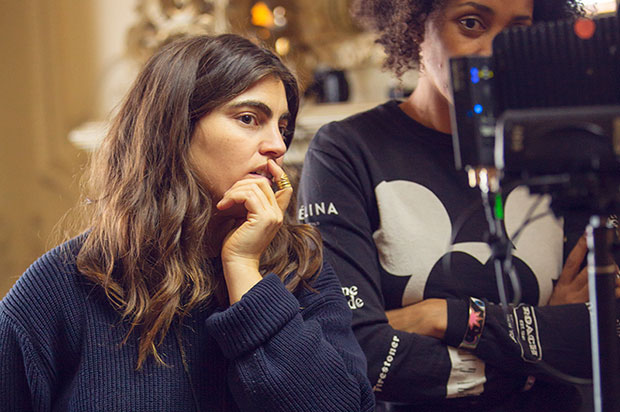 See more of Claudia's videos here and find her on the 'gram over over this way.