tunesday – yorke's guide to byron bay
We asked the rising pop artist to share some of her favourite spots around town.
If you're looking for moody, but ultimately uplifting pop songs, Yorke is your girl. The young artist has been penning songs ever since her family moved to Byron Bay when she was eight-years-old. Growing up the town's vibrant creative scene influenced Yorke (real name Grace Hughes) in a big way, so we thought we'd ask her for a little tour of the place.
How did growing up in Byron inspire your music? I can happily say without a doubt that I wouldn't be doing music if I hadn't grown up in Byron. So many people took a chance on me and encouraged me to pursue it when I was growing up. Plus, there are so many great opportunities for up-and-coming artists here. I entered local song-writing competitions to win studio time, got the opportunity to play at Bluesfest a couple of times and spent most of my weekends busking for pocket money when I was much younger. There are so many other creatives who are happy to help out, which is probably a big reason why the music scene thrives here.

Is there a particular place in town where you like to write? Not really. I set up a studio in my bedroom during lockdown, so that's my little writing haven. I often go to the beach or do the Lighthouse Walk to get some fresh air after a long day working. I use it as my reward.
What's the creative community like in Byron? Pre-COVID, it was absolutely thriving! It's definitely been hit pretty hard (as with everywhere), but people are trying to think outside the box. Some good examples would be the Shire Choir, which brings the community together at the local hall and is a great night out. The theatre company here has also started to do COVID-friendly performances, which locals are excited about. Before COVID hit, there was live music every night and it's just starting to bounce back now. I think the pandemic will probably make the creative community come back even stronger.

What kind of stereotype has Byron earned and is it warranted? There are definitely a few stereotypes floating around and I think they all have an element of truth to them. In the past few years, we've definitely seen an influx of hipsters, influencers and celebrities (hello Zac Efron!) moving to town. It's also become extremely family-centric and you can feel that around town.
A friend is visiting from out of town. Where would you go and what would you do? Drive up to Minyon Falls, for sure! It's so beautiful there and the drive is just as nice. Killen Falls is also great! I'd probably take them to Whites Beach (100 per cent the best beach in Byron) and maybe Brunswick Heads and set up a picnic next to the river. Going for a walk around Bangalow would be nice, and then heading to Federal for lunch. And you can't forget a late afternoon Lighthouse Walk! It's my favourite thing to do. Search for whales, watch the sunset and get a bit of exercise – what more could you want?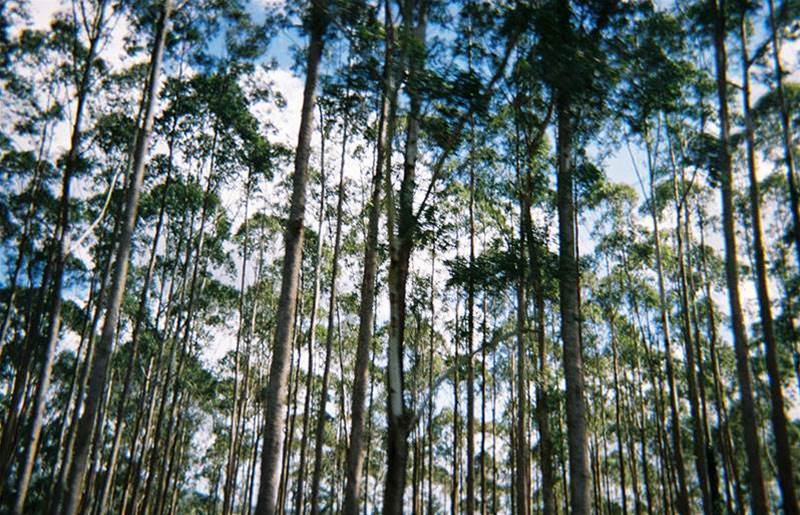 What's the best place to go vintage shopping? Mr Vintage! I'm obsessed. They're such legends, and I probably go in a little too often.

Where's the best place to have a picnic? Broken Head Nature Reserve. It's a short walk to get there, but it's the most beautiful rolling green pasture down to the water. There aren't too many tourists, either, which is nice.


What's your favourite place to get a feed? How can I pick just one? I think my ideal day of eating out would be The Top Shop for brekkie (their granola is 11/10), Federal Doma Café or Bayleaf Cafe for lunch and Il Buco for dinner. Il Buco is a tiny family-run hole-in-the-wall pizza shop, but it's completely authentic and a great place to go with friends. Make sure to try the tiramisu if you go – it's life-changing!

Where's the best place to go for a long walk? The Lighthouse Walk is definitely my favourite. I usually start it from Clarkes Beach and it's the perfect balance of scenic and cardio. Another great walk is at Minyon Falls, down to the bottom of the waterfall.

What else should we know about Byron? The best place to catch a gig is at The Northern. You should also check out the Arts and Industrial Estate in Byron for good shops and restaurants. (You can catch the train there from town if you don't have a car.) Definitely head to St Helena lookout for the perfect sunrise/sunset, support local farmers at the farmers market every Thursday, and don't be afraid to explore!
All images by Yorke