tunesday – songs that prove debbie harry is awesome
In case you needed reminding.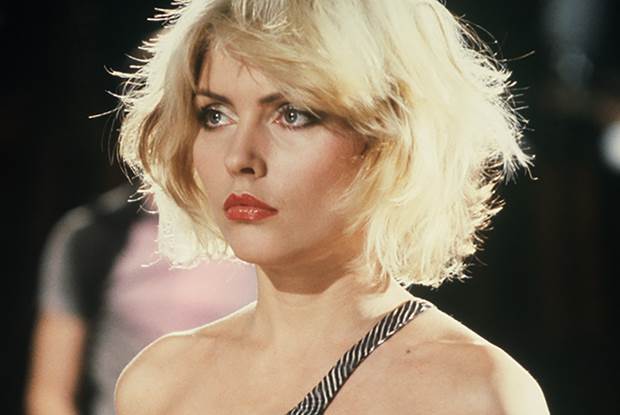 "Rapture", Blondie
For better or worse, "Rapture" was the first rap song to go to number one in the States, making Debbie Harry an integral part of rap history. The video clip was also the first rap video ever to be broadcast on MTV, and Debbie looks amazing in every frigging frame. Oh, and here's a fun fact: Jean-Michel Basquiat makes a cameo appearance in it! The legendary artist was hired as last-minute fill-in, when Grandmaster Flash didn't show. And did you know that Destiny's Child sampled the song in "Independent Women"? Well, now you do.
"The Tide Is High", Blondie
Why does a Darth Vader-like creature appear in this video? And why is he spying on Debbie Harry in her apartment? And why does Blondie travel into space to break into the Darth Vader-like creature's lair? And why do they all start dancing at the end? We just don't know. What we do know is that a) this is a cover song; b) it was originally recorded by Jamaican group The Paragons; and c) the original version appealed to Blondie guitarist Chris Stein because of its unusual use of violin. The Blondie version is a classic and awesome jam that radiates sunshine and good vibes – which makes the whole Darth Vader stalking aspect even weirder. Enjoy!
"One Way Or Another", Blondie
Again with the stalking theme, this track was inspired by an ex of Debbie's who, unfortunately for her, wouldn't leave her the frig alone. Fortunately for music lovers everywhere, the horrible experience resulted in one of the catchiest songs of all time. "One Way Or Another" is also notable for its particularly rad guitar licks – not to mention Debbie's growly vocals. In the 2013 documentary Blondie's New York & The Making of Parallel Lines, Debbie says that she didn't think her vocal take was "menacing enough", but we think she's just being self-critical. Debbie, you nailed it.
"Call Me", Blondie
Blondie's biggest-selling single, "Call Me", was the theme song for American Gigolo, a 1980 film about a male proustite played by Richard Gere. The highly danceable track was a collaboration between synth god Giorgio Moroder and Debbie – but Giorgio had originally asked Stevie Nicks to help compose and perform the song. The Fleetwood Mac singer-songwriter couldn't take part due to contractual red tape with her record label, but Stevie's loss was Debbie's gain. The Blondie frontlady dashed off the lyrics to the song in just a few hours, while visualising driving on the Californian coastline.
"I Want That Man", Debbie Harry
Debbie wasn't always the vocalist of Blondie. She was also a solo artist, and "I Want That Man", written by the Thompson Twins, is one of her most memorable hits. The song came off her 1989 Def, Dumb & Blonde album for which she reverted her name to Deborah (she later switched it back to Debbie). Sadly, the album failed to make a dent in the American charts, but it hit the number two spot in Australia, proving that we do, in fact, have better taste.
To find out more about Debbie Harry, pick up a copy of frankie issue 78, containing our in-depth interview with the lady herself. She talks about the '70s New York punk scene, grocery shopping and how even at 71 years old she's so damn smoking.