playlist – tunes to keep you company
To celebrate Triple R's April Amnesty, we asked presenter Jazz Feldy to curate ace tunes by Aussie women and gender diverse musicians.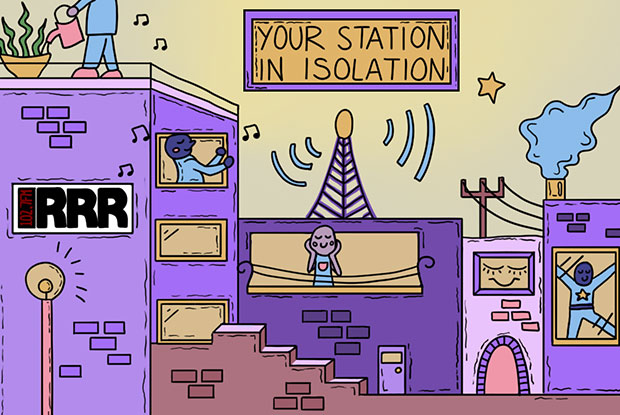 art by Erin Stevens

It's April Amnesty, folks – that wonderful time of year where Melbourne's raddest community radio station Triple R encourages listeners to support the wonderful work they do. To celebrate the campaign, we thought we'd throw it over to Good Fortune presenter Jazz Feldy, one of the many excellent faces who spins tunes and share yarns on air each week.

We're living through some super-weird times right now, but Jazz and the Triple R crew are helping to make sure we feel connected in all the mayhem. Below, you'll find a playlist Jazz has kindly curated especially for frankie friends, filled with tunes from local women and gender-diverse artists. Press play, turn it up and enjoy! (And as Jazz reminds us: keep supporting your favourite artists by buying their records and merch and sharing their tunes.)

Finally, if you've been comforted by the familiar voices and tunes on Triple R's airwaves while weeks-deep in isolation, you might also like to consider subscribing or donating to the station as part of April Amnesty (you'll go into the draw to win some amazing prizes, too. Woohoo!).