tunesday – odette
We spend five minutes with the upcoming Sydney singer-songwriter to talk musical inspirations, good advice and bad habits.
Soulful, up-front and deeply personal, Odette combines multiple influences including jazz and spoken word into pop songs that will break your heart. Rising up the ranks with her song 'Watch me read you', the Sydney-sider is definitely one to watch. We spent five minutes with the singer-songwriter to hear about musical inspirations, good advice and bad habits.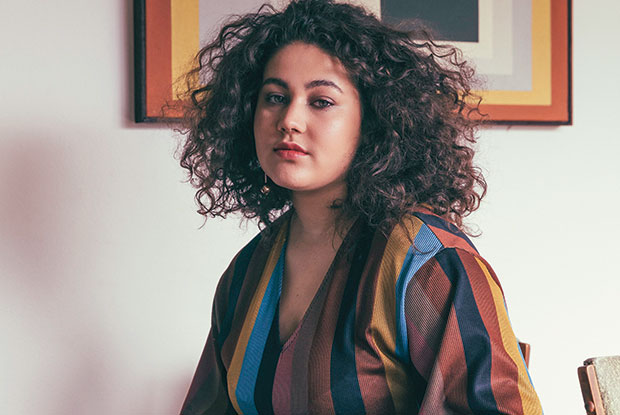 What kinds of things inspire your music? My own experiences in daily life. Mostly, I write songs to digest whichever strong emotion I've been dealing with. Otherwise, it's usually a story that has little fragments of my life, but is mostly fiction.

Describe your sound in five words. Piano, fun, emotion, very good.

What goes through your head when you're up on stage? I'm usually quite nervous beforehand, but when I get up there, I feel totally in my zone. I get a little awkward sometimes if I talk too much, but apart from that I love it! It's a good time!
Who are your biggest inspirations, musically or otherwise? I grew up listening to a lot of singer/songwriters. Artists like Sia, Missy Higgins, Tracy Chapman, Florence and the Machine. In the past few years, I've also discovered artists like Laura Mvula and Joanna Newsom.

What's your go-to meal for a cosy night in? Soup. Hands down. With a side of crispy bread? Amazing.

Aside from music, what are you good at? I'm good at drawing sometimes! I have good days and bad days. I'm also good at whistling, and speaking and reading backwards.

Do you have any bad or annoying habits? I bite my nails and pick at my teeth if I'm anxious, which is literally every second of all the time.

Best piece of advice you've ever been given? "Fuck everybody else." I don't even remember where I heard that. I'm a very anxious person at times, so I feel like maybe I was venting in the ladies' room at some bar. It was probably a stranger, but bless her.

What's on the radar for you in 2019? I want to try borscht and to play in even more cities.
This interview comes straight from the pages of frankie issue 86, on sale now. Nab a copy here, or subscribe from $10.50.