tunesday – body type
Noticing her friends getting grey hair inspired Body Type's singer/guitarist to write their latest rocking melody.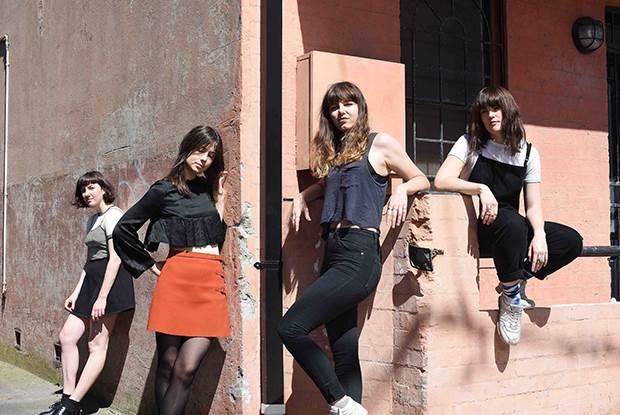 You know that feeling you get when a tune makes you feel like you're living in a really awesome movie, and everything that's happening to you is profound, but in kind of a subtle way? Well, that's how you just might feel when listening to Body Type's latest track, "Silver". It was singer/guitarist Sophie who came up with the initial inspiration for the song, after having observed her friends getting grey hair, or going silver, as it were.
The tune, which happens to be the Sydney band's most recent single, can be enjoyed at your leisure via Soundcloud. Alternatively, you could settle in for a little private cinema sesh and watch the dreamy new video for said tune below. Either way – enjoy!
Pretty pic by Toni Wilkinson.