the prettiest places in switzerland
With a little help from our pals at Switzerland Tourism, we've sorted out a gosh-darn lovely travel itinerary.
Created in collaboration with Switzerland Tourism
Given how much Swiss chocolate we're prone to eating, it's safe to say we're pretty damn keen on that mountainous bit of land in central Europe. But it's not just a spot to grab some luscious confectionary (although, of course, you can and should do exactly that if you get the chance). It's also got sparkling lakes, cable railways, snow-capped summits that have inspired the world's greatest artists, and (apparently) a history of dragons roaming about the place, too. If ever there was a reason to grab a pair of hiking boots and a Polaroid camera, Switzerland is it.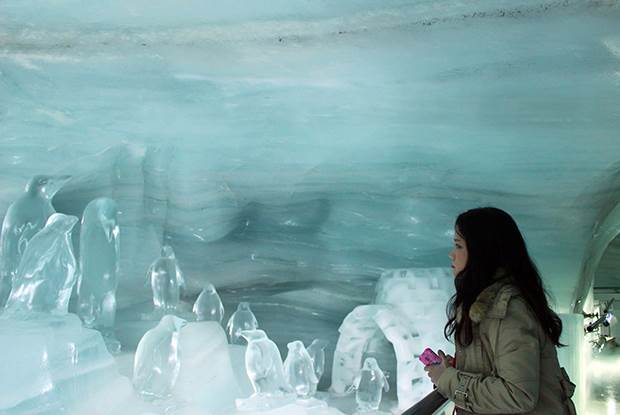 Snap by Yebin Cheon
You can't help feeling a bit high and mighty when visiting Jungfrau. You're at the highest altitude spot in Europe accessible by rail, after all. Take a train to the snowy summit and highest mountain railway in Europe known as Jungfraujoch, Top of Europe (you can even get there directly from Zürich), then stay in a romantic alpine chalet built for two. Sure, you won't have electricity, but isn't that a nice excuse to cuddle up to your co-traveller? You'll need that extra warmth if you decide to take a wander around Jungfrau's Ice Palace, that's for sure. Chiselled inside Europe's longest glacier, the palace consists of vaulted rooms with a veritable zoo of animals carved from ice. There's even a bar – but don't fill up on any old snacks. The folks around here make cheese the old-fashion way – using milk from cows that graze on wild herbs and flowers.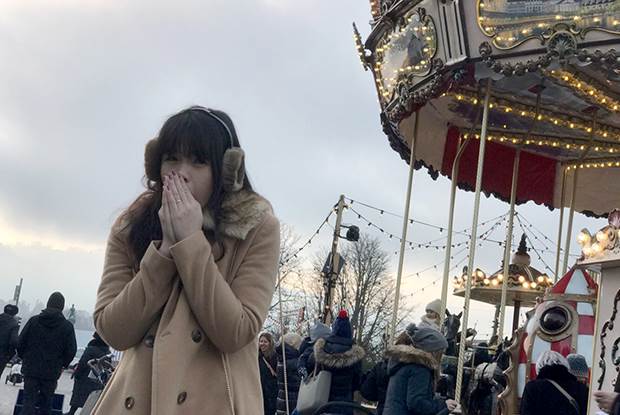 Snap by Vonnderlust
Reckon you've seen some rad Chrissie decorations? Not until you've visited Zürich, you haven't. Come Yuletide the city basically turns into Santa's workshop, with a 15-metre tree adorned with 7000 Swarovski crystals going up in the main station, and quaint little Christmas markets popping up around every corner. Live music fills your ears, while the aroma of mulled wine fills your nostrils. But don't wear yourself out – you'll want to sneak in some time to eyeball the biggest collection of Munch paintings outside of Norway at the Kunsthaus Zürich. If it's not too chilly, take a dip in Lake Zürich – or just take a swig of it (the lake's H20 is so pure it's fed back into the water system). Finish up with a cocktail at one of Zürich's open-air bars. Handy hint: call them Badi-Bars if you want to be taken for a local.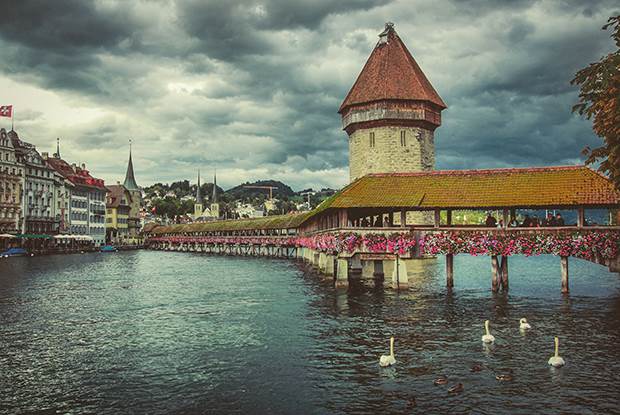 Snap by Lena Mitranic
We have a theory on why the Swiss are such a peaceful bunch, staying out of wars and such – it's because they're hooked up with the best choccie on the planet. Pop past Lucerne to visit Max Chocolatier's confectionary palace; they even do personalised tasting sessions. Then walk off your sugar high on Kapellbrücke – a footbridge decked out with paintings dating back to the 17th century – or any of the nearby mountains. There's Rigi (which inspired Turner to replicate its majestic beauty on canvas), Pilatus (rumoured in medieval times to be inhabited by dragons with healing powers) and Stanserhorn (reach the top of this one and you'll be able to spot Germany's Black Forest). For those of you who prefer your outdoor activities a tad less strenuous and dragon-filled, there's also the vintage waterfront lido at Lucerne Lakeside Beach, where you can enjoy a paddle, a massage and a top-notch feed.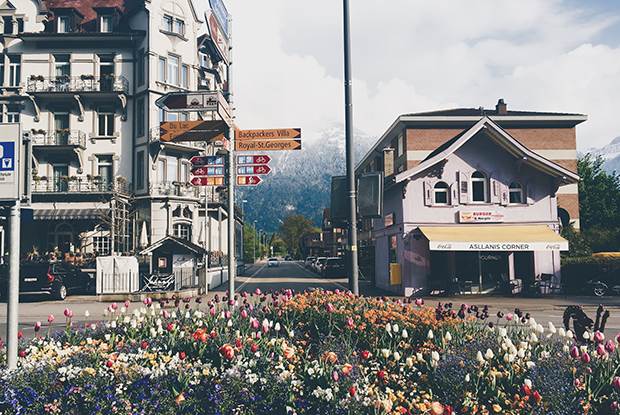 Snap by Alexandra Spidalieri
To get the most out of Interlaken, a town flanked by lakes on either side, you need to get under it – that's the only way you'll get access to the legendary St. Beatus Caves, where St. Beat, a 6th-century monk, apparently took cover from a dragon. (Why so many big angry lizards, Switzerland?) Formed over millions of years, the cave system looks a bit like a scene out of Indiana Jones, what with its 800 metres of tunnels, stalactites and mini-waterfalls. There's also heaps to do above ground in Interlaken: shoot through the Rugen Forest on an old-school toboggan, or hop a ride on a funicular (that's a cable railway that runs up and down a steep slope). There are no less than 45 mountain railways, cable cars, chair lifts and ski lifts in the area, so it's super-easy to access the dense network of hiking trails.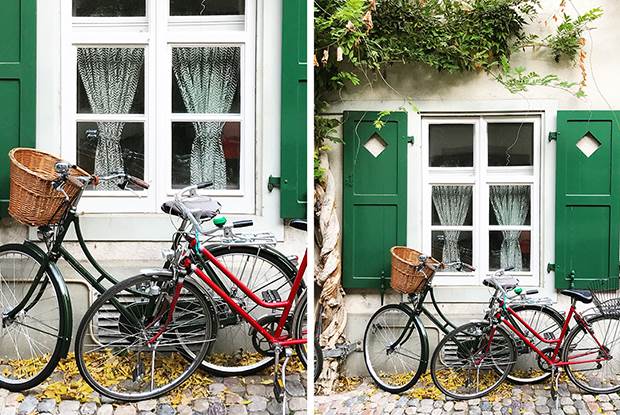 Snap by Baselswizz
Located on the Rhine River, Basel is the dot on the map where the borders of Switzerland, France and Germany meet. It's also where you'll find some tip-top creative eye candy, thanks to the folks behind Schaulager (who store artworks openly, rather than locked up in a musty old basement) and The Little Art House (a tiny wooden cottage that hosts a slew of projects and exhibitions). Over 4000 artists' works will be on show next June as part of Art Basel – worth the price of admission for all the cool conversations with art-makers alone. Stay fuelled with a steady stream of Basler Läckerli (delicious Swiss bickies) direct from Läckerli Huus' original HQ – or munch on a cake from the nearest bakery. Then cross the Rhine on one of Basel's four old passenger ferries that float along without any motorised assistance at all. Yep, they literally go with the flow.
This lovely little excursion was brought to you by our pals at Switzerland Tourism, who are experts in Swiss chocolate, cheese, mountains and general nice times. Oh, and should you be interested in gallivanting around Switzerland some day soon, you might like to nab a Swiss Travel Pass – it entitles you to free travel across the country on train, bus and boat, plus it gets you inside 500 museums for nix.