stuff mondays – joco cups
A nifty-looking, super-effective and Earth-friendly vessel for your daily cuppa.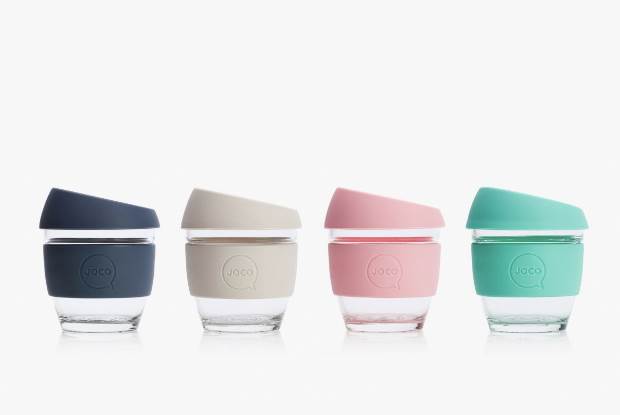 Mates, we're giving away some cutie-pants JOCO cups, the very thing for carrying around your daily brew. JOCO cups are 100 per cent plastic-free, crafted by artisans, have a super-dependable antibacterial seal and are etch-resistant – so you know they're bloody good. We've giving away two of each of the colours pictured, all of which come their vintage range: Folkestone Grey; Sandstone; Strawberry Pink; and Vintage Green. Simply shoot through your info (and let us know your preferred hue) to go in the draw to win.