how to write a song with lisa mitchell
Songbird Lisa Mitchell tells us how to whip up a ditty.
Local songbird Lisa Mitchell took a little time out to teach us how to whip up a ditty.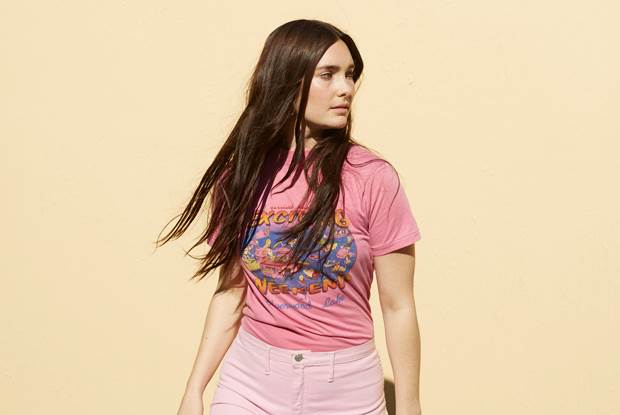 How does playing covers help enhance your musical skills? Playing covers is so fun. It's very easy to get precious about your own songs, so playing covers with friends can be a really sweet way to take the pressure off yourself, and just enjoy someone else's story.
How do you gain the confidence to take your singing out of the shower and onto the stage? This might sound harsh, but I think there's a big element of 'getting over yourself'. Be the messenger; tell the story. That's what you're there for.
Should you perform in front of family and friends? I would actually recommend busking or maybe sharing some Instagram videos as a really gentle way to begin playing in front of people. That way, there's no pressure on you or the audience. Sometimes the immediate feedback family and friends give you can be a little difficult to deal with when you're beginning. You need to work up to that pressure and the nerves that come up in those 'all eyes on you' situations.
Have you ever done any busking? Yes! Busking was like my bread and butter as a novice performer! It's the best way to get really comfy in front of people. You start to get a feel for what people react to and what feels good for you.
How do you turn a little idea for a melody or a lyric into a complete song? Songwriting is all about allowing it and staying open for it. Solitude is key for me. Sometimes I get more of a song if I just play my guitar or piano with no intention. It's easy to grasp for a song, but I don't think songs like that. They never come easily that way, for me.
What's the best way to do a DIY recording? Mate, crack open Garage Band. You don't even need a microphone. It's 2016 and there is no excuse not to share your heart and your stories! It's needed in the world.
What's important to remember above all when making music? There is no wrong or right. It leads. It leads you through terrifying experiences and through the warmest baths of love, if you are brave enough to let it. Lately, I've loved the saying, "Let the world change you." I like to think I'm becoming braver with allowing things to happen and becoming less attached to a final outcome. Which reminds me of another favourite quote of mine from Mary Oliver: "Keep some room in your heart for the unimaginable."
Head this way to listen to Lisa's tunes (including her new album Warriors).