how to live a more environmentally conscious life
Help change the world via your food, finance and fashion choices.

It's pretty easy to feel deflated when you think about big, scary and very real issues like global warming and ocean pollution. Those videos of cute turtles mistaking plastic bags for jellyfish are truly heartbreaking. But don't despair – you can make a real impact on the environment in your everyday life, especially if you share your eco-friendly habits with others. Here are some nifty ideas for impacting the planet – in a good way!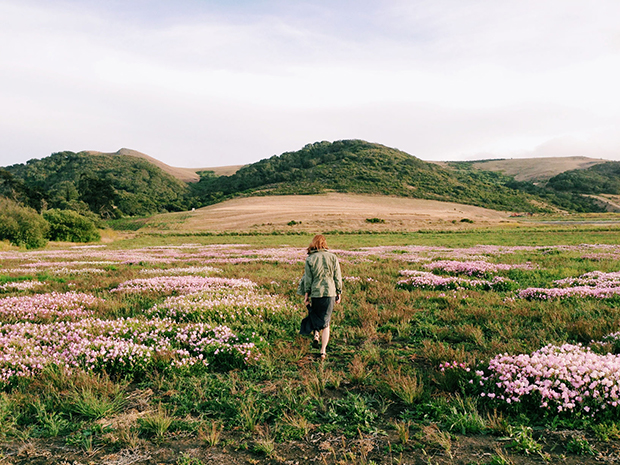 GET APPY There's an app for everything, including one that lists the sustainability of over 90 types of seafood (and features a special guide on which canned tuna brands avoid destructive fishing practices). It's called Sustainable Seafood. Another app, Shop Ethical! gives you info about the environmental and social record of brands you pick up in the supermarket, so you won't be caught unexpectedly supporting live animal exports and other nasties.
BULK UP Avoid the plastic packaging around rice, dried fruit and cereal by shopping in bulk food stores with your own containers. You'll feel like a kid in a candy store, except you're ducking out with rolled oats instead of gummy snakes.
GET CLEAN The recent banking royal commission exposed the questionable ethical choices some financial institutions make, so it's worth checking what your bank and super provider do with your money while it's sitting pretty in your account. Some use it to lend to the fossil fuel and gambling industries, live animal export trade, or weapon and tobacco manufacturers. 'Clean money' is a concept where your moolah doesn't harm people, or the planet. There's even a book called The Clean Money Revolution, which is a good place to start if you want to find out more.
BE CHOOSY You can use websites such as Market Forces and Don't Bank on the Bomb to check whether your bank lends to the fossil fuel or nuclear weapon industries. Thankfully, you don't have to stash your savings under your mattress, though – there are banks that abide by the 'clean money' movement. For instance, instead of investing in harmful industries, Bank Australia lends to the likes of community renewable energy projects, while also investing in projects like its 927-hectare conservation reserve, which protects a slice of Australia's bushland from development forever.
GOING POSTAL If you've Marie Kondo-ed your wardrobe to oblivion, congratulations! Donating high-quality clothes to charity is a great idea, as is selling your pre-loved clothes online. There are brand-specific Facebook groups for labels like Gorman and Alpha60 that may help you sell your stuff quicker. If you're posting your items to their new home, you could use compostable packaging made from corn starch instead of plastic, or re-use post-packs you've received by turning them inside out and attaching a new label to the front.
IN THE WASH Did you know that washing synthetic clothes can release fibres and, as a result, microplastics into the ocean? Scary stuff. Acrylic and polyester are the biggest culprits here, so you could avoid buying clothes made from those materials or wash your clothes a little less (if you can get away with it!).
SHOP LOCAL We're lucky to have so many super-talented fashion designers in Australia and New Zealand who make their wares locally. Support them and you'll save on those pesky carbon emissions when your parcel mind-bogglingly detours via five different countries on its way to your doorstep.
This helpful little article was created in collaboration with Bank Australia. Take a look at what they stand for and how they're doing things differently to other banks here.