frankie fodder: raspberry swirl chocolate
This is a chocolate masterpiece. A chocolate masterpiece that can be assembled in less than FIVE MINUTES.
This is a chocolate masterpiece. A chocolate masterpiece that can be assembled in less than FIVE MINUTES. Yes, you heard right frankie friends! An easy-peasy recipe with little effort and a wonderfully beautiful reward. The awesome thing about this is that there's no beating, piping, rolling or baking, and certainly no fiddly bits. Just lots of unbridled fun with chocolate and gorgeous raspberries. Melt it down, spread it out, swirl it around, add some fruity glamour and... ta-da! Raspberry swirl chocolate. Enjoy.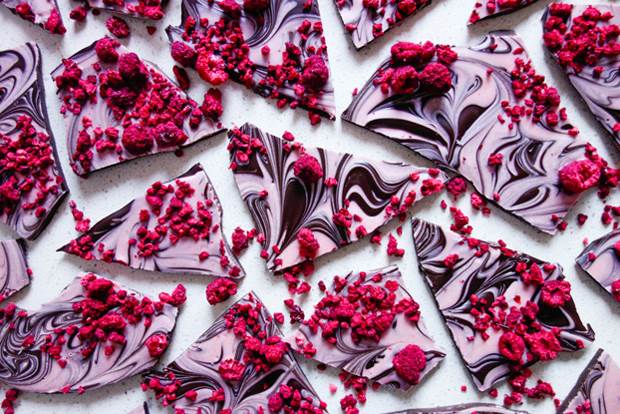 INGREDIENTS:

500g high quality dark chocolate
150g high quality white chocolate
1 tsp raspberry essence
½ tsp pink colouring, suitable for chocolate (can be found in all cake decorating stores)
1 cup freeze-dried raspberries. (can be found in most health food stores and specialty grocers, but fresh raspberries will also do the job nicely!)
a trusty wooden skewer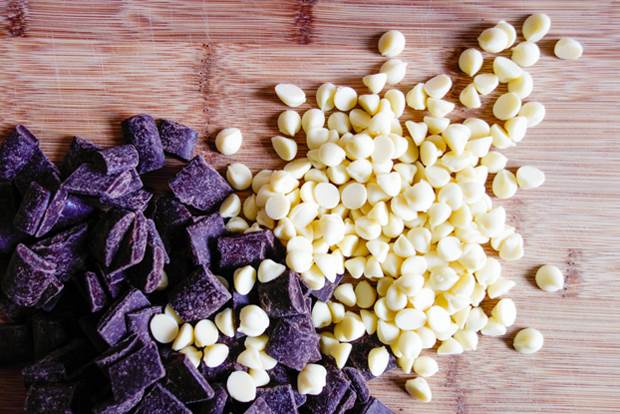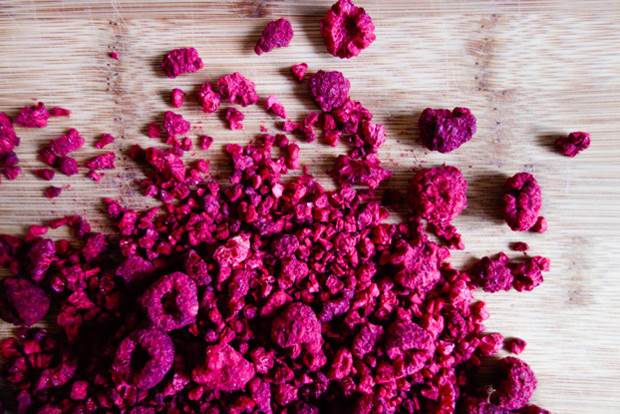 INSTRUCTIONS:

1. Line a large baking tray with baking paper or use a silicone baking mat. Melt dark chocolate either in the microwave or a double boiler. If using the microwave, place chocolate in a microwave-safe bowl, and heat for 30-second intervals, stirring each time with a metal spoon or silicone spatula. Be careful not to overheat and burn your chocolate... and if your chocolate is perfectly silky smooth, be especially careful not to eat it all!

2. Pour melted dark chocolate onto your baking tray/mat and spread all over until a desired thickness is achieved.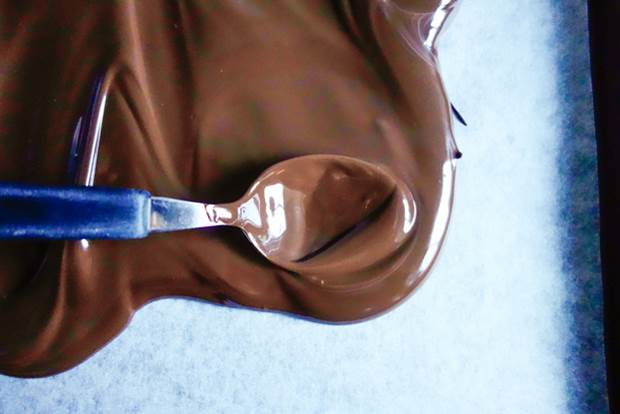 3. Melt your white chocolate using the same method as your dark chocolate. Stir in pink colouring and raspberry essence until well combined (this part will smell heavenly).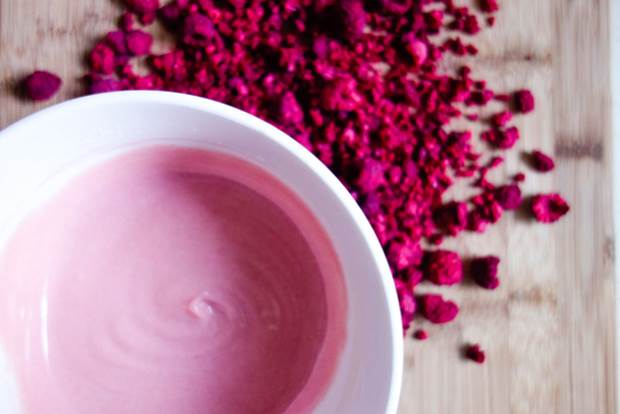 4. Using a spoon, dollop your white (now pink!) chocolate all over various areas of the dark chocolate. With your wooden skewer, work some gorgeous magic by quickly and repeatedly swirling it throughout. When you are happy with your pattern, sprinkle those tasty little raspberries on straight away! Give the tray/mat a little shake to further embed the raspberries into the chocolate and place in freezer or fridge until completely set (approx. 1 hour in the fridge).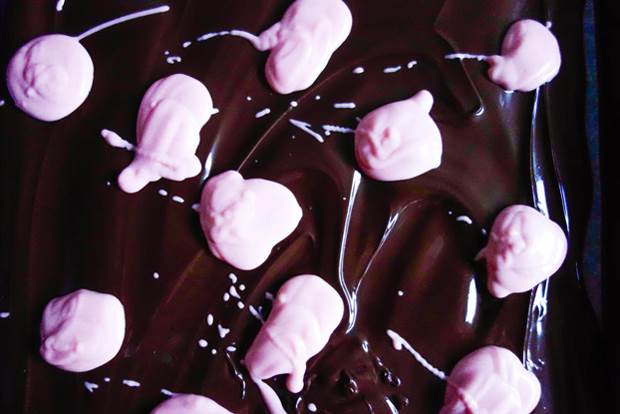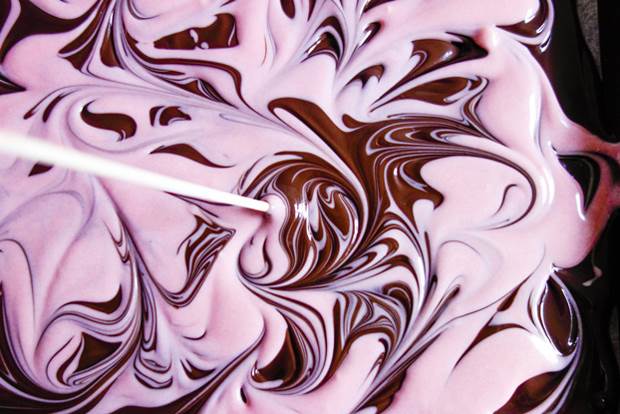 5. Once set, break or cut your edible artwork into shards. Keep stored in the fridge, but try not to beat yourself up every time you sneak a piece while you're "just checking to see if there's enough milk". I've already tried that one and it doesn't fool anybody! If you're feeling generous, place the chocolate shards into clear cellophane bags tied with ribbon and delight your friends with a delectable artisan gift.