dear strictly business: how is the events industry dealing with covid-19?
We passed the mic over to three hard-working small business owners to hear how they're keeping the wheels turning amid a crisis.

Welcome to Dear Strictly Business, our new advice column where you ask the questions and we get an expert to answer. A few weeks ago, a reader wrote in asking to hear about how businesses in the events industry are coping with the COVID-19 crisis. How are they keeping the wheels turning when nearly all events have been cancelled or postponed? To find out, we passed the mic over to three hard-working small business owners, who've each found different ways to move forward.

Got a burning question you'd like us to answer? Feel free to send it our way.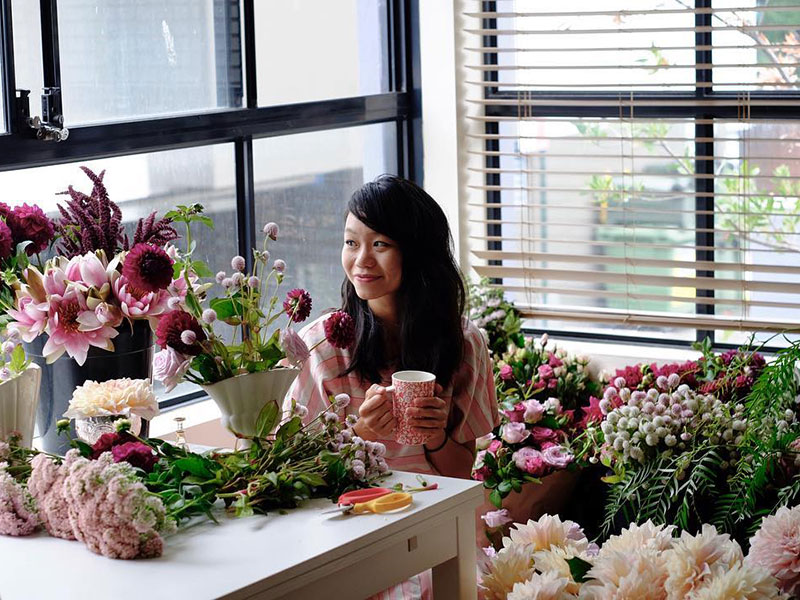 REBEKAH LEE FROM TREMELLA BOTANICALS

What kind of jobs did you have lined up for 2020? Mainly weddings where I'd be doing floral installations and bouquets. The wedding season in Melbourne pretty much runs from September until May – it was peak time when all of this happened.

What happened to your business when the COVID-19 crisis hit? Everything had to be cancelled overnight and nearly all my jobs were postponed until the end of the year or until 2021. Couples have had trouble rescheduling their wedding with venues and such, which means I will be likely booked out doing this year's jobs next year, and that means being unable to potentially take on new work in 2021. I was lucky, though, because I don't have any staff – I normally book freelancers closer to the date of the job.

Events are unpredictable at the best of times. What are some of the ways you protect yourself financially? I usually have a six-month buffer or cash reserve to get through any threat. And because I'm in weddings and events, my business model is built around me having almost zero income in the winter months. I basically have to earn a year's worth of income in nine months, but at the same time, that's not ideal because I could be working for 70 days straight. So I had been thinking about diversifying my services, too.
What products have you introduced since lockdown? I've started doing flower deliveries. It happened quite organically because people in my network began asking if I could deliver bouquets to their home. It was lovely because the majority were friends of friends and it made me think, "Hey, I can actually make some income and pay my rent."
In the past, I've had people ask to buy prints of the floral portraits on my Instagram page, so I'm in the process of introducing that, too. My partner has this hundred-year-old camera that he's mounted onto his digital camera and it takes amazing photos that are almost like paintings.
How has business been with the new service so far? Really good. I've had people from interstate ordering flowers for their friends in Melbourne, which is amazing. Now that I'm doing everyday flowers and not just events, my customer base has expanded, too. I realised a lot of my Instagram followers who aren't in the wedding space are responding really well.

What's been the silver lining in all this? I can finally pursue projects I didn't have the time to do before. With the current climate, I've also been able to reach out to different flower farms I wouldn't normally, as usually with a big job, I prefer to get flowers from a trusted wholesaler. But now I can afford to experiment and it's opened up a whole new supply chain.
How are you approaching your finances in the few months? With weddings, the jobs are bigger and take longer, but the profit margin is much higher. So with my deliveries, I'm aiming to get a higher volume. The revenue from the delivery service is definitely a third of what I would normally make in a week, but it's enough to keep my business running without having to dip into my reserve.
Do you have any words of encouragement for other business owners? Get creative! Reach out to your current following and see what they want from you. Sometimes you actually just don't know until you ask. And now that you have time, you can work on the boring business side, like writing a process manual in my case. I also hadn't touched my website since the day I launched it, so this time is forcing me to work on things I would normally put off.

See more from Tremella Botanicals here or @tremellabotanicals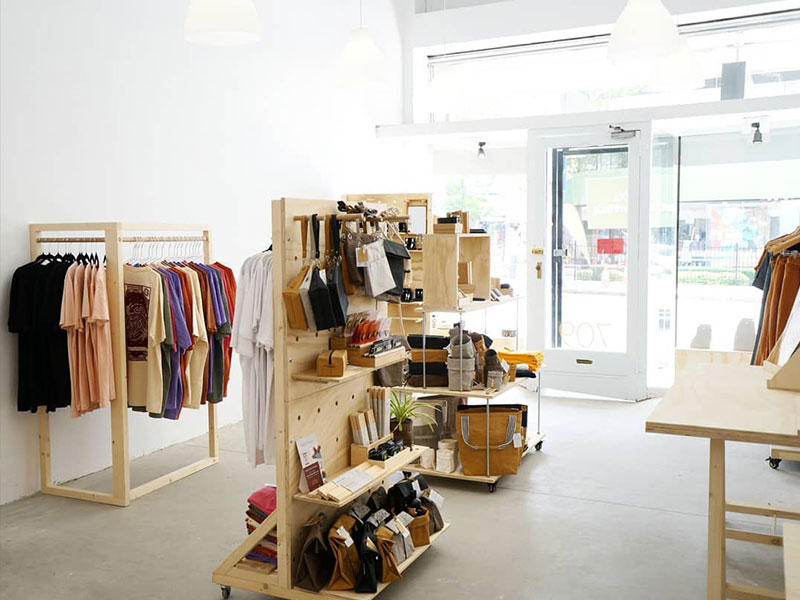 LAURA JAGER FROM MARKET STALL CO
 
Tell us a bit about your business. We launched back in March, 2016. We've got a few parts to the business: we have a standard range of retail and event display furniture that's available for people to purchase or hire, then we also have a custom-build service. Our customers range from bigger businesses straight through to mumpreneurs. Aside from Paul and I, who work full-time in the business, we've got three other staff doing manufacturing in our factory.
How has lockdown impacted you? We actually felt the impact a couple of weeks before lockdown. The government sent out a heads-up telling people if an event had over 5,000 people, they'd have the right to close it down. That's when we started getting questions about our returns and cancellation policies. And then when the Grand Prix got cancelled, people who'd booked us for the next few months were coming back to cancel or get refunds. Anything we had in the pipeline in terms of building stopped, and then we had no other sales. It literally was like someone turned the tap off.
What were you focused on after getting the bad news? It was hard. We had just been in a position to expand the business – two weeks earlier, we'd looked at a larger warehouse space and spoken about hiring two additional staff. The weekend of the Grand Prix being cancelled was like a grieving period for us. We thought, "OK we need to process this for a couple of days."
How did you come up with the idea to start making home office furniture? We had some friends tell us, "You should be making desks now. We're all working from home."
We're normally business-to-business, and hadn't really had our pieces in a family home before. I remember looking at our email inbox and seeing it completely empty for the first time. So we thought we might as well do it – we didn't have any other urgent work. The worst-case scenario would be that we kept the team busy and entertained for a week to work on these new designs.

How has it gone so far? We launched the range in late March and we're really happy with the design, quality and build we've come out with. We've gotten responses from people who wouldn't ever have heard of us before. But these are low-margin products for us and they're not about making tonnes of money. We love our staff and our business, so really it's about keeping the wheels turning so that we can be there when the event season reopens and retail is back in full swing.
What are some business decisions you made from the get-go to protect yourself during a downturn? Paul and I, who own the business, like everyone else, make sure to reassess where our income's coming from every three to six months and make sure we're putting effort into what's profitable. We're constantly talking to our audience and seeing what they need, not just resting on our laurels.
By the third year of business, we figured out our business trends. We know that spring and summer is event season and really busy for us, and retail amps up for Christmas. So for us, it's about making sure we hit our targets from August through to November, and that gives us enough to float the business through December to February.
 
Do you have a business continuity plan? We don't have one down on paper, but as a husband and wife team, we're always talking about what-ifs and how-tos around different circumstances. We've been able to apply some of that thinking by looking towards other potential customer markets, but this is a whole new level.
What's your approach to the next few months? My role is to make sure we're using our marketing channels as best as possible, and getting the word out about the home furniture range. Outside of that, it's about reorganising finances, talking to an accountant about accessing government support and understanding what the requirements are.
 
We're working on extending our range, too. We've gotten people come to us asking for bookshelves and this and that, so we're working on new designs. When you've got more time and your back's against the wall, that's when you think about innovating.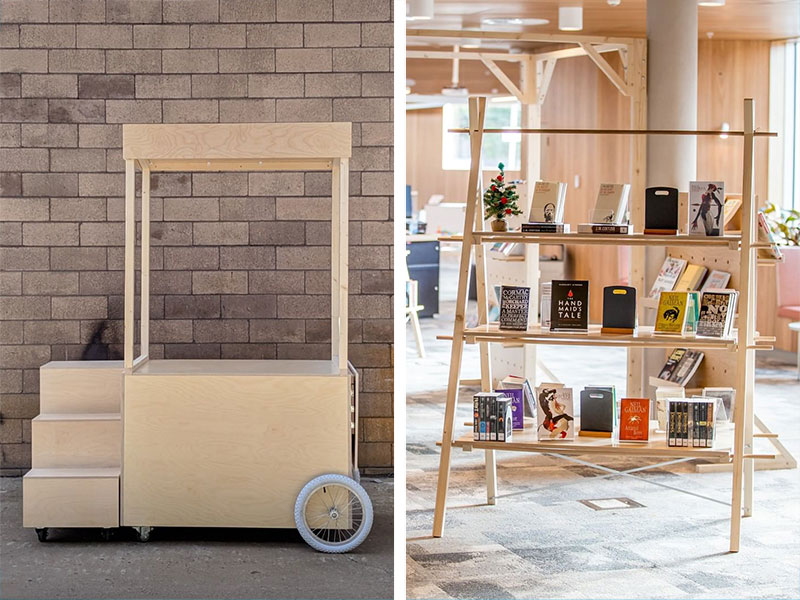 What tools have you found particularly helpful lately? We use Xero and Receipt Bank, which are a vital part of our business. They keep figures front and centre and help us to know where we stand financially on any day. We also use monday.com for our production and planning, which assists in tracking the value of output and time spent on builds/projects.
Have you looked into government assistance? Yes, we've explored any and every avenue we know. We wouldn't be able to keep our staff without JobKeeper support. The Australian government's tax PAYG credits are another big help in the current climate. We've also applied for a grant from the Victorian Government's Business Support Fund, and applied to the local council for a rates deferral option. We're tracking any payment deferral options closely as this is just kicking the cashflow can down the road – we still want to be planning for expenses that will inevitably come at us later in the year
Do you have any words of advice for other small businesses? I think having frank conversations with your suppliers and your accountant to make sure they're giving you all the options is really important. They may not be fun conversations to have, but it's helpful because they can give you advice from a non-emotional perspective.
 
Even if you're not producing, still keep active on any of your social media channels – you want to keep top of mind at the end of this. And content-wise, people need things to consume outside of the doom and gloom of what's going on. Aligning with other small businesses to help spread the word about each other is another one.
 
Finally, if you've got staff, have a really honest and open conversation with them about how things are going or what your plans are. We have those constantly. I think some people are afraid staff will lose confidence in them, but you want them to know what's going on so they can make their own plans as well.

See more from Market Stall Co here or @marketstallco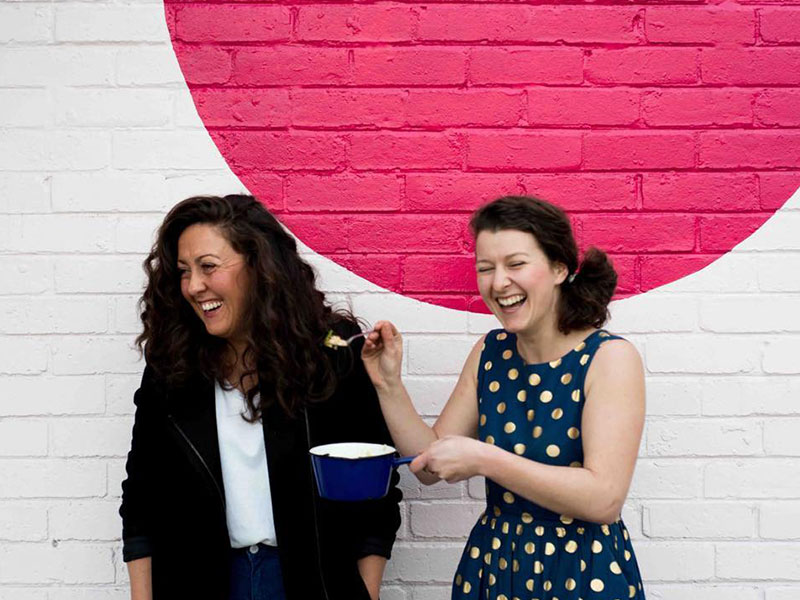 CASSIE LUCAS FROM FIRECRACKER EVENT
 
Tell us a bit about your business. We've been running full-time since September 2013. We do catering, styling and event planning and coordination. We also rent out the Firecracker space for photoshoots.
What kind of jobs did you have lined up for 2020? When this all happened, we were about to go into a week of events for Melbourne Design Week, so we had some amazing dinner parties, networking events and product launches in the pipeline. It was also our peak season for weddings. Now all of that's gone or been postponed.
Did you anticipate any of this? In mid-March there was a Thursday filled with nervous energy. We'd just done a photoshoot for our platters, which were designed to be a delivery service. We'd been intending to do this for about 12 months, so I thought, "Right, this weekend, I'm going to launch the platters and just get it out there." Then on Friday, events started getting cancelled. I had a conversation with my friend Cass from Fig & Salt and floated the idea of doing takeaway dinners again, and we got the website for Pick Me Up live that weekend.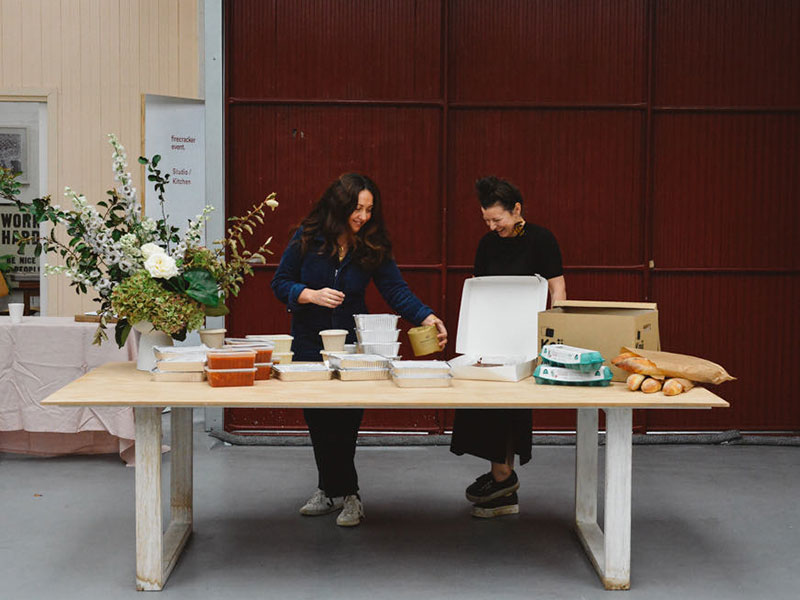 What was running through your mind when the crisis hit? I was thinking of ways to survive – to be really lean and protect the team. I thought, "Gosh, I've been through so much in the business. This isn't going to be the thing that gets us."
 
I really feel for our casuals. They're the most resourceful people I've ever met. At this point, we're getting some senior staff to come back in and do deliveries and help out with our drop-offs. We're trying to still maintain contact and send some work their way.
How has pivoting to ready-made meals gone for you so far? The really beautiful thing about doing Pick Me Up is that families who might have done their wedding with us three years ago are coming every week to get dinners. It's been such a nice way to reconnect with people I otherwise wouldn't.
 
Financially, doing the food itself is enough to pay our wages and cover the produce, but not enough to pay rent and utilities. It's tough. I'm hoping that JobKeeper will come through and cover our wages, then at least some of the money from Pick Me Up can go towards overheads.
I have a bank overdraft and that's been handy because we're just living off that at the moment. If this had happened last year when our bank overdraft was maxed out, we'd be in a completely different position. But we worked really hard last year to pay it off, so it's comforting knowing that we've got something to kind of fall back on. We've also applied for a $10,000 state government grant.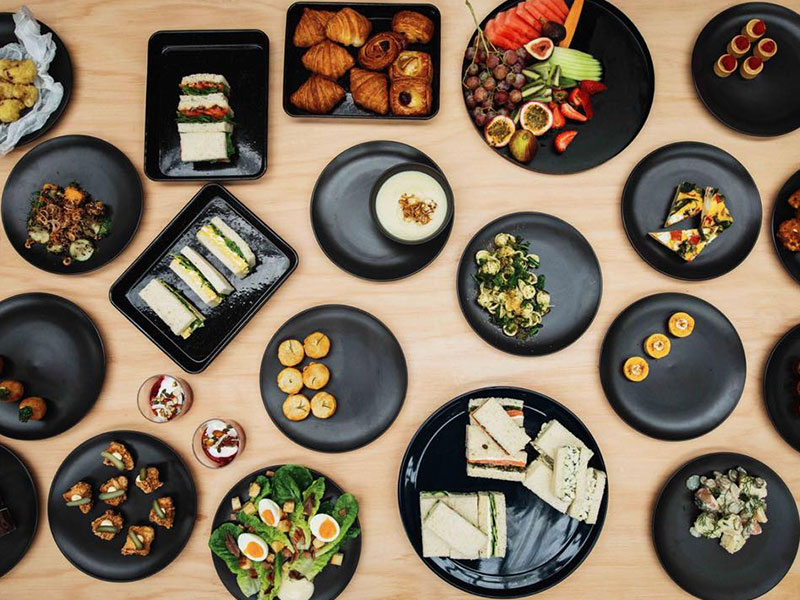 What's your approach to getting through the next few months? The benefit of Firecracker is that we do different things, so we can pump up different areas depending on what the government allows [in terms of social distancing restrictions]. We're trying to do wholesale meals, and if restrictions get lifted, smaller dinner parties. Worst case, we might turn the office into a co-working space. We have options but we're taking it a week at a time.
We're really trying to minimize the amount of debt that we'll go into. For me, that means working like a start-up again. I'm in the kitchen, doing deliveries, doing admin – all those kinds of things to keep our wages on the leaner side. The other thing is prioritising our health, making sure we're eating OK and going to bed early. This is a marathon and we have to be smart about it.
How have you been staying on top of your finances? I've been chatting with my bookkeeper and other small businesses about what changes the ATO (Australian Taxation Office) is making. My bookkeeper has been filtering down information about things like JobKeeper, what support we can get from our bank, and also the Victorian Government's grant for small business. You want to know what you're eligible for and what the deadlines are.
 
Do you have any words of advice for other small businesses? Trust your gut about what's right for you. The other thing is feel your feelings. If you're having a bad day, let yourself have a bad day – it's a rollercoaster. Prioritise yourself so that you can give your energy to others that need it. That's the way we're working.
See more from Firecracker Event here or @firecrackerevent


Got a question, query or conundrum? Don't be shy – drop us a line over here.

This little chat took place in collaboration with Xero, online accounting software that's committed to supporting small businesses with a range of free resources via their business continuity hub. Designed to let you do business beautifully and simply, nab a free 30-day trial over at xero.com.