crimson tide ticket giveaway
Fancy a double pass to see The Clams' water ballet show about periods at the Melbourne Fringe Festival?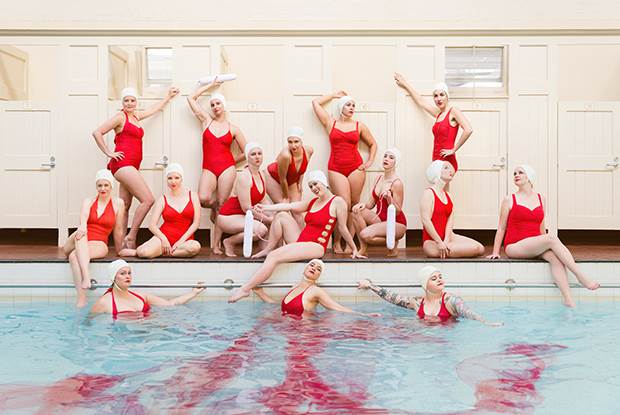 Avid readers of frankie will no doubt recall encountering The Clams, a Melbourne-based water ballet troupe, in issue 78. The motley crew of lasses had a rollicking good time putting on Crimson Tide, their show about menstruation, earlier this year (fact: it was both brilliant and chortle-inducing), so they're doing it all over again – this time as part of the Melbourne Fringe Festival. You can catch them at their giant tampon-wielding best at the Melbourne City Baths on Saturday September 16th and Sunday September 17th. Pop past the Fringe website to nab a ticket, or send us your details to win a double pass to see them on Saturday September 16th at 7pm. Good luck!
Sweet pic by frankie Good Stuff award winner Bri Hammond.