colourathon
Good news: some nice types are picking up their pencils and colouring in for 12 hours straight to raise funds for family violence prevention.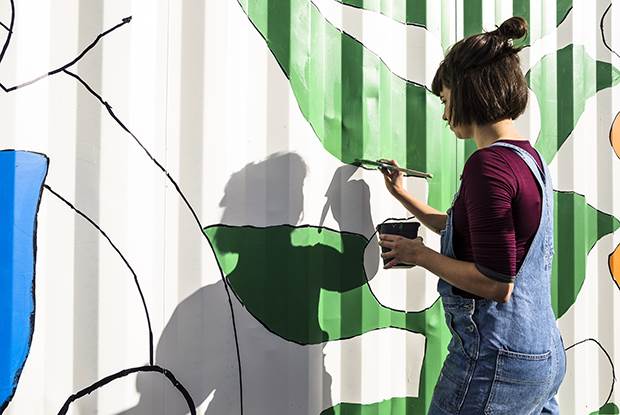 We here at frankie are proud to be sponsoring Colourathon, a world-first initiative raising awareness and funds for family violence prevention. Colourathon is 12-hour art marathon happening this Thursday from 9am till 9pm in the sculpture garden of the National Gallery of Australia (there'll also be local satellite events in Cooma, New South Wales and Wynyard, Tasmania). Weaving, live music and films will take place during the marathon, and from 4pm till 7pm the general public is invited to join in and do a bit of colouring in, too. Funds raised will go towards specialist childhood trauma training for staff in women's shelters, which is super-critical; the average age of a little one fleeing domestic violence is just two-and-a-half years old.
If you reckon it's a cool idea, you can thank arts organisation Big hART; they've been working with lasses across the country to address this entrenched issue through a strategy called Project O. And if you'd like to support Colourathon, pop over this way to donate now.