chameleon color tops giveaway
These nifty gradient pens are for artists and part-time doodlers alike.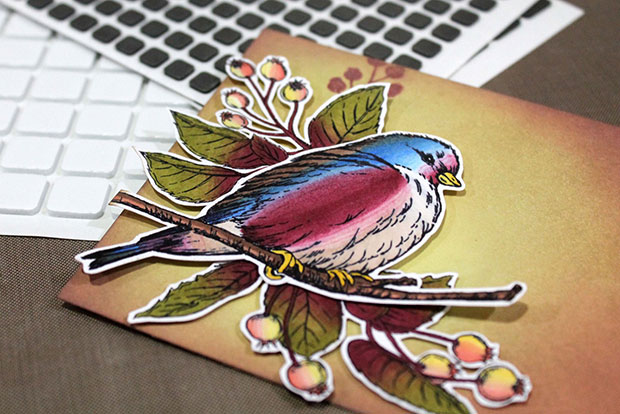 card by Creative Scrapbooker

Calling all doodlers and arty types – Chameleon, makers of art products aplenty, have come up with a nifty range of pens that seamlessly blend colours before your nib even hits the page. If you've ever attempted to ink a gradient, you'll know just how tricky it can be. The cool thing about the new Chameleon Pens & Color Tops, though, is that they combine shades at the pen's nib, rather than on paper, leaving you with some rather impressive tonal effects.
They'll work on just about every surface (including fabrics, glass, plastic and wood), plus they're refillable and compatible with other alcohol-based pens and inks you may have. All in all – a pretty ace tool to have in your kit, we reckon. Take a squiz at the Chameleon website to see exactly just how they work, and if you'd like to get your hands on a bunch, head over to our competitions page. We're giving away 10 packs containing three pens and two changeable Color Tops, which can make up to 20 different shades when combined. Best of luck!