issue 92
Are you ready for this, frankie fellows? Issue 92 is officially on sale around Australia, and it's packed to the brim with ace bits and bobs. Want to know all about the animals who've entered outer space? We've got a story about that! Need some warm-weather threads that are one part awesome, one part awkward? We've got them, too! There's also creative folks answering questions about life, death and the universe; a mother-daughter artistic duo making swish art on Gumbaynggirr country; a bunch of scrummy recipes using coffee in unusual ways; and a loving ode to the great outdoors. Not to mention, some tips on talking politics without coming to blows, and the girl guide badges we really, truly need. If you like how that sounds, what are you waiting for, chum? Hit the links above or head to your nearest stockist, stat. Hope you enjoy!
INTO THE DEEP
Five creatives answer questions about life, death and the universe.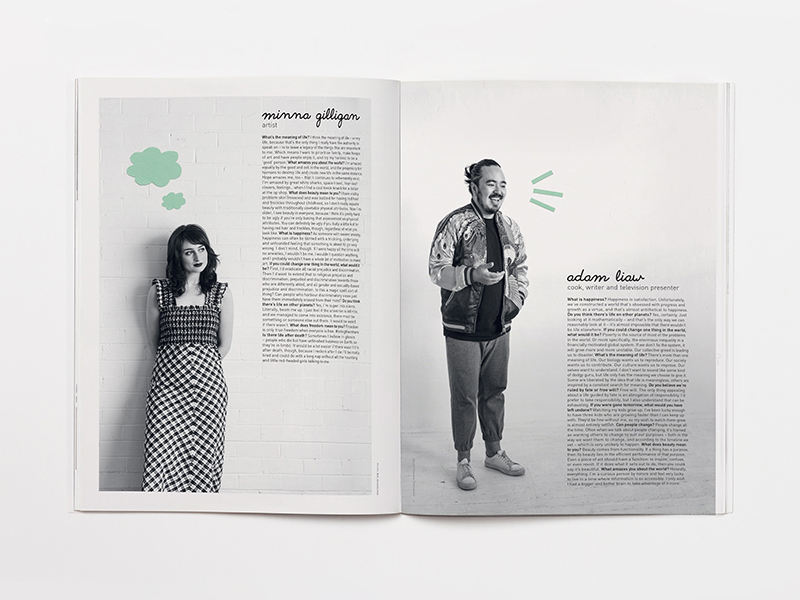 MIIMI & JIINDA
A mother and daughter making striking art on Gumbaynggirr country.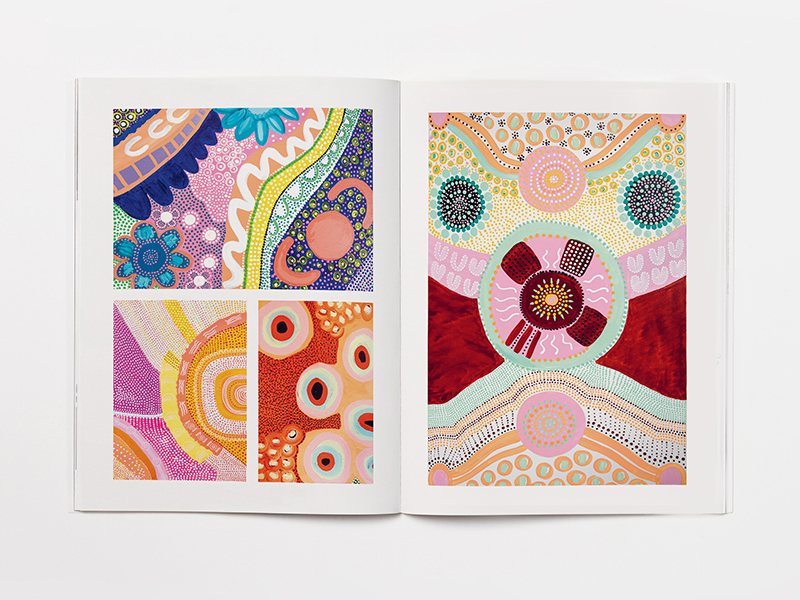 ANIMALS IN ORBIT
The dogs, frogs and monkeys humans have sent into outer space.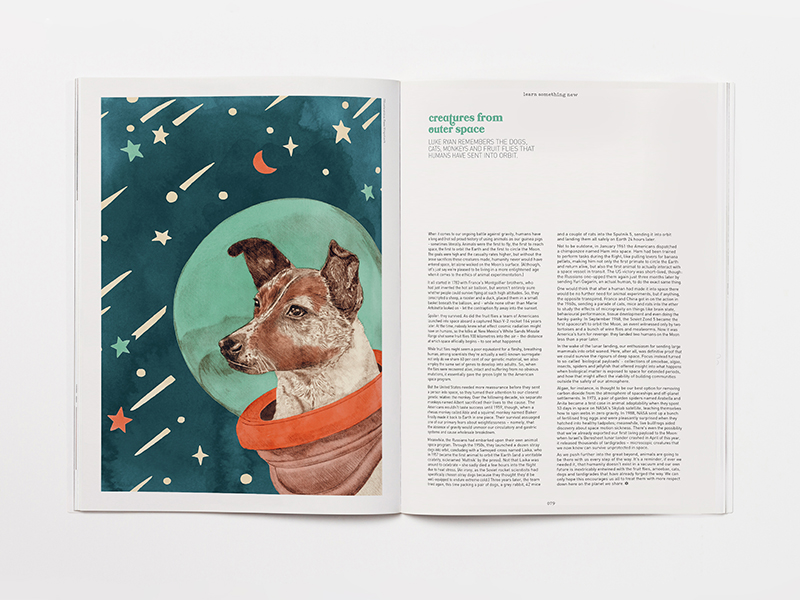 YOU'VE EARNT IT
We whipped up some Girl Guide badges the world really needs.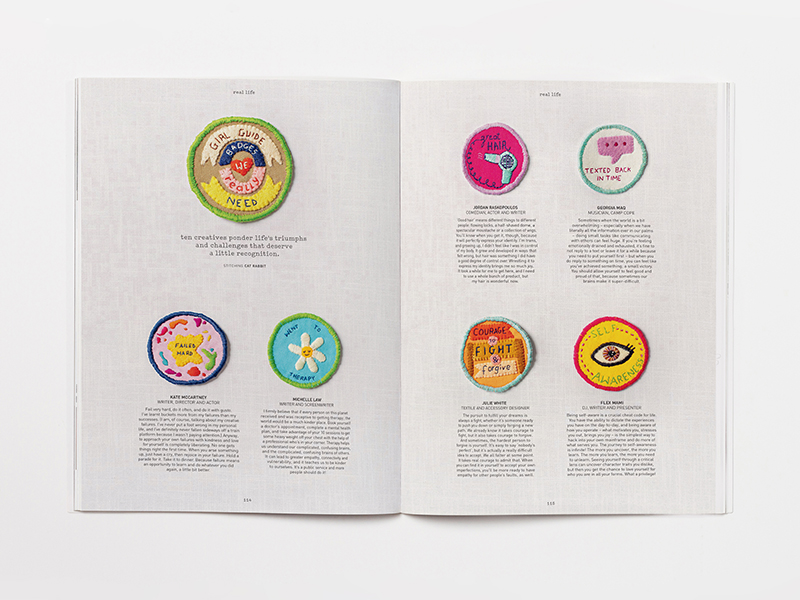 Across the ditch: issue 92 should hit stores in New Zealand on October 28th. Ask your local stockist if it's not on shelves then.
Overseas readers: We'll be with you shortly (click here to find out when), but if that's too far away, you can order a copy online and we'll send it straight out.