issue 91
Yay, hooray and happy day! Just like that, issue 91 is out in the world, with loads of awesomeness to please your eyes and grey matter. For starters, there's a bunch of local illustrators taking Aussie slang quite literally – think cool-as-heck budgie smugglers and a dog's breakfast, for instance. You'll also find a debate about whether being late is OK, the history of some of our favourite board games, and a crafty lass who coined the job title 'forensic jeweller'. Speaking of rad careers: we'll introduce you to the multicultural development officer for AFL Victoria; a couple who've made greenery their business; a fellow publishing comic books about all-indigenous superheroes; and a sex worker-cum-comedian who we'd quite like to make our best friend. There are plenty of new life skills to pick up, as well, like ways to decorate a rental home or run a climate-friendly garden, plus an easy-peasy guide to car maintenance. On top of that, you'll find the usual laughs and curious views of the world around us. So, what are you waiting for? Hop to it!
HOW TO STYLE A RENTAL
It's possible to redecorate without losing your bond.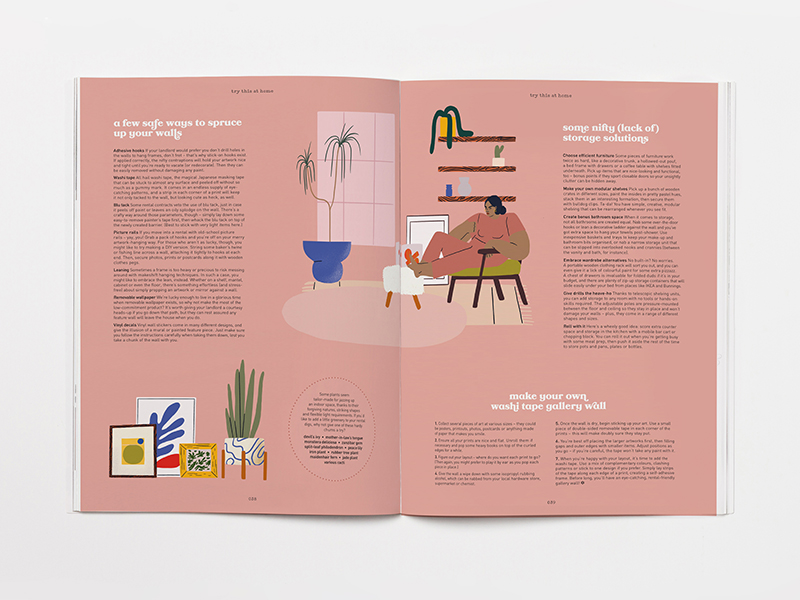 MY BIGGEST FEAR
Four writers share the thing that makes them quiver in their boots.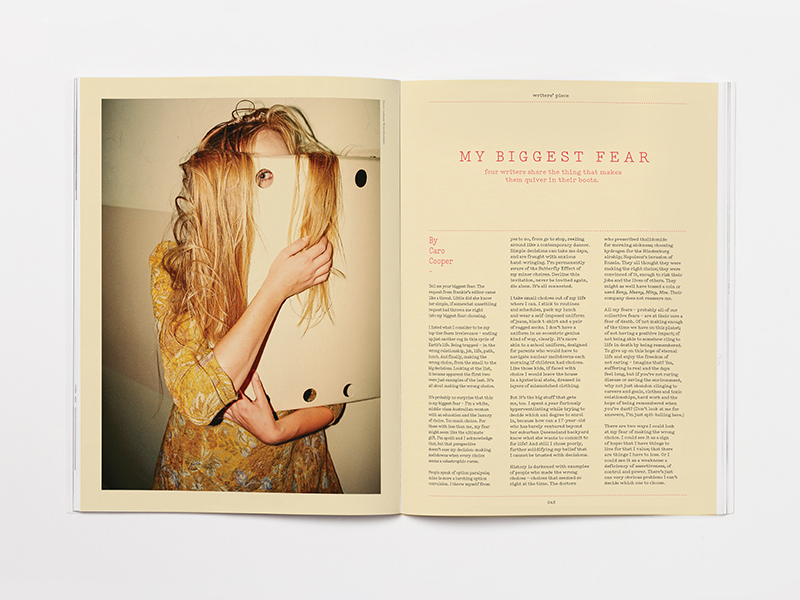 DRESSING BY THE BOOK
Fashion inspiration from our favourite childhood reads.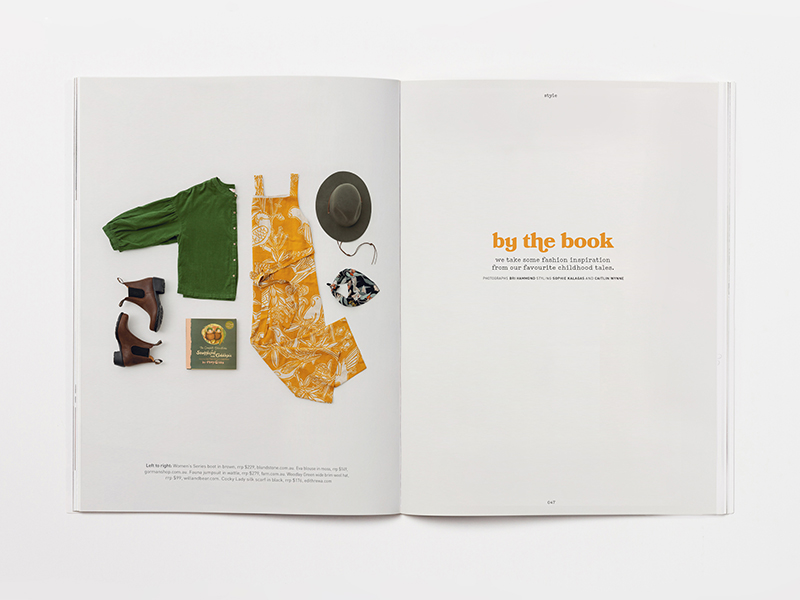 GARDENING FOR CLIMATE CHANGE
A few tips for building an Earth-friendly backyard.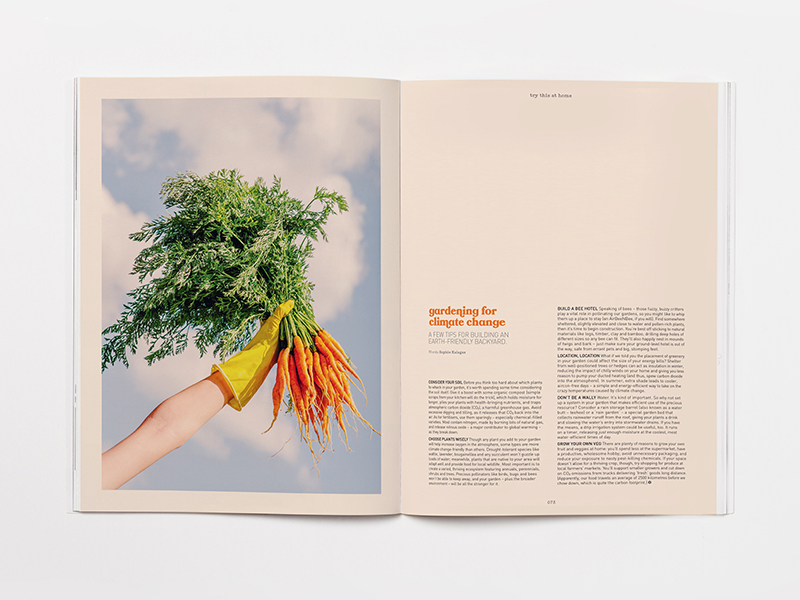 Across the ditch: issue 91 should hit stores in New Zealand on August 26th. Ask your local stockist if it's not on shelves then.
Overseas readers: We'll be with you shortly (click here to find out when), but if that's too far away, you can order a copy online and we'll send it straight out.