issue 87
Ring-a-ding-ding – a brand new issue of frankie is on sale in Australia today, and it sure is a bigg'un! Our special bumper issue is chock-full of lovely goodies for you, including a tear-out card by Adam J. Kurtz where you can keep track of your goals and things that make you smile; a colourful DIY collage kit to help you flex your creative muscles; and our annual giant wall planner to pop up on the wall. You may have also noticed a rather perky floral cover, painted by none other than Aussie icon Ken-bloody-Done! Oh boy!
Also squeezed inside the chunky mag: a lass championing modest fashion in Australia; a trip through the motels of country Victoria; and a game designer inspired by her teenage angst. There are nans sharing wisdom about dating and being yourself; single mums joining forces to create a happy home; and all the facts you should know about climate change. While we're on the topic of important factual tidbits – we explore the science of disgust, the curious history of paper dolls, and the reasons why morning people are (sometimes) the worst. Plus, our lovely Good Stuff judges tell us how to achieve creative awesomeness, and we give some classic hangover cures a whirl.
On top of that, there's all the usual goodness in the form of laugh-inducing rants, eye-pleasing art and chin-scratching tales – enjoy!


A COLLAGE KIT FOR YOU
Lots of pretty bits for you to snip out and arrange.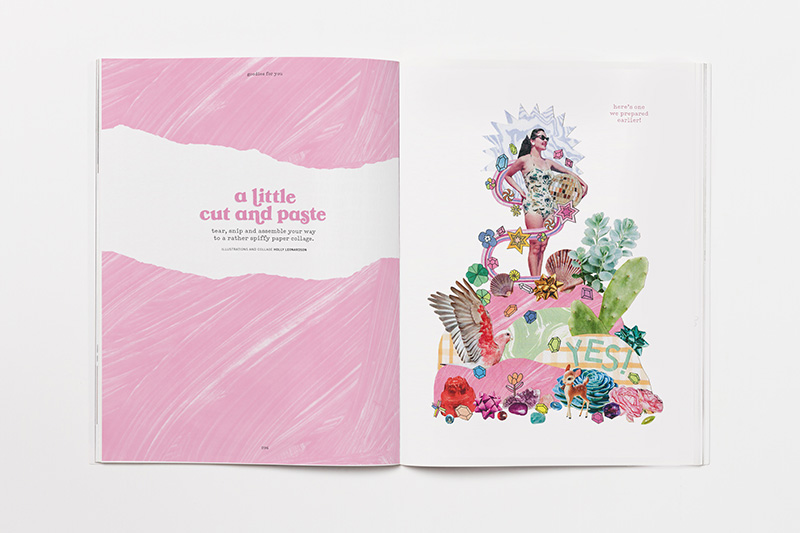 CLIMATE CHANGE FOR DUMMIES
A primer on what exactly is going on in this world of ours.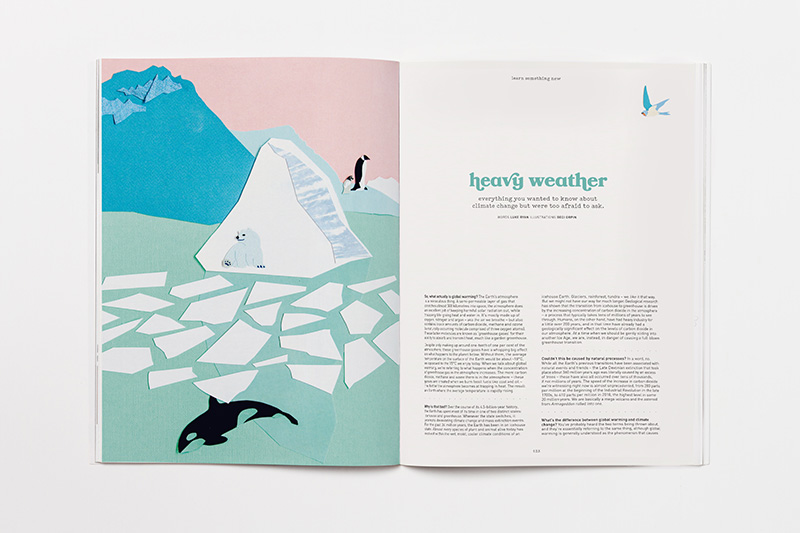 ONE BIG-ARSE WALL PLANNER
Chuck it on your wall and map out your year.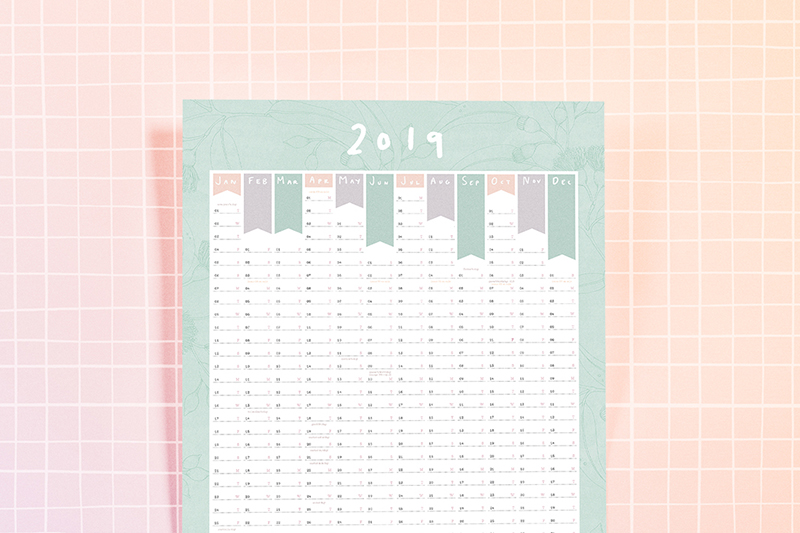 EASY-PEASY SELF-CARE
A few simple (and free!) ways to be kind to yourself.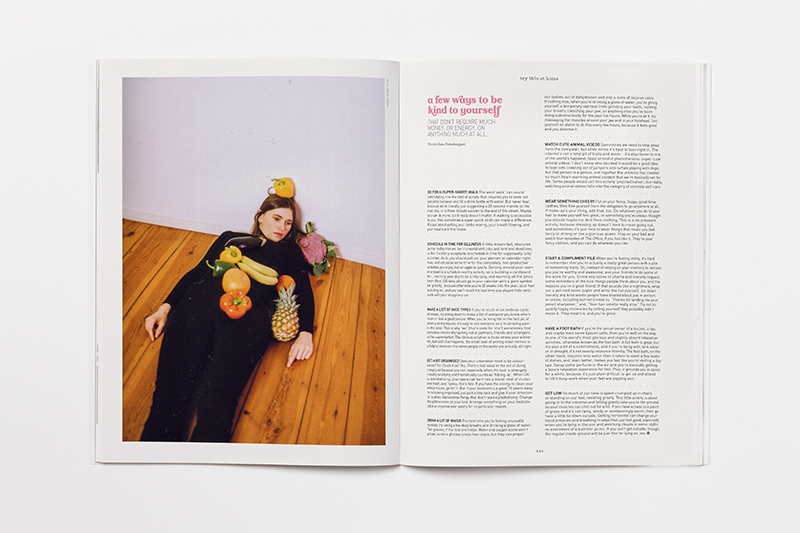 Across the ditch: issue 87 should hit stores in New Zealand on December 24th. Ask your local stockist if it's not on shelves then.
Overseas readers: We'll be with you shortly (click here to find out when), but if that's too far away, you can order a copy online and we'll send it straight out.