your guide to affordable art prints
Jazz up your walls without breaking the bank.
A wall without art is like a human without a personality. Boring. Thankfully every human is born with their own unique personality (our edge over robots), but a blank wall needs your help to give it life. Now, it's a no brainer that the easiest way to achieve this is by hanging art, but acquiring it is something else. Where to find it? Can I afford it? Will my artwork lean against the wall in bubble wrap for six months before I hang it? While we can't answer the last question, we can direct you to a few artists making affordable prints – proof that you don't need to be Peggy Guggenheim-rich to become an art collector.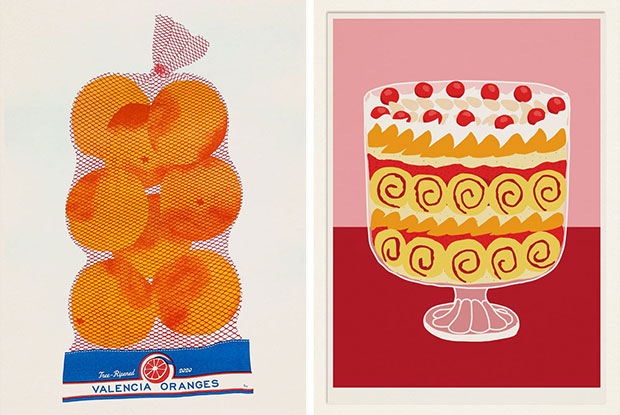 ALICE OEHR
Starting from $150
Alice Oehr's artwork is made for anyone who eats food. So, all of us, basically. The Melbourne artist is known for her scrummy-looking illustrations, inspired by everything from trips to the local market to flaky croissants in French patisseries. Hang one of her tomato or orange prints in the kitchen for a visual Vitamin C boost or to inspire your next snack.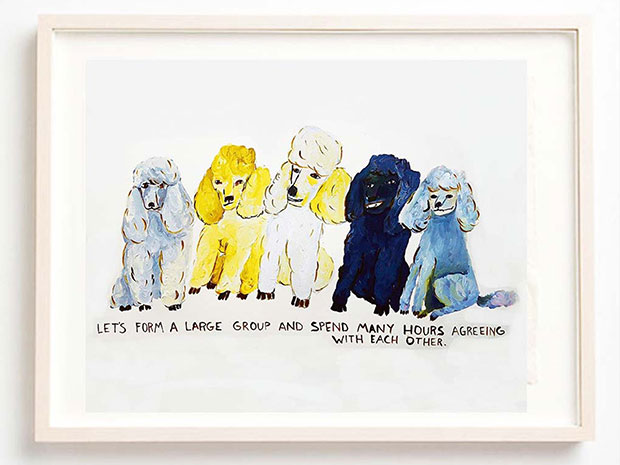 RETROWHALE
Starting from $45
Not all art is designed to be studied while scratching your chin and wearing a beret, some art is meant to bring joy and humour into your life. For those with a funny bone, may we suggest the work of Los Angeles based artist Kelly Puissegur. Creating work under her pseudonym Retrowhale, Kelly's work is where the whacky, weird and wonderful collide.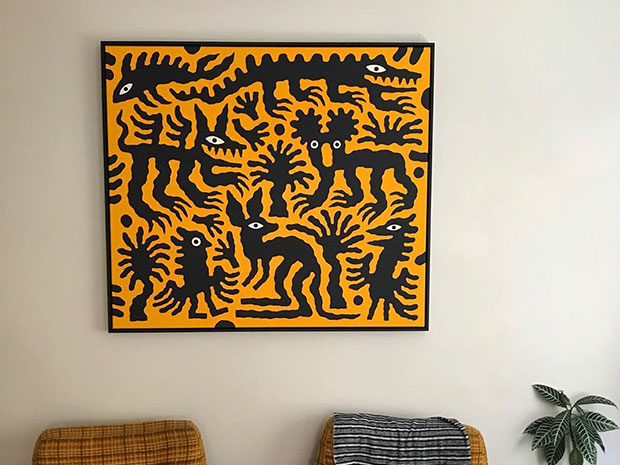 MINNA LEUNIG
Starting from $60
If you wanted to know what animals do when we're not watching, you could binge endless hours of David Attenborough – or you could step inside the world of Melbourne artist Minna Leunig. Using limited colour palettes, Minna explores the primal world of animals and interprets them as her own brand of unique species, full of character and charisma. Her monochromatic scenes are sure to make your living room pop.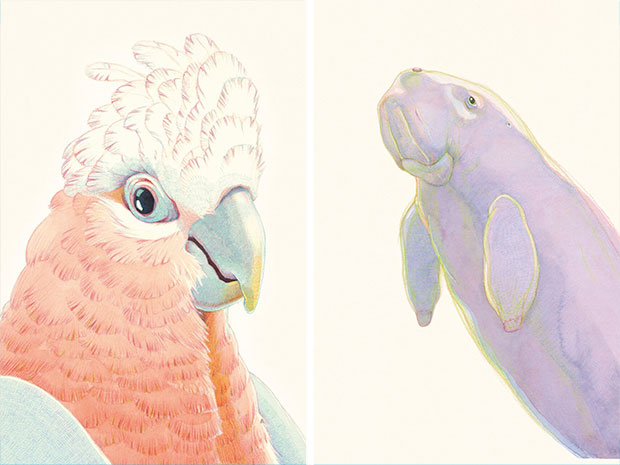 MATT CHUN
Starting from $50
Matt Chun's animal portraiture is the type of intricate, delicate work you need to look at twice to make sure it was drawn by hand and not captured by a camera lens. Splitting his time between Canada, Melbourne and Taipei, the talented artist also takes commissions and will draw a portrait of your furry or feathered friend if you ask nicely.

EMMA HOLINGSWORTH
Starting from $120
Brisbane artist Emma Holingsworth began drawing before she even started walking, and hasn't stopped creating her vivid, colourful work since. Emma says a trip to Uluru and Alice Springs greatly informed her aesthetic, when her aunties and uncles showed her traditional Aboriginal culture through paintings, astronomy and dance. After seeing the magic they created, she was inspired to follow in their footsteps.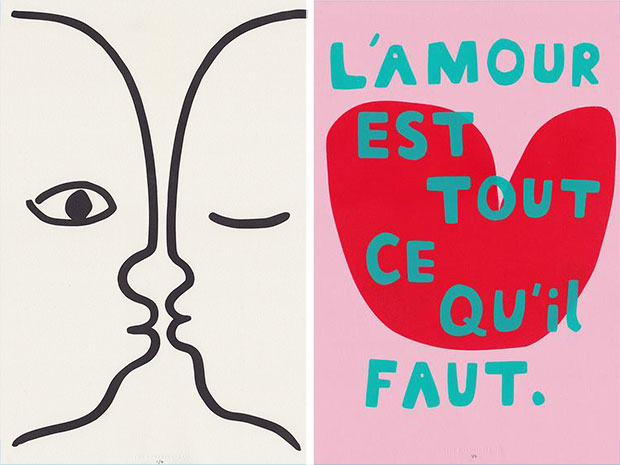 THE ADVENTURES OF
Starting from $79
For some bold, colourful typography, check out the work of Sydney artist Amanda Denning, aka The Adventures Of. Her slogan prints offer daily motivation while her abstract, geometric, cut-out compositions are like the work of a modern day Matisse. We reckon her works would look great as a pair and perk up any blank wall.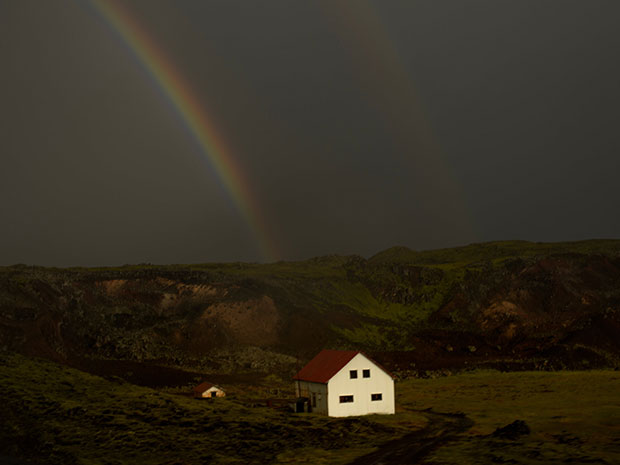 snap by Lilli Waters
CREAM TOWN
Nothing over $100
If you'd like your art to transport you somewhere magical, treat your peepers to the wide array of photos at Cream Town. The online shop run by local photographers Isaebella Doherty and Bronte Pleasance began as a small project to support artists financially impacted by COVID-19 and now features prints from over 100 Aussie shutterbugs. Many of the artists on Cream Town rarely create prints, so it's a pretty cool opportunity to pick up something rad and support their work in the process.