word from the wise: how to get that radio gig
Breakfast radio host Sarah Smith (from Triple R FM) gives us the lowdown on how to become a certified radio star.
Think you could be the next big radio personality? Want to be spinning vinyl on the airwaves instead of on your lounge? Well, your chance is here because we had a chinwag with Sarah Smith from the Breakfasters on Triple R FM to find out how to become a certified radio host.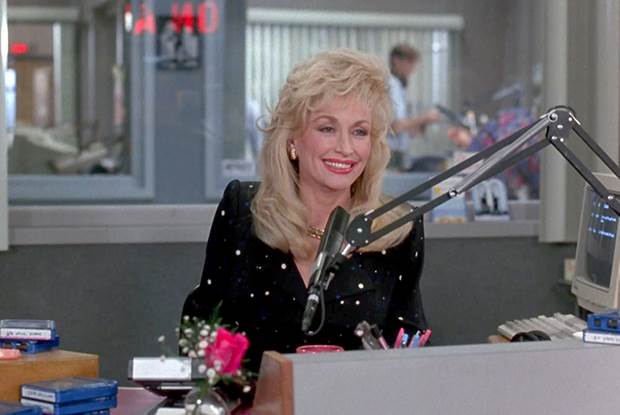 How did you first get into the world of radio? I've always loved radio, and can still remember sitting for hours at a time next to my old stereo as a kid, frantically twisting the dial between different shows. I was a longtime listener of Triple R FM, and one day a friend told me about the training program they run. I completed it, and at the end handed in a demo to the program manager. A couple of months later, I was doing my first-ever graveyard shift.
What's a standard day for you as a host on Triple R? A lot of prep goes into getting ready each day. For me, that includes programming the music that will be played, in addition to anything from reading articles and books, or watching a film and attending a play. Most days me and my Breakfaster co-hosts – Geraldine Hickey and Jeff Sparrow – arrive at the station at about 5.30am. We're on air at 6.00am, and then we have content scheduled for every quarter hour. So, every 15 minutes we are either chatting on air, interviewing someone, reading the news, sports and weather, or talking to one of our regular segment guests. Interviews can vary wildly. Recently, for example, a couple of our interviews included the actor Simon Baker and Human Rights lawyer Julian McMahon. After we come off air we often have meetings with our producer, program manager or music coordinator. We also drink HEAPS of coffee!
What do you think audiences get from radio that they can't get from other forms of broadcasting? I still think that radio is the most intimate broadcasting medium, and one that allows listeners to form a real bond with presenters.
How do you suggest someone first get their foot in the studio door? Becoming a volunteer at a community radio station is a great way to get your foot in the door. There are so many brilliant community radio stations in Australia, and finding out how you can get involved with them is a good start. It will give you some practical insight into how it all works and you can get advice from people with years of experience.
Any tips for first-time DJs who are maybe a bit nervous about being live on air? I was so nervous when I did my first graveyard shift! A few nerves can be a good thing, but just make sure to drink lots of water, take your time, and try to imagine you're just sitting in your lounge room, having a chat with friends. Also, mistakes are bound to happen – just remember that dead air sounds a lot longer at your end than it does at the listener's.
What are some of the challenges of being a radio presenter? Some days you might be tired or sick, but you still have to try and sound like you're OK on air, which can be challenging. It certainly helps to have co-hosts when you are feeling like that, and I'm lucky to work with two total pros. You also have to be OK with the fact that you're not going to please everyone, so don't take every criticism on board.
And the best part? I feel like I have one of the most fun jobs in the world. Radio can be a really unpredictable and exciting medium to work in; you never know what will happen on air. Another one of the best parts is definitely the relationship you form with your listeners. Without getting too mushy, it's a really special part of the job.
Do you have any favourite fellow broadcasters or programs? There are way too many to name. I have a huge amount of respect for so many broadcasters at Triple R FM and other stations as well. I am constantly learning from them and still listen to a lot of shows like a total fangirl!
Is it important to have a specialty or interest when being a radio presenter? It really depends what kind of radio you want to present. By all means, if you're only interested in presenting music shows, then it's best to focus on developing your music knowledge. But I feel like sometimes it can help to have broader interests, as it may give you more options on where to take your broadcasting career.
What's something you didn't know about this industry until you started? I had no idea how precisely scheduled most radio is, especially breakfast where we work in really strict 15-minute blocks.
Is there anything else you'd like to let our readers know? I'd just encourage anyone who is interested in broadcasting to actively listening to as much radio as you can and take note of the different ways different broadcasters present. I have learned a huge amount from just tuning in!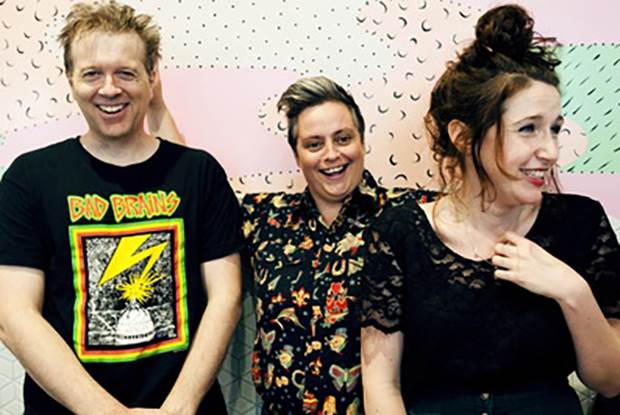 Sarah Smith with her Triple R FM Breakfaster co-hosts. From left: Jeff Sparrow, Geraldine Hickey and Sarah.