win fairtrade goodies from four brands that support gender equality
There are four prizes up for grabs.
Hoo boy, have we got a treat for you. To celebrate International Women's Day on March 8, four ace brands that support gender equality – Larsen Jewellery, Thunderpants, SereniTEA and Macpac – have teamed up with the good people at Fairtrade to give away a bunch of sweet prizes to some lucky frankie readers. Keep scrolling to find out why we love these brands, and, of course, the Fairtrade goodies they've got on offer.
Larsen Jewellery
Aussie brand Larsen prides itself on creating high quality jewellery using ethically-sourced and sustainable materials, including Fairtrade gold. Their team is predominantly female (including 50% of their management team), which we think is pretty rad. They're offering up a pair of their lovely 9ct gold hoop earrings, valued at $310.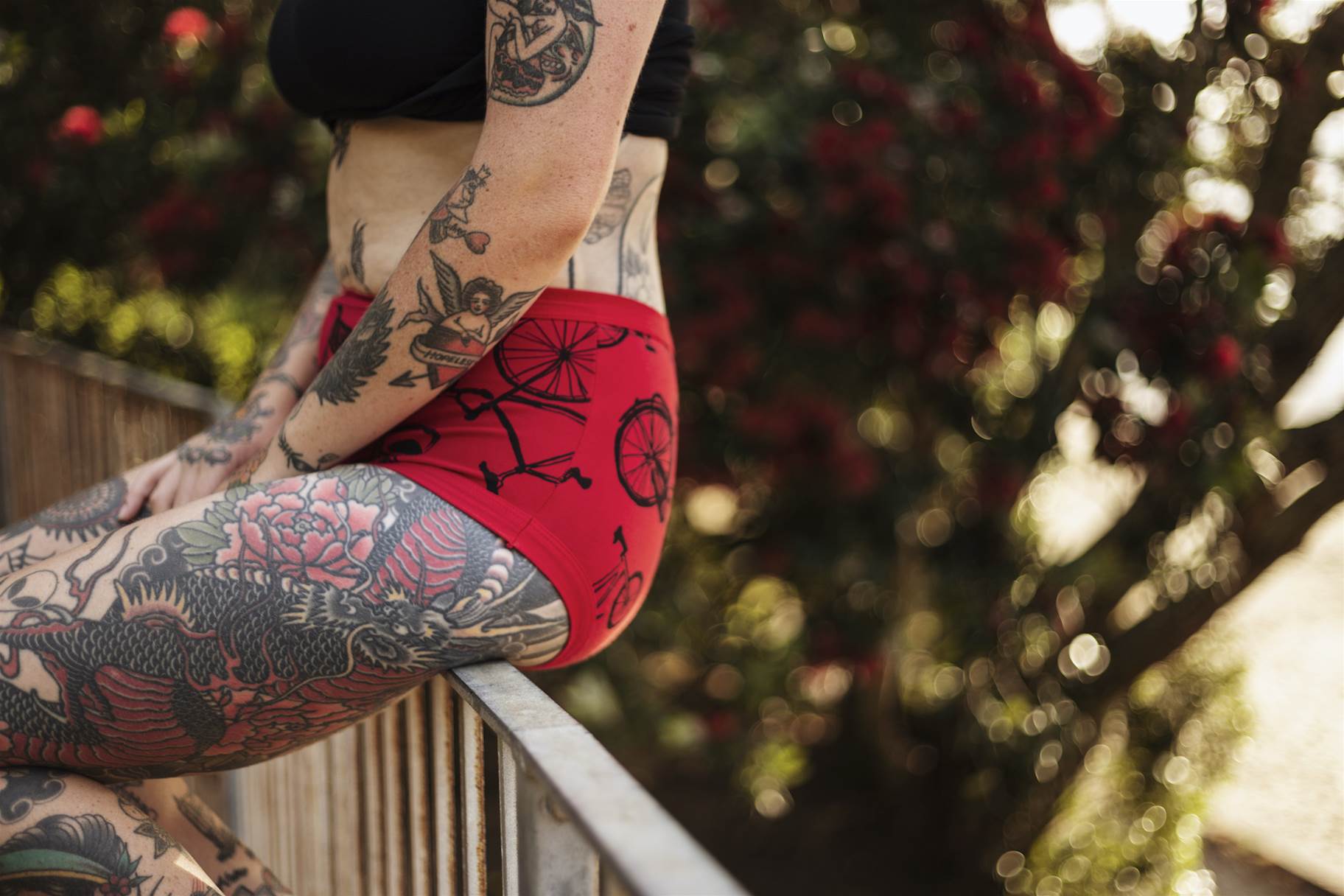 Thunderpants
Back in 1995, two design students from Nelson, New Zealand, decided they were sick of having to wear undies that didn't suit women's bodies. So, they made their own comfy jocks and Thunderpants was born. Now, the Fairtrade and living wage-accredited brand supports women by providing inclusive sizes and refusing to airbrush its models' pictures. Thunderpants are giving away one voucher valued at $250 NZD (about $232 for we Aussies).
SereniTEA
As its name suggests, SereniTEA is all about peace and wellness (which we could all do with a bit more of, these days). The Australian-owned company, which was founded in 2009 by a mum and her son, stocks loads of yummy organic and Fairtrade-certified teas. For this International Women's Day, the brand is giving away a wooden gift box containing three tasty brews, valued at $79.
Macpac
New Zealand brand Macpac makes comfy duds and nifty equipment designed for the outdoors. For this giveaway, the brand has got one women's crew up for grabs, worth $99.99. The crew is made from Fairtrade organic cotton that supports small farmers and workers in the textile industry. Pretty cool, eh?
For a chance to win these awesome prizes, head to the frankie win page and pop in your deets.