tunesday – asha jefferies
Asha Jefferies is the Brissy singer whose tender lyrics about friendship, love, and figuring out the whole 'becoming an adult' thing will tug on your heartstrings.
Asha Jefferies is the Brisbane-based musician who will tug on your heartstrings with tender lyrics about friendship, love, and figuring out the whole 'becoming an adult' thing. On top of releasing her debut EP Hold Yourself Together earlier this year and getting to make a music video with creatives from NIDA (National Institute of Dramatic Art), Asha's just finished her first national tour. We had a quick chat with her about songwriting and the best post-gig snacks.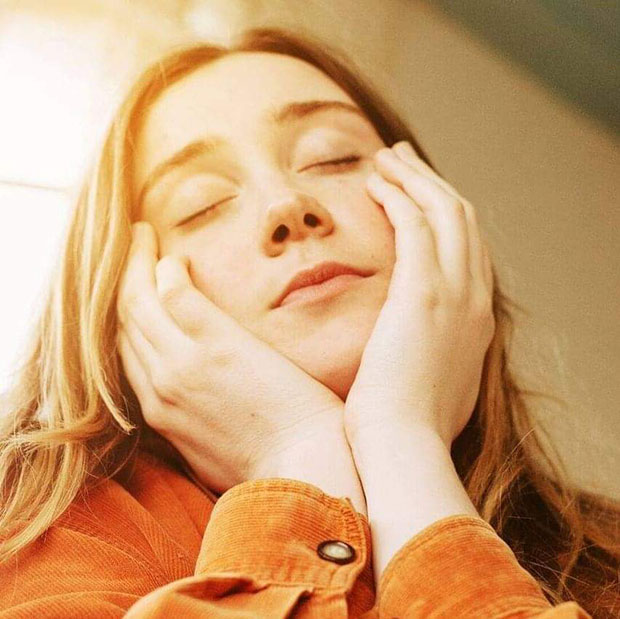 How would you describe your tunes in five words? Swoony, sarcastic, slow, somber, shiny!
What's your first memory of music-making? I remember writing a song on a keyboard when I was five or six, and I'd make every guest who ever rolled into our family home listen to it. Pretty sure the song was about rain and how it was "spitting out love on the pavement".
You released your first EP back in February; how long has it been in the works for? I started working on the EP two years ago! All the songs were written by 17-year-old Asha.
How did you feel when "Everybody Talks" to won the world/folk category at the Queensland Music Awards? It felt very funny! And very special. I was a bit tipsy getting on stage and thanked sushi and Taylor Swift when I accepted the award.
How do you go about writing a song? I don't really know. It's best when it pours out. I usually start with a chord progression on guitar/keys and write a melody line with lyrics over the top. It can take days or it can take five minutes.
What's your best non-musical skill? I can do a Kiwi accent, does that count?
Best place for a boogie and beverage in Brissy? Lefty's Old Time Music Hall on Caxton street. (My tip: apple whiskey.)
What would be your dream venue to play at? Woodford Folk Festival! I have so many stories to tell about Woodford.
Fave post-gig snack? Brownies, tacos or red wine
Where do you think you'll be in five years time? Hmm well I'll be 25, maybe in love? Releasing my second album and touring internationally? That sounds okay.
Anything else you want to add for the frankie readers? Take care and know this year is all about not settling for less! You got this!