throwback thursday - alexandra kovac
It hasn't been an awfully long time since Alex Kovac graced the pages of issue 54, but a lot's been happening for the creatively-inclined lass over the past few months.
It hasn't been an awfully long time since Alex Kovac graced the pages of issue 54, but a lot's been happening for the creatively-inclined lass over the past few months. When we last spoke Alex's summer fashion line was but a trendy twinkle in her well-honed eye, but with the range now all sewn up and available to buy in stores, we got in touch again with a few questions about her pretty patterned progeny.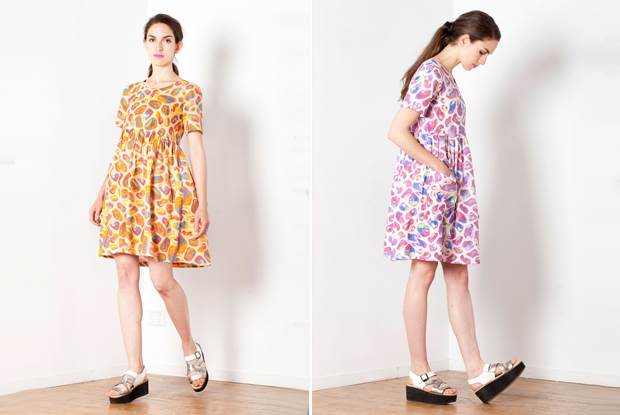 What have you been up to since we interviewed you in frankie magazine? Heaps of stuff! But mainly busy collaborating with my mate Gemma Patford on our new summer range.
For people who missed the frankie article, tell us a little about who you are and what you do. Heaps of stuff! Did I say that already? I have a normal day job as a Product Design Engineer but I also run the Melbourne womenswear label Oracles. We are in our third season now, so still fairly new on the scene.
What kind of reaction did you get from the article? It came in many different positive ways. A lot of people read frankie so I had randoms coming up to me and saying they saw me in there. Also a spike in website hits and interest in buying my stuff. Oh and my wax lady said, "hey I saw you in frankie, well done! I didn't read the article at all but good on you?"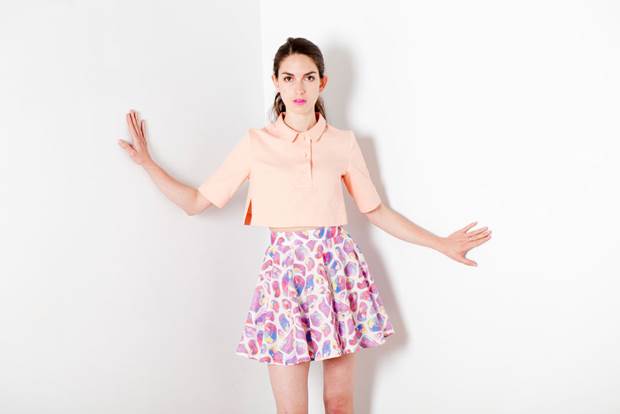 What are you currently working on that you want to tell us about? My old mate Gemma Patford the rope basket maker and I decided to collaborate for my spring/summer range. She used her mad skills to hand-paint the print for the fabrics, and I designed the garments. We just launched the range last week at a little shop called m.e & co fitters in Fitzroy, which was fun!
Why are Oracles and Gemma Patford an ideal match? Gemma is a great person to work with that really complements Oracles and me as a person. Not only is she super creative, she is totally business savvy (which I am not) and seems to be able to get shit done in a way that amazes me sometimes! I feel like I am always gushing with creative ideas, but I need someone to give me a deadline and make sure I stick to it! Having Gemma to collaborate with meant I wanted to get things done so I didn't let her down.
Tell us about the local design culture in Melbourne. It seems to be really taking off as far as I can see, or maybe I'm just going pretty deep into it these days. I blame Instagram, actually. I mainly follow my favourite designers and crafters so my cyber world is constantly filled with inspiration. It's not only about design now; it's about the personalities behind the design.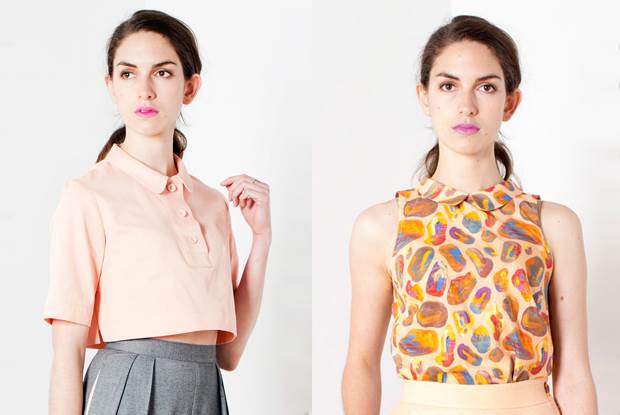 How are you trying to have an effect on that? I myself would like to be one of the designers with personality! I try to convey that through the garments I design and through social media. I think it's nice for people to know that a fashion label isn't just faceless, there is someone back there working really fricken hard and putting their heart and soul into it!
What is the perfect place to wear Oracles x Gemma Patford pieces over summer? On behalf of commuter cyclists of Melbourne and beyond, I encourage Oracles x Gemma Patford fans to wear the pieces whilst on your bike heading to the park for summer picnics and good times! I find that most of my outfits are governed by whether I can straddle a bike or not, so our intention with the range was to ensure our wearers can ride in style!
Where is the best place to get more information? The website at oracleslabel.com is a good start... which will take you to the webstore... and we are being stocked at m.e & co fitters if you want to try some things on!