talu tales – a storytelling card game for big and little humans alike
These 2019 Good Stuff winners designed a game to spark kids' curiosity in STEM. Now, Talu Tales is officially out in the world!
Does the name Talu Tales ring any bells? The work of Annabel Blake and Deborah Ho (who took out the 2019 Good Stuff gong for design), Talu Tales is a rad storytelling game, designed to spark the imagination of big and little humans alike.
Using a deck of illustrated cards (Deb's handiwork), players invent their own fantastical stories, which take them across the universe, past black holes, friendly cheese moons and flaming hot meteorites. Annabel and Deb's mission is to inspire young girls to be curious about STEM, but hey, if you're an adult who enjoys adventure games and lush illustrations, don't let us stop you taking part.
The first pack of themed cards – Space, Spaghetti and Aliens – is out now, with more wild tales to come in the near future.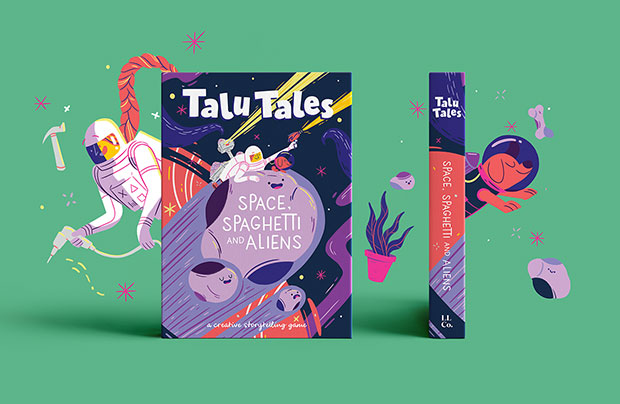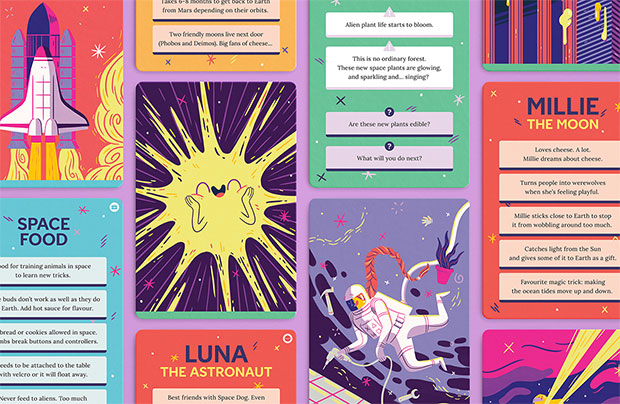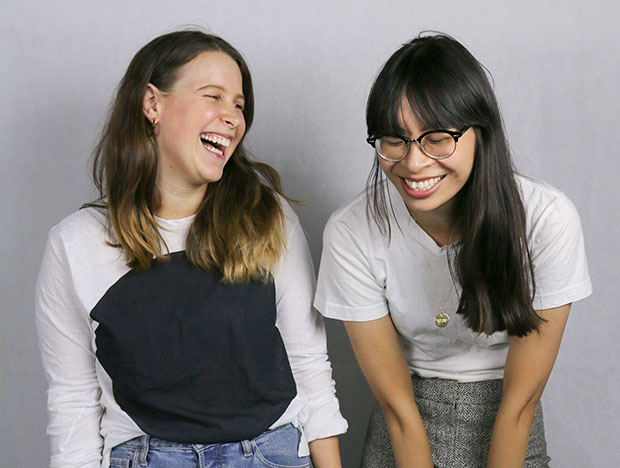 Annabel and Deborah