stuff mondays – the nightingale film passes
Want to check out this dark tale of vengeance from the director of The Babadook? We have 15 double passes up for grabs.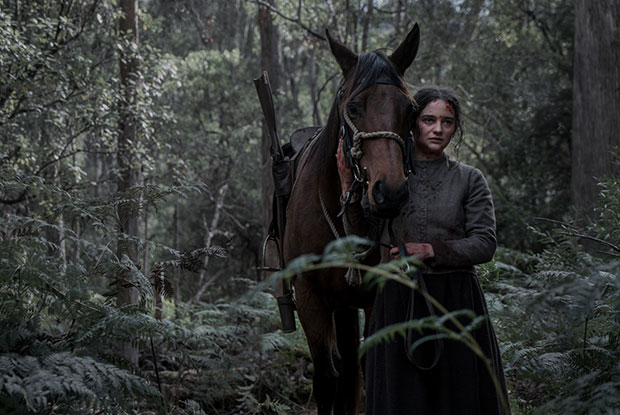 If you saw the 2014 film The Babadook, you'll be familiar with writer-director Jennifer Kent's dark bent. But rather than dealing with supernatural horrors in her latest film The Nightingale, the Aussie filmmaker instead takes on the real-world horrors of colonial Australia. Set in 1825, the story centres on an Irish convict woman seeking vengeance against a British officer for committing terrible violence against her family. Along the way, she enlists an Aboriginal tracker as she chases the officer through the Tasmanian wilderness. Together they must find empathy for one another.
Full disclosure: this is a film about violence and deep trauma. It's been praised by critics for its unflinching portrayal of the subject matter (and the feminist streak at its heart) but we reckon it's still best to give the trailer a quick squiz to see if you'd be up for it.
If you're on board, we have 15 double passes up for grabs right over here. Don't forget to check out which cinemas will be screening the film below, too. 
The Nightingale is in cinemas from August 29.
Sydney: Palace Cinemas, Dendy Cinemas, Ritz Cinema
Melbourne: Palace Cinemas, Village Cinemas, Cinema Nova, Sun Theatre Yarraville, Classic Cinema, Lido Cinema
Brisbane: Palace Cinemas, Dendy Cinemas
Perth: Palace Cinemas, Luna Cinemas
Adelaide: Palace Nova
Canberra: Palace Electric, Dendy Canberra