stuff mondays – milligram
Stationery addicts: this week's prize pack is for you.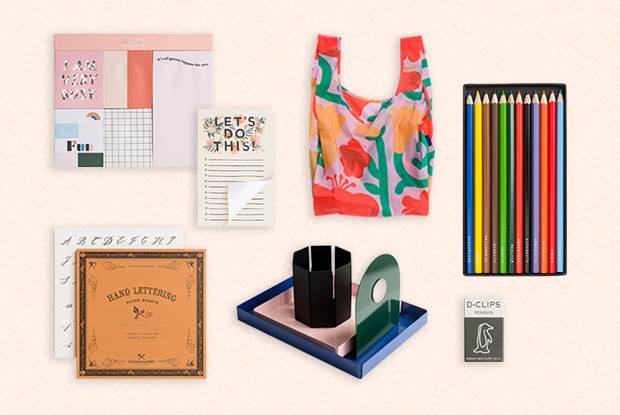 Stationery is soothing. That's just a fact. So we expect whoever wins our Stuff Mondays Milligram prize pack will be experiencing some seriously chilled out vibes in the not too distant future. The pack, made especially for frankie, includes a full desk's worth of goodies: a ban.do sticky note set; a pretty Rifle Paper Co. notepad; a Baggu tote; coloured pencils from The School of Life; a pack of sweet penguin-shaped Midori paper clips; some super-handy Milligram desk organisation items (namely, a tray, pen pot and bookends); plus, a Tools to Liveby calligraphy practice notebook, because hand-lettering is fun.
Yep, the folks at Milligram sure do stock a lot of cute (and useful) stationery. Pop over this way to check it all out. Then pop over this way to go in the running to win our doozie of a giveaway. Best of luck!