spaces volume five – tips for a harmonious co-working space
We drop by for a chat with the good people at Common Good Studio in Perth.
Before chancing upon Stackwood (Fremantle's combined café, plant store, workshop and studio space), photographer and writer Nirrimi Firebrace worked from home and cafes for a good 10 years. Although she started out with just one co-worker, Nirrimi's since grown the shared space to a five-person venture, christening the resulting studio Common Good. For SPACES Volume Five, we dropped by Common Good to ask one question: how do you create a harmonious co-working space?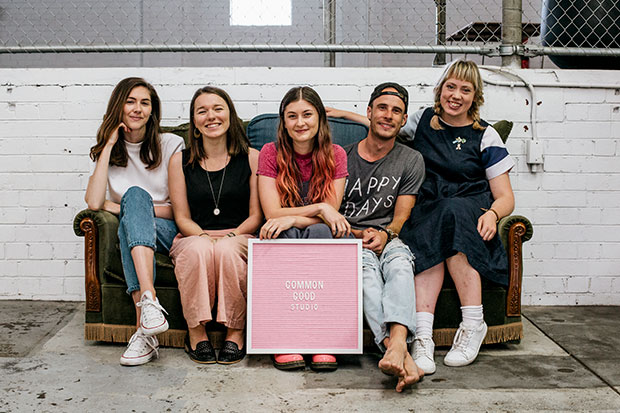 "Just simply be respectful." – Nirrimi Firebrace, photographer and writer.

"Surround yourself with people who inspire you. I'm surrounded by motivated people working on interesting projects. We share stories and knowledge, we can bond over business woes and push each other forward, and tell each other it's OK if we didn't work so hard that week. It happens to all of us." – Louise Coghill, photographer.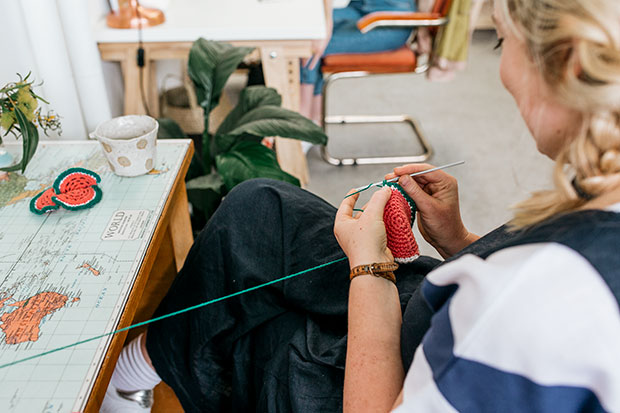 "Give space for others to make in the way that is right for them. Don't be judgemental. There are countless ways to be creative and work. Don't be scared to make mistakes in your craft just because there is someone on the next desk over." – Leah Vlatko, crochet queen, Sun & Flower Studios.




"I love the idea of sharing a space with people who are producing work they feel passionate about, and who are committed to doing this despite it being tricky. It's inspiring. We're all struggling the same struggles, and it feels incredibly good to be able to talk it through with someone who is on the same page." – Victoria Sozzi, writer.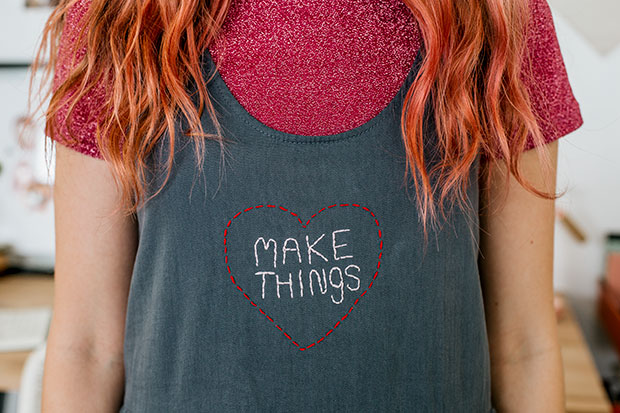 "Having the space  filled with different creative minds creates a really inspiring work environment. Connect with people in the space on a deeper level. Rather than only seeing each other professionally, support each other's projects by going to their events outside the studio. Catching up socially helps build that bond which, in turn, creates a really comfortable co-working space." – Alan McGrechan, light artist.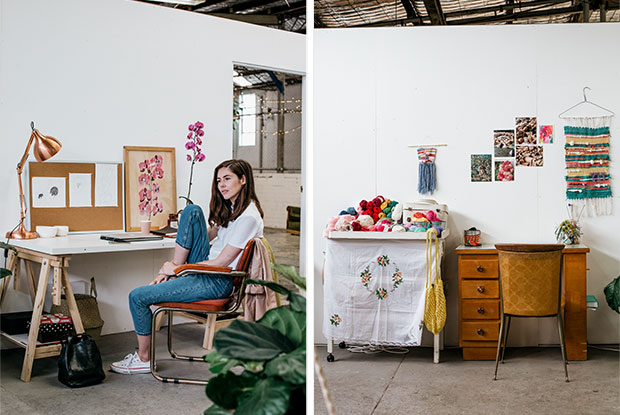 This is an edited extract from SPACES Volume Five. Pick up a copy from our online store or via one of our lovely stockists.