single asian female is back
Michelle Law's hilarious dramedy is back on stage at Brisbane's La Boite.
When we heard that Michelle Law was writing a play a few years ago, we might have let out a squeal of excitement. If there's anyone who can turn theatre from a white-dominated, boomer pursuit into a raucous bag of laughs and and heartfelt emotional journey for diverse audiences, it's this frankie regular.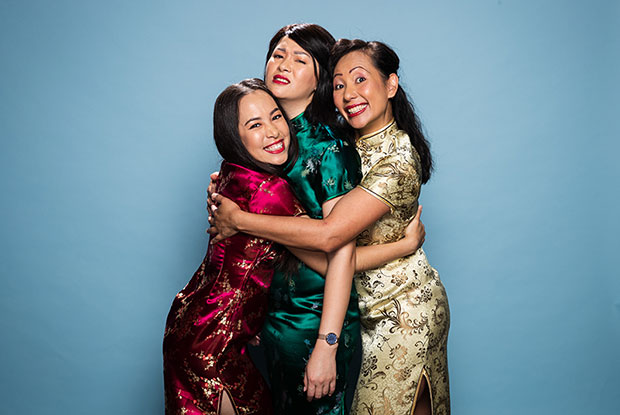 Michelle's dramedy Single Asian Female delivered, debuting at La Boite in 2017 before playing to a sold-out audience in Sydney in 2018. And in cased you missed it the first time around, Single Asian Female is back on stage at Brisbane's La Boite Roundhouse Theatre this February and March.
The play centres on the Wong family – single mum, Pearl, and her daughters Zoe and Mei, who are at a crossroad in their lives (there's high school drama, struggles with mental health, and generational clashes aplenty). To top it off, the family is grappling with race and identity in a very white part of the Sunshine Coast.
Reflecting on the success of the play, actor Courtney Stewart who plays younger daughter Mei, says we've reached a turning point in the Australian arts scene. "When I first started trying to make it in this industry, I had resigned myself to the fact that my sweet spot was a character — usually with no name — who had a maximum of 50 words and most of the time those words would be in a generic Asian accent," she says.

"Last year, I had three main roles on stage. We are experiencing a watershed moment in our industry and I think it's no coincidence that we are also seeing great change in our wider society. Groups who have historically been marginalised and silenced are demanding their space and right to be heard."
Brissy watchers can catch Single Asian Female at La Boite, between 16 Feb – 9 March. Tickets start from $35.