postcards - karen kalou's beirut
How much do you know about the Lebanese capital, Beirut?
How much do you know about the Lebanese capital, Beirut? If the list stops at civil unrest and delicious nut-filled desserts you wouldn't be alone, but there's a whole heap more to know about the city that was recently named the top place to visit by the New York Times.

Who better to fill us in on the true Beirut than local photographer Karen Kalou? We asked the lovely snapper and blogger to take us on a tour of her city, and show us why it's such a fascinating place.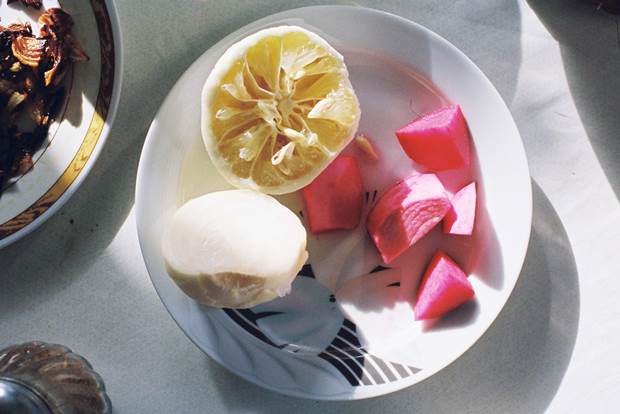 Firstly, please tell us a little bit about the neighbourhood that you live in. I live in a neighbourhood called Caracas, which is a two-minute walk from a very busy and congested neighbourhood called Hamra. It has everything from shops, bars, restaurants and the American University of Beirut. And is perhaps a 15-minute drive from more gentrified hipster neighbourhoods where most artists and journalists live. I chose to live in this area as it is where I grew up and feel the most at home. But above all, I chose it because it is the closest to the sea. I'm in the heart of the city but somehow I wake up each morning feeling like I'm in my little corner of the world.

What kind of house/apartment do you live in? Is it typical of the architecture in that area? My home is a small, rounded apartment on top of a hill overlooking the sea. The most important elements for me to have in my home are lots of light and air. Amongst all the highrises in Beirut, I live in an old four-storey rounded building that was built around the '50s. So many old buildings like mine have been bulldozed, making room for new residential highrises. It is just a matter of time until one is built near me.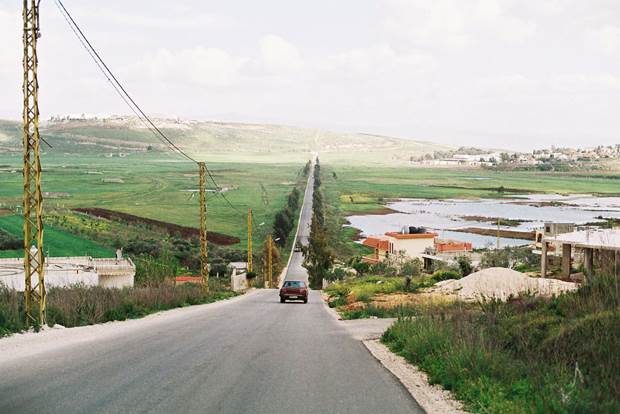 What kind of stereotype has Beirut earned, and how is it different to what people expect? Beirut is always associated with war. Yes, we live in a turmoiled part of the world and there's no question about that. However, Beirut is such a friendly, warm, generous yet chaotic place. When my friends visit from abroad for the first time, they get incredibly surprised as to how different it is to everything they have heard. They feel so at home here. When one visits and makes a friend here, it's often a friend for life. Many have ended up moving here too. There's something so incredibly passionate and sensual about the city – it's layered with contradictions and that kind of makes it very real, alive and raw to me.

How is your city changing? It's changing rapidly due to urbanisation and gentrification of old neighbourhoods, which brings us new places, boutiques, art spaces, cafes and cool restaurants. These wonderful places may improve people's Beirut lifestyles, but also come with a price.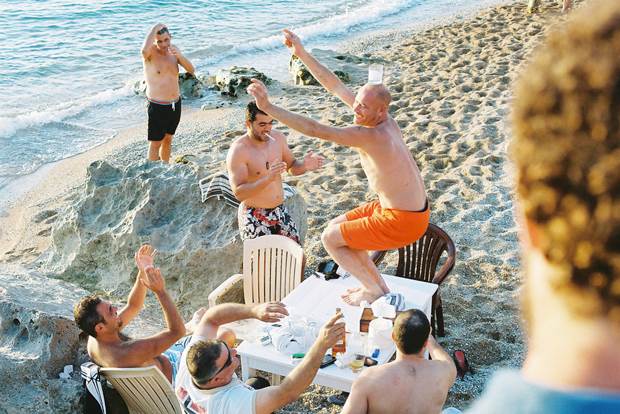 What album do you think would be the best soundtrack for walking around? This is a hard one to answer! Depends on my mood. For the longest time, it was Yoshimi Battles the Pink Robots by The Flaming Lips. It's such a profound album for me – it's bittersweet with nostalgic sounds and lyrics. Beirut lives one day at a time, and people know how to enjoy the moment. Soon the moments become long gone and you're left with just the memory. So this album does it for me. But more recently, I listen to a lot of South Asian Sufi music, especially by the beautiful Ustad Shujaat Hussain Khan, which reflects my current state of mind. And lastly, when I'm in the mood for a local upbeat sound, I listen to Fareeq El Atrash, an incredible Lebanese hip-hop band.

If you had a day to take an Australian around your town on a Sunday afternoon, what would you do? I would drive them up north to an old small city called Batroun. We would sit by the water, eat the best grilled fish, drink arak all day and watch the sunset.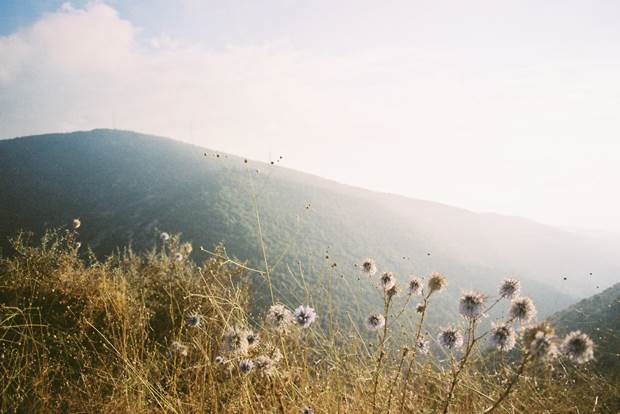 What is the local creative community like? Are there predominant local crafts? The creative community is a force to be reckoned with. Lots of people like myself who got educated abroad, have moved back here to be a part of this creative force. Lots of great fashion designers, graphic design agencies, musicians, filmmakers, bands, photographers, painters, dancers, theatre and video artists. Film and music festivals are almost year-long. Some local crafts tend to be oriental designs.

How does your city change with the seasons? How has this influenced your work? My work has been greatly influenced by the state of our seasons; the rain and golden light of summers, ethereal airy landscapes. There's a very particular spirit I notice over and over again – one that's bittersweet and true. Water and light is what I am most affected by.

Tell us about the spaces and places you have photographed for us. I wanted to share the spirit of my Beirut more than what the city has to offer. Because wherever one goes, the spirit is the same. Endearing and alive.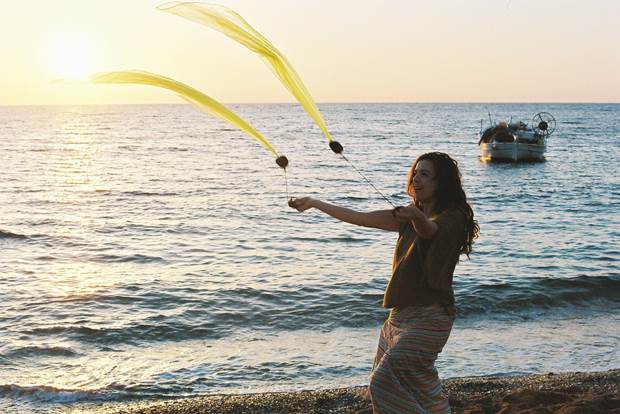 Where is the best place to have a picnic? I love driving out into the mountains. Be it the north of Lebanon, the beautiful hilly south, coastal areas even - you can just find your spot. As a child, we did a lot of family picnics in the mountains under pine trees. Today, I'm more drawn to rustic areas along the coast for good seafood than I am into picnics.

Where is the best place to see a gig? To watch local DJs that play anything from '80s punk rock to disco funk, live shows and more, Yukunkun is a great place. Metro Medina hosts concerts from Arabic hip-hop to excellent plays and experimental music and rock concerts of local bands. Radio Beirut is wonderful too. Another concert venue called DRM (Democratic Republic of Music) has had excellent concerts hosting people like The Herbaliser, Tony Allen and more. But above all, my favourite venue is Music Hall. Apart from their fixed shows every week, they host the Liban Jazz festival. The last concert I saw there that blew my mind was Tindersticks. I was on a couch listening to Tindersticks... it couldn't have been more perfect.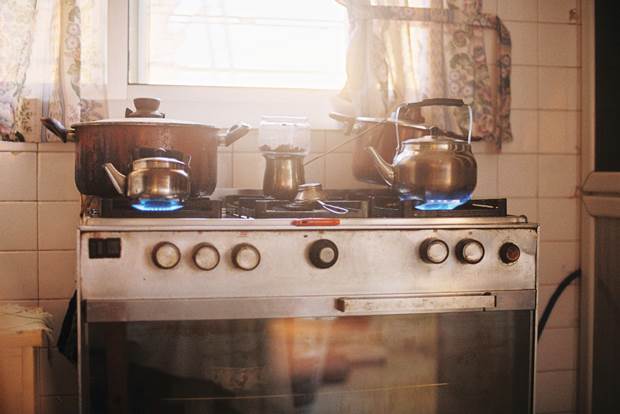 Where is the best place to get a drink? I'm not such a big drinker, but my two favourite places are Pacifico and Kayan – they serve the best cocktails ever. And for a good cup of coffee, I love Papercup Bookstore's cappuccino! They make the best hot drinks.

Where is the best place to buy a vintage dress? For vintage dresses there is a boutique in the hip neighbourhood Mar Mikhael called Depot-Vente of Nawal. I am more into vintage jewellery and there's a wonderful little shop called Pink Henna in the same neighbourhood. They get pieces from all over - Paris, London, Damascus, Aleppo, Beirut and anywhere really. I've gotten some beautiful pieces from there.