good stuff entries now open
With so much top-notch talent floating around, we wanted to give local folk a bit of a leg up. That's where our Good Stuff awards come in.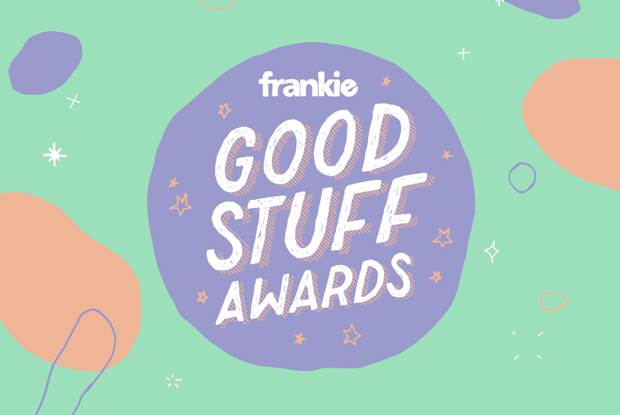 Well, this is a bit exciting. Take a seat, grab a paper bag to breathe into, and put on your jigging shoes.
With so much top-notch creative talent floating around Australia and New Zealand, we wanted to give local folk a bit of a leg up – that's where frankie magazine's first-ever Good Stuff awards come in.
A program created with the aim of giving artists, crafters, designers, photographers, entrepreneurs, writers, musicians and socially minded types a hearty pat on the back, there are exciting prizes and opportunities up for grabs for each and every Good Stuff winner. (And a pretty wonderful judging panel casting their eyes over your creations, like, um, Benjamin Law, Jen Cloher, Beci Orpin, Pip Lincolne and JENNY BLOODY KEE.)
We're also giving epic high-fives to our lovely category sponsors, Brauz, G-Adventures, Moo, Penguin Random House, Shillington, Sonos, Spotlight, Stocksy and Wacom.
Entries are open now until midnight on January 23rd, so if you're keen to get involved, simply select the personal project you're most proud of, figure out which category it fits in best, then head over to our entry page to submit your work. Not only will a winner be selected for each category, there'll be a special reader-voted people's choice award, too. Good luck!