get fancy: vintage glamour make-up
The Hollywood stars of the '40s and '50s knew and embraced glamour at its very best, and it's not so difficult to adopt the sultry style for yourself.
For those who choose to have some fun with their mug and pop on a bit of makeup, there's nothing cuter than a pouty red lip, a rosy red cheek and an inky black flick on the eye. The Hollywood stars of the '40s and '50s knew and embraced glamour at its very best, and there's something special about adopting the style of the icons of these eras, whether you're channelling a demure dame or slightly more sultry figure.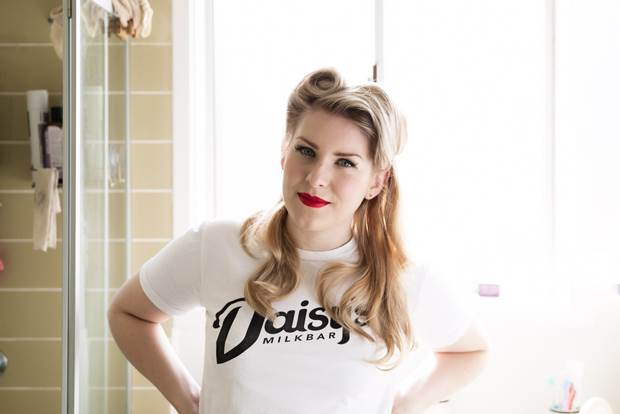 TOOLS:
pale eye shadow
contour eye shadow (optional)
eye shadow brush
contour eye shadow brush (optional)
black liquid eyeliner
black mascara
eyebrow grooming tool
eyebrow pencil or powder
pink or peach blush
red lipstick
red lip liner
false lashes (optional)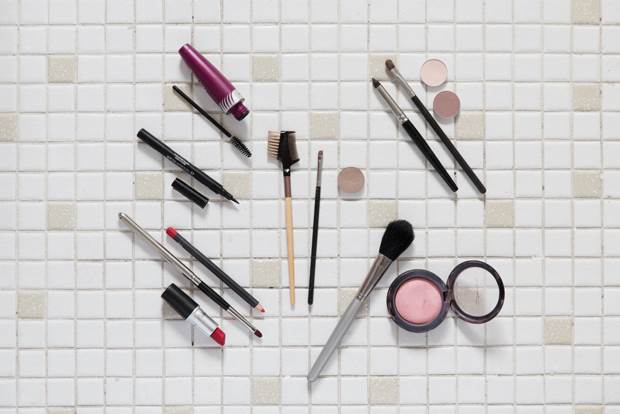 INSTRUCTIONS:
1. After applying your foundation base, use the eye shadow brush to liberally apply the pale eye shadow to each eyelid. Fill any gaps near the lash bed and take it up to the crease of the eye. If you like you can also use a slightly darker shade to contour the creases and outer corners.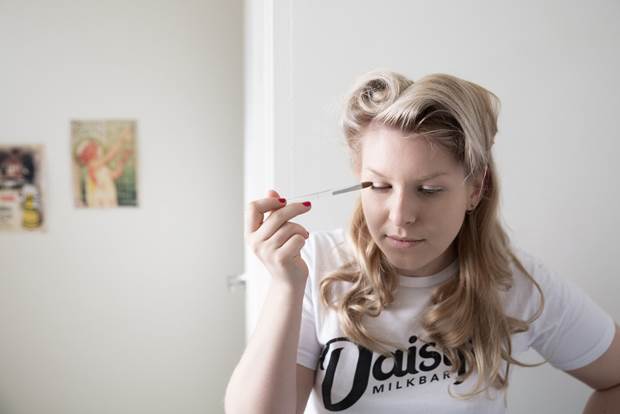 2. Use your liquid eyeliner to add a line from the inner corners to the outer corners. Add a wing or flick of liner to the outer corners using this how-to.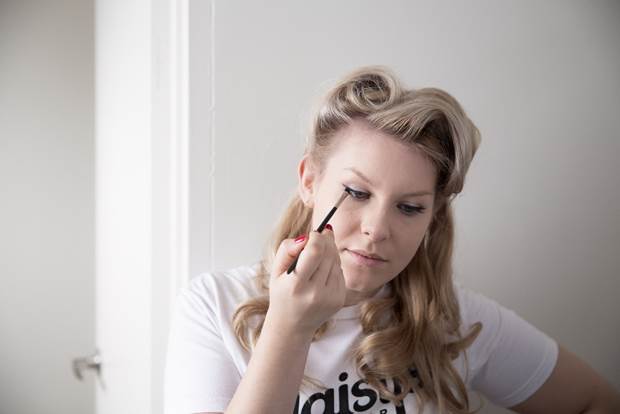 3. Add lashes at this point if you choose to, then swipe some mascara across your top lashes. Keeping all of your eye makeup on the top of the eye creates a true '50s vibe, but if you feel you need balance then you can add mascara to the bottom lashes and a little eye shadow to the bottom lash bed for a more '40s glamour look.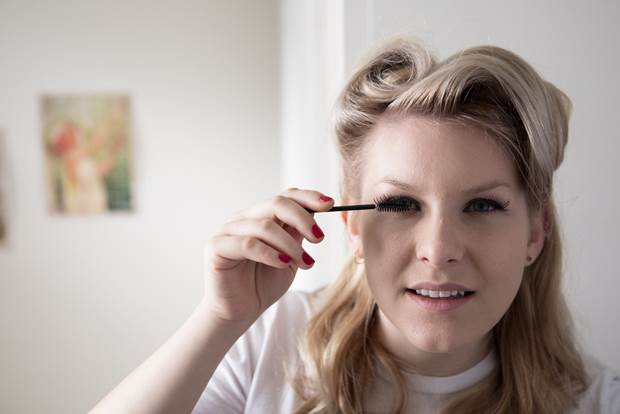 4. Fill your brows in with a sharpened brow pencil or powder and tiny brush. Feather the strokes upward from the start of the brow, then down from the arch. Dramatically arched eyebrows make this look – they don't have to be dark, but the more defined the better. You can also add some pale eye shadow to the brow bone to accentuate the arch even more. In-depth DIY here.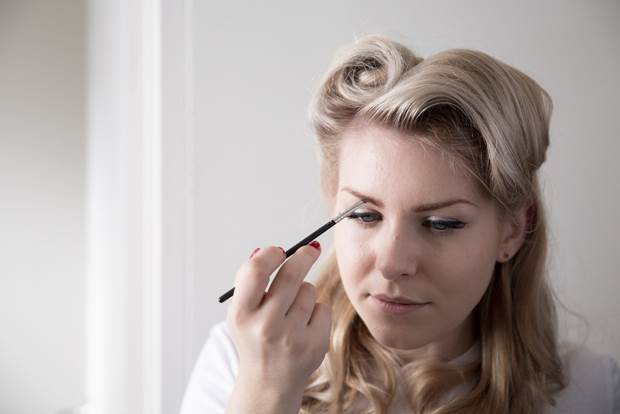 5. Add a rosy cheek with your blush! This little tutorial could help you out.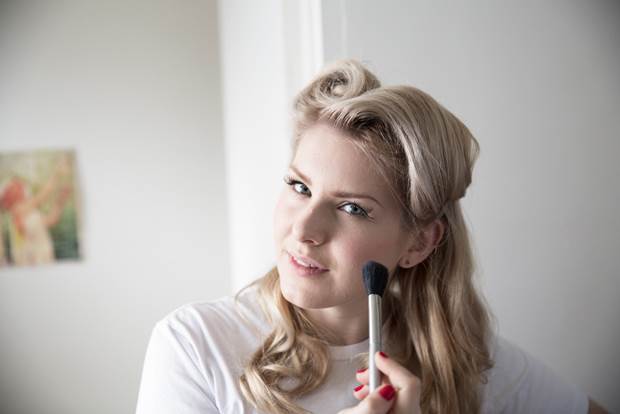 6. Take your red lip liner and red lipstick and paint on a pretty pout to finish off your look. Pop over here for a little help!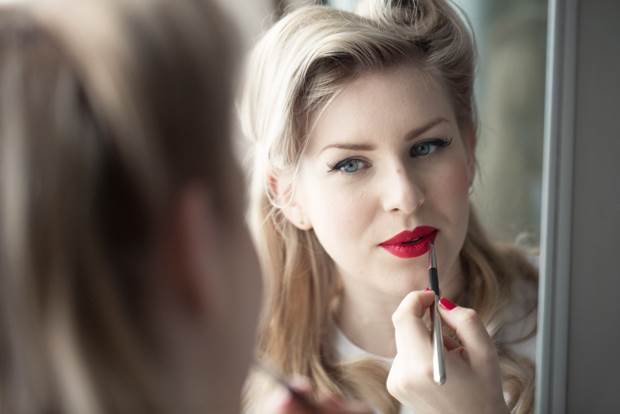 The pretty piccies of model Melody were snapped by Kris Paulsen. Words and makeup are by Dana Leviston, hair by Margeaux Vallantyne.