frankie fodder: greek yoghurt and passionfruit cheesecake with a cashew-coconut crust
Would you believe us if we told you this glorious cake can be achieved in just three steps?
This cheesecake was made with a very special person in mind - my 92-year-old grandma. She's sweet and gentle, yet is a razor-witted, formidable force of a human. She's much like this cake, actually: velvety smooth and delicate, with a sharp underlying crunch and a fruity acidity that bites at one's tongue. Phew, what a woman... and what a cake!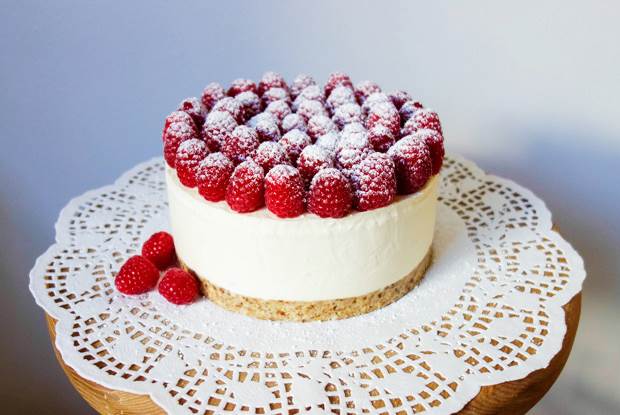 INGREDIENTS:

Base
1 ½ cups roasted cashews
1 cup desiccated coconut
8-9 medjool dates, pitted
1 tsp cinnamon
¾ tsp sea salt

Filling
3 cups of Chobani Greek Yoghurt (I use the 2% kind)
500g cream cheese, softened
1 tablespoon of vanilla bean extract
pulp of three passionfruit
juice of one lemon
1 ½ cups icing mixture (I used low GI cane icing mixture)
4 teaspoons of powdered gelatin, dissolved in 1/3 cup hot water

To decorate
¼ cup icing mixture
2-3 punnets raspberries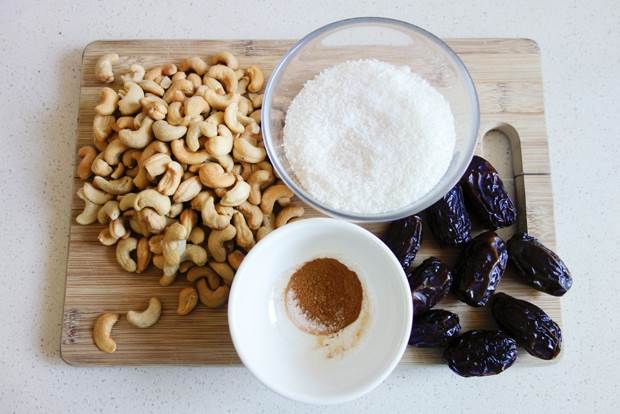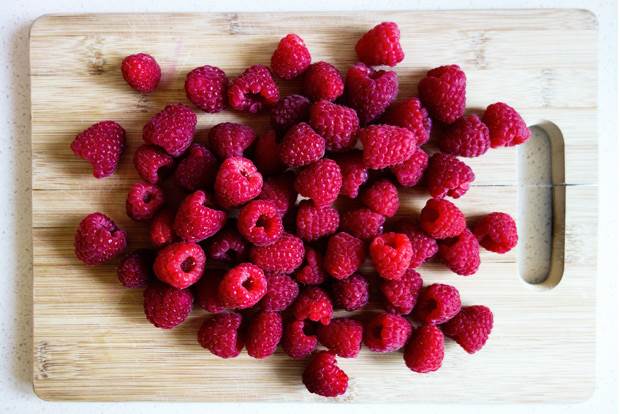 INSTRUCTIONS:

1. First, line the bottom of an 8-inch spring-form tin with baking paper. In a food processor, combine all the ingredients for the base and whiz until bread crumb-sized and the mixture begins sticking together. Press into bottom of tin and place in fridge.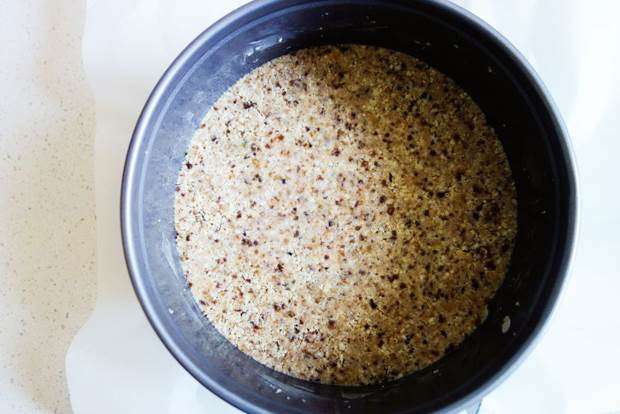 2. Using an electric mixer, beat together yoghurt, cream cheese, vanilla, passionfruit, lemon juice, sugar and gelatin mixture until smooth and creamy. Pour this on top of your base and leave to set in fridge for at least four hours.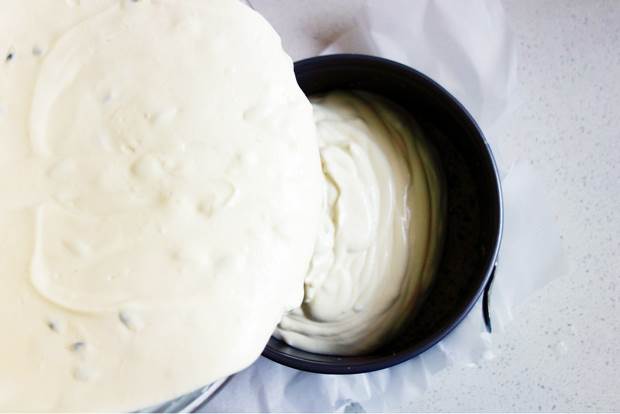 3. Carefully remove your now heavenly cheesecake from tin and adorn with raspberries and a generous dusting of icing sugar. Then the most important part of all: sit yourself down, get comfy and enjoy the fruits of your delicious labour!