frankie fodder - tropical coconut tartlets
A veritable smorgasbord of fruity yumminess that you can whip up yourself. Yes please.
Tropical fruit may be on its way out of season, but there's still time to pop some caramelised pineapple on this cloud-like dessert. Dig in and you'll also find passionfruit, vanilla and orange inside - a veritable smorgasbord of fruity yumminess that you can whip up yourself. Yes please. 

(Note: this recipe makes five to eight tartlets, depending on the size of your rounds.)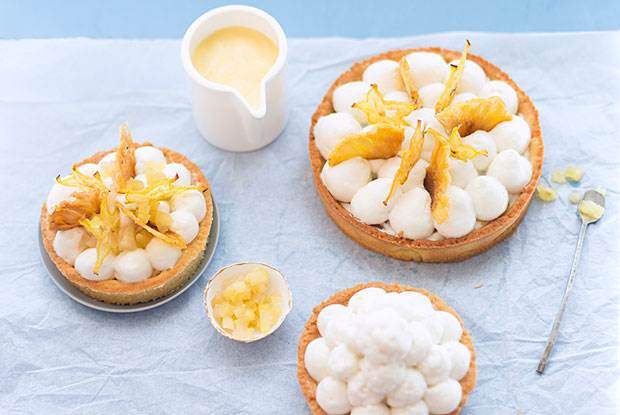 INGREDIENTS:

Pastry
120g butter, room temperature
80g icing sugar
1 egg
25g ground almonds
grated zest of an orange
vanilla
a pinch of salt
200g flour

Coconut chantilly
400ml coconut milk
6 sheets gelatine
400ml double cream
6 tbsp icing sugar

Filling
1 pineapple
1 starfruit
150ml passion fruit pulp or puree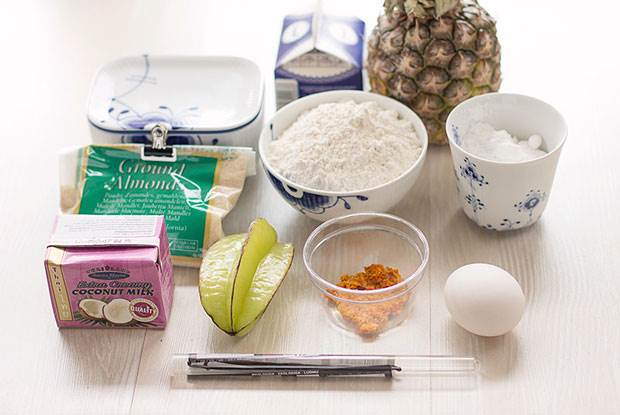 INSTRUCTIONS:

1. Cream butter with icing sugar and then add the egg. Mix in the orange zest, vanilla, ground almonds and a pinch of salt.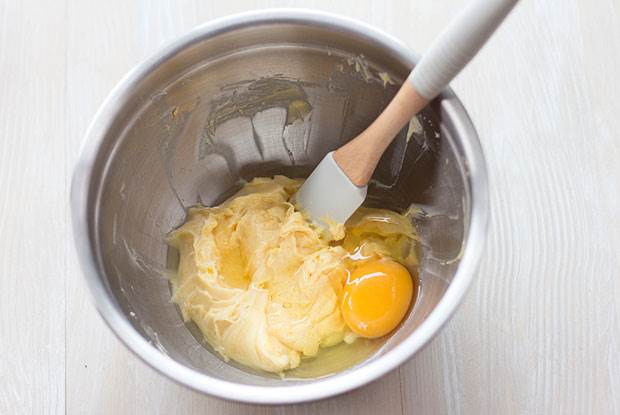 2. Add the flour and combine it into a smooth and even mixture. Let the pastry chill in the fridge for an hour.

3. Roll out the dough to a thickness of 2-3mm and cut out circles to the size of the pastry rings or moulds. Prick the pastry before baking the cases in a 180C oven for 12 to 15 minutes.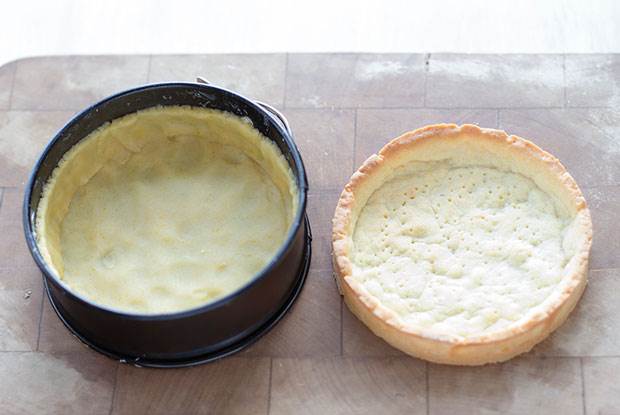 4. Clean and slice the fruit. Quarter half of the pineapple slices and dice the rest. Sprinkle the slices with sugar and toss it around, then caramelise these in a 120C oven for around 100 minutes.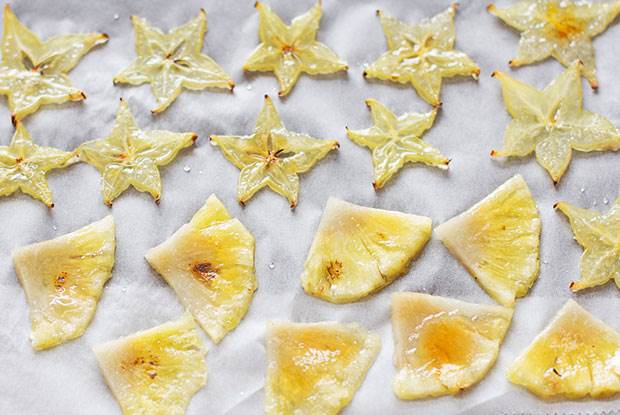 5. While the fruit is in the oven, bloom gelatine sheets in cold water. Heat the coconut milk to approximately 40C degrees and dissolve the gelatine sheets in it. Allow the mixture to cool – sticking it in the freezer for a couple of minutes might speed things up. Whip the double cream and trickle chilled coconut milk into it, then let it stand in the fridge for about half an hour.

6. Spread a layer of coconut chantilly on the bases of the pastry cases. Top with passionfruit, either fresh or tinned.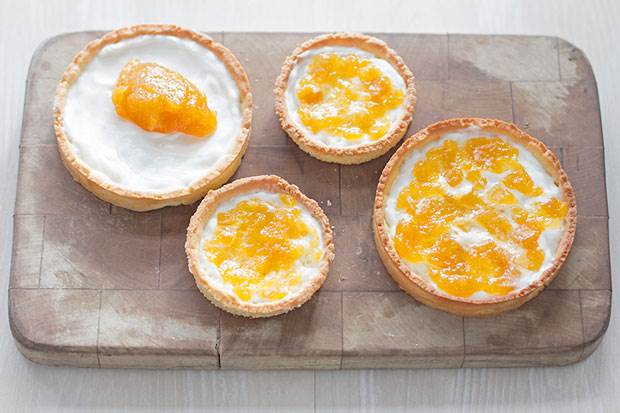 7. Pipe little round blobs of coconut chantilly on top of the passionfruit layer, so that it looks like it is covered with balls of fluffy wool.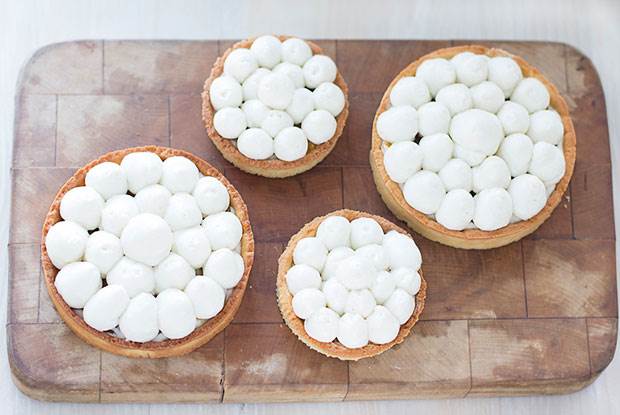 8. Pop the caramelised fruit slices on top of the cream so that they look like little wings.

9. Sprinkle freshly diced pineapple all over, then tuck in!