frankie exclusive diy: tiny taco headphone holder
Taco 'bout a handy DIY.
Frantically fishing at the bottom of your bag for your headphones will be a thing of the past once you whip up one of these handy felt taco holders. Not only will they be packed up neatly and ready to reach for whenever you need, they'll also look a wee bit yummy while they're at it.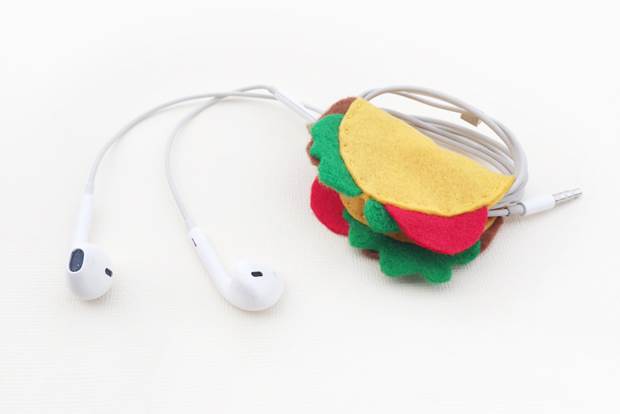 MATERIALS:

2 yellow ovals of felt, approximately 8 x 5.5 cm in shape
2 small green lettuce-shaped pieces of felt
2 round red pieces of felt
2 small brown meaty-shaped pieces of felt
yellow sewing thread
scissors
needle
1 small snap fastening set
pins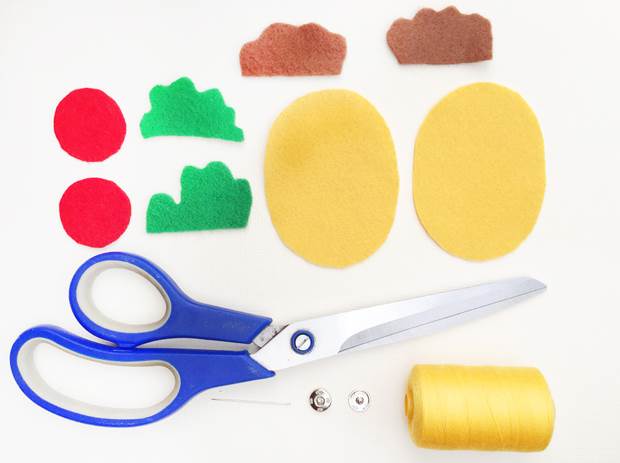 INSTRUCTIONS:

1. Sew the snap fastenings onto each end of one of the yellow ovals, ensuring your stitches are tight and secure.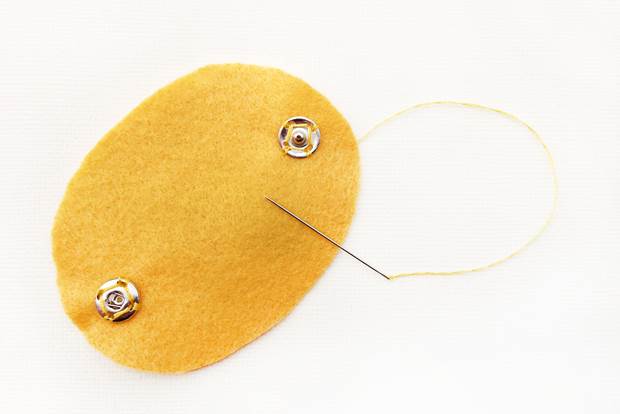 2. Lay the taco "fillings" on top of the other yellow oval, in any formation that you like. Bear in mind that the oval will be folded in half to form the taco shape, so space your fillings out evenly. Pin these in place.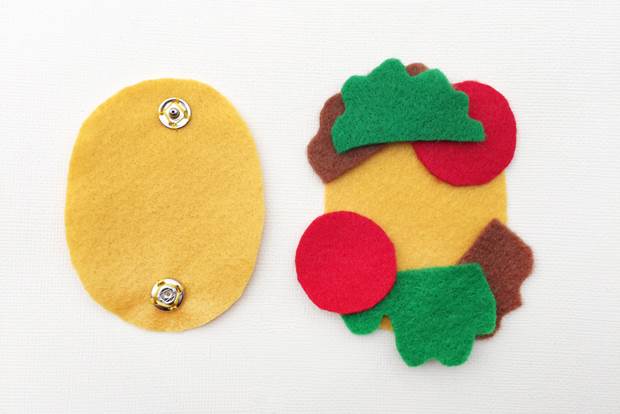 3. Lay the first yellow oval on top of the second, with fastenings facing up, sandwiching your fillings in between. Pin this in place if you wish. Using a small straight stitch, begin stitching through the entire stack of felt. This encloses and secures the filling in between the two yellow ovals.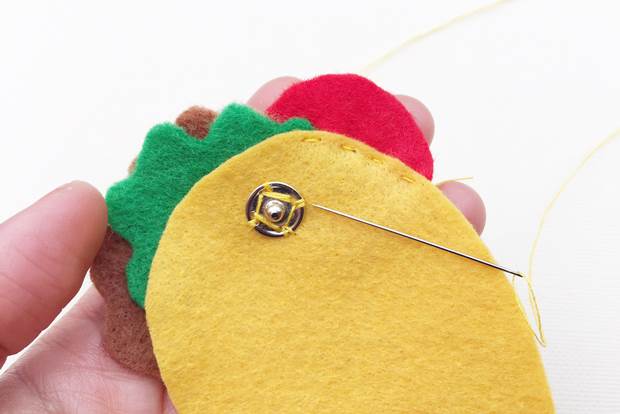 4. Sew all the way around the outside of the oval, about 0.25cm in from the edge until you have secured everything in place, then tie off your sewing thread.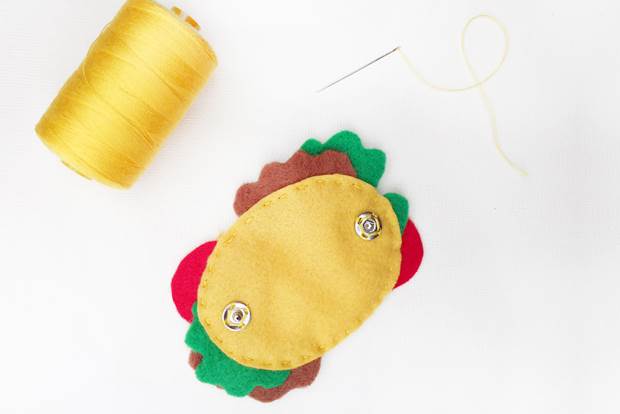 5. To use, wrap a pair of earphones around the open taco and then snap closed. Your earphones will be securely held inside the taco, while looking mighty cute!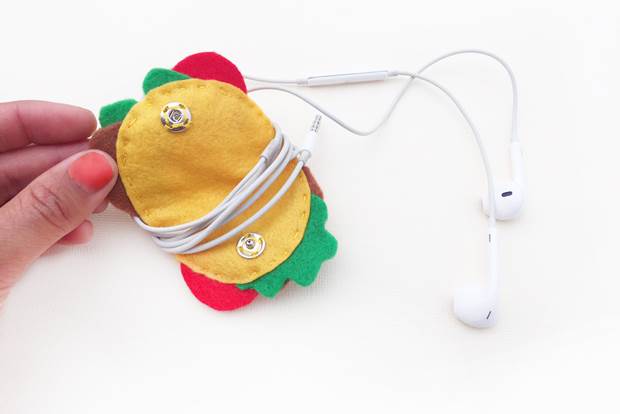 To see more of Kitiya's projects and bits and bobs, head here.