five minutes with frankie cover artist tallulah fontaine
"It's me combing my hair during a moment of peace, in a time when everything was rather difficult and chaotic."
Canadian illustrator Tallulah Fontaine whipped up the cover artwork for our latest issue. Turns out it was inspired by a frenzied time in her life.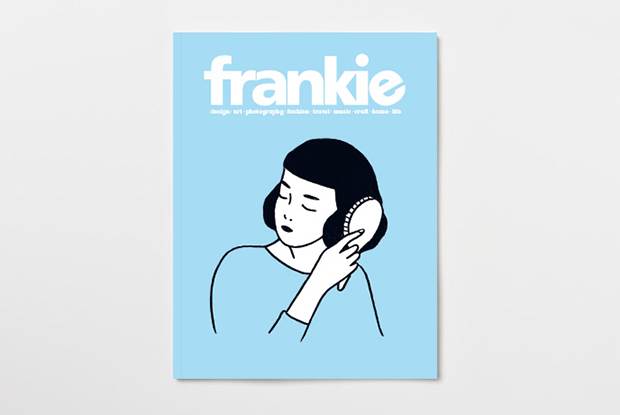 Tell us a bit about yourself, please. I'm a 26-year-old freelance illustrator originally from Edmonton, Alberta, Canada. I currently split my time living in Toronto and Los Angeles, where I work on various editorial and personal projects.
Who is the rad lady in your drawing and what is she thinking about? That drawing is originally from a panel in a short comic I made called Everything Nice. The story was on my own experience coping with the end of a long-term relationship. So, it's me combing my hair during a moment of peace, in a time when everything was rather difficult and chaotic.
How does where you live influence your art? I reference a lot of my day-to-day life in my personal work. The people I spend my time with in different cities, the plants and colours, will all work their way into my drawings at some point.
What kind of media do you use? I mostly use watercolour and soft 2B pencils, which I sometimes manipulate and colour digitally in Photoshop.
Who do you make your art for? Right now, most of my work has been commissioned for various publications or bands. I haven't had the chance to make as much personal work lately, which will be a focus for this year. I also make art for my mum, because she's always my biggest fan.
What's your studio like? It's pretty minimal at the moment, since I'm working out of a sublet. I have a big, long desk; a small wooden chair; and some framed pieces on the wall above by Audrey Helen Weber and Lucy Qinnuayuak.
Want to get your mitts on a copy of issue 82 featuring Tallulah's sweet pic? Find your nearest stockist over here, or subscribe from $10.50.