come along to design chats!
Join us for an evening shindig that's all about design.
Hey there, creative types! Are you in need of design inspiration? frankie magazine and Smith Journal are joining forces to host 'design chats', a night of nibbles, drinks and friendly chin-wagging about all things design and photography.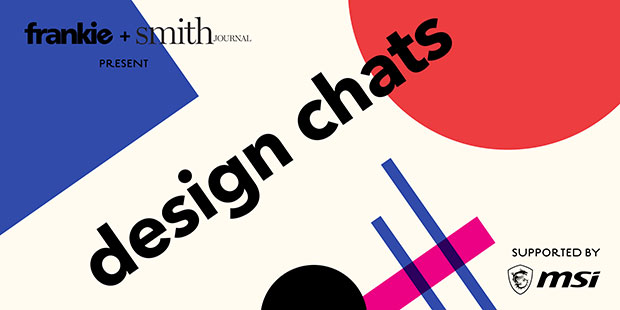 Held November 14 at Firecracker HQ in Northcote, the event will kick off with a panel of three top-notch creative professionals. We'll be asking them how they develop their style, maintain their freelance career and basically, get it all done. Whether you're a student hoping to kickstart a creative career or a hobby artist working a side hustle, we're hoping you come away with some cool ideas for your own process.
 
Moderated by long-time frankie family member Jo Walker, the panel will feature:
 
-frankie senior designer Caitlyn Wynne
Dream job alert! Caito is a super-creative surfer chick who spends her days designing frankie's rad look.
 
- freelance photographer Anu Kumar
Anu Kumar is an Australian documentary photographer whose work has appeared in the New York Times. Check out more of her work here.
 
- designer Stuart Geddes
Stuart Geddes is an uber-cool graphic designer and publisher of niche Australian books. Read more about him here.
 
Graphic recorder and speed-doodler Sarah Firth will be on hand to do some live drawing of the panel. How about that for an unexpected career path?
 
So what now? Pop these deets into your diary:
 
WHEN: Thursday, November 14
6pm for 6.30 start
 
WHERE: Firecracker HQ
87-88 South Crescent, Northcote
 
TICKETS: $20. Head to Eventbrite to book, then follow our Facebook page for updates.
 
If you're keen to hang around afterwards, we'll be enjoying yummy platters by Firecracker Event, as well as some delicious beer and natural wine by Garage Project.
 
Can't wait to see you there!