colour and movement
Photographer Diane Villadsen creates Pantone perfection on the streets of San Francisco.

These photos look like freshly scooped serves of your favourite ice-cream, and we're 100 per cent into it. When we came across Diane Villadsen's pastel-hued photography on Stocksy, our eyes practically melted into our screens – so we asked her how she creates these super-lovely piccies and how she got started in photography.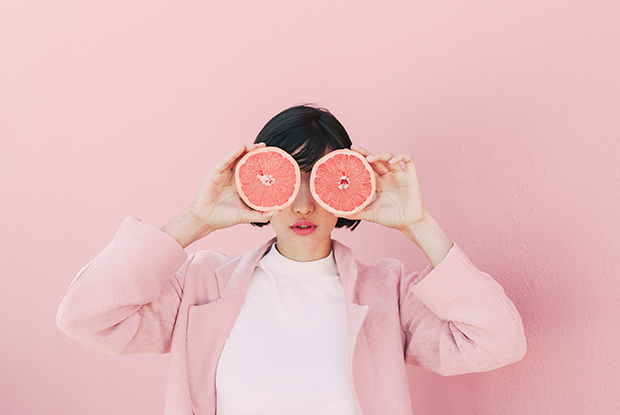 How would you describe your photographic style? Oh man, I wrestle with that question every day. I would say that my photos are quite cinematic; I try to incorporate motion and unusual posing so that I'm offering more narrative than someone simply smiling at the camera. Oh, and I love colour, too, if that wasn't totally obvious.
How did you first get into photography? I actually started as an amateur cinematographer. Back in the fourth grade I wrote a bunch of terrible screenplays based on my favourite novels and forced all my friends to be in them. But it got me thinking about visual language and composition, so when I picked up a camera in my junior year of college, the process felt really natural.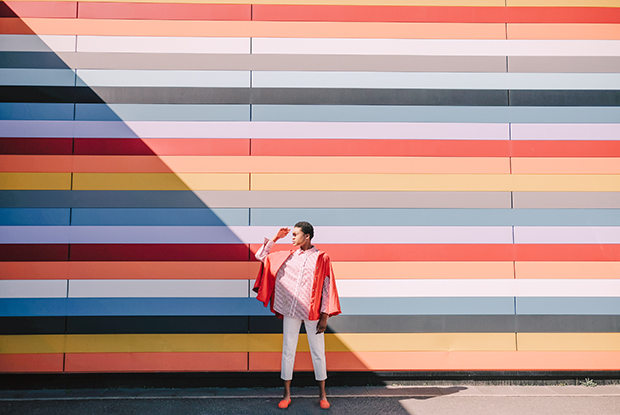 Tell us about your first proper photographic project. Back in 2013, wanted to improve by portraiture, so I posted ads on Craigslist and Facebook looking for people to take photos of for my portfolio. I ended up getting a wide range of people – college students, elderly people, even a middle-aged man. It was really weird, and afterwards, I was like, "Well, now I can take pictures of anyone".
How do you envision and plan your shoots? The location is usually the springboard for everything else. I'll come across a really cool wall or an intersection of buildings, where there's something symmetrical and colourful that catches my eye, and my brain will start ticking. From there, I start asking: what person fits this place? What colours go with this place?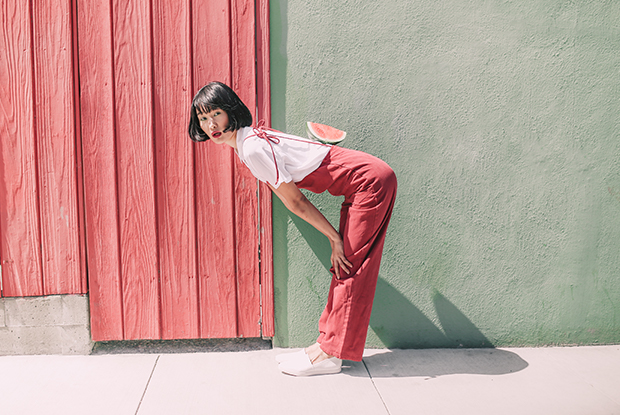 What inspired these hyper-colourful, Pantone-ready shoots you're doing right now? Early last year, I did this shoot that revolved around bright fruit – watermelon, grapefruit halves and a banana – it was the first time I'd focussed entirely on the colour scheme, rather than relying on more natural or neutral settings. I had such fun planning out these monochromatic looks and I was like, "I belong in this colourful world". I genuinely wish there was more colour everywhere, so I'm lucky that San Francisco is as colourful as it is.
Is photography your full-time concern these days? It is! Although I only quit my job in January last year, so it's still early days. It's been a challenging transition, because when you're a freelancer you can never stop thinking about it. It's all on your shoulders and no one else can do the work except for you. But at the same time, photography is such a fascinating profession to be in right now. Twenty years ago it was print sales, weddings and high-end advertising, but now, thanks to the internet, there are so many different ways you can monetise your images.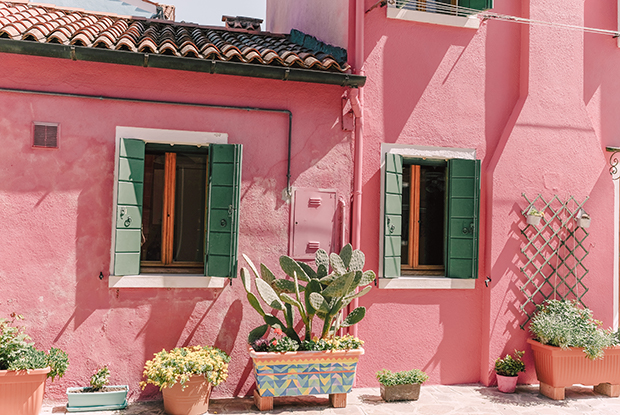 I thought the internet killed photography! How do you make the online stuff work for you? It's all about licensing. As a photographer, work can be pretty inconsistent and unreliable, so setting up these passive income streams is important if you want to have the freedom to create and not keep taking on soul-crushing work just to get by. That's why Stocksy has been so great. It actually rewards my more creative and artistic side, because they're always looking for weird, cool, inspiring stuff, but at the same time it puts my work in front of this huge audience who then help support the rest of my craft.
This lovely article was created in collaboration with Stocksy. Take a look at their highly curated image library, where you'll find even more of Diane Villadsen's work.