canine couture
Ten artists, ten dogs and ten unique canine coats.
What do you get when you put a bunch of dogs and artists in a room together? Why, a canine catwalk show, of course. Not too long ago, artist Leah Vlatko gathered up a group of her creative pals and set them a challenge: create a space-themed doggy jacket to be auctioned off for the local dog shelter. Their hard work culminated in a one-off event in Fremantle late last month, where a group of pretty pooches paraded out in style – and more importantly, raised a cool $1000. Check out a few of the glamour shots below, and if you're interested in buying some coats from the show, there are a few left over here.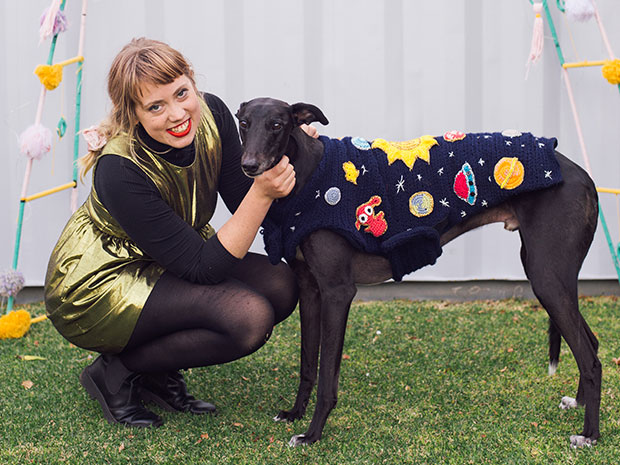 Leah Vlatko with Swede.


Emma Stokes with Lenny; Kelsey Diamond with Bindi.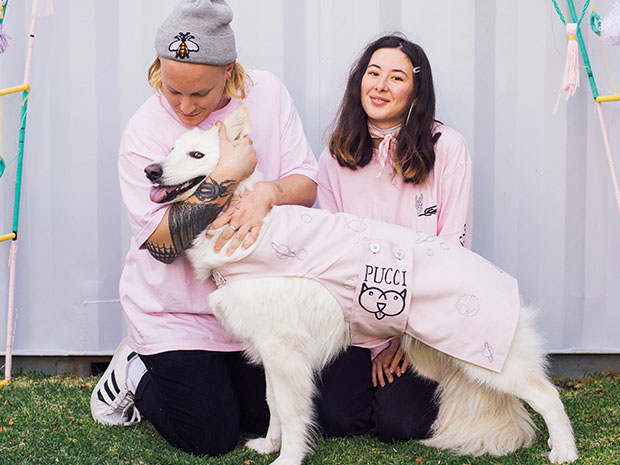 George Foster and Selina Bell with Missha.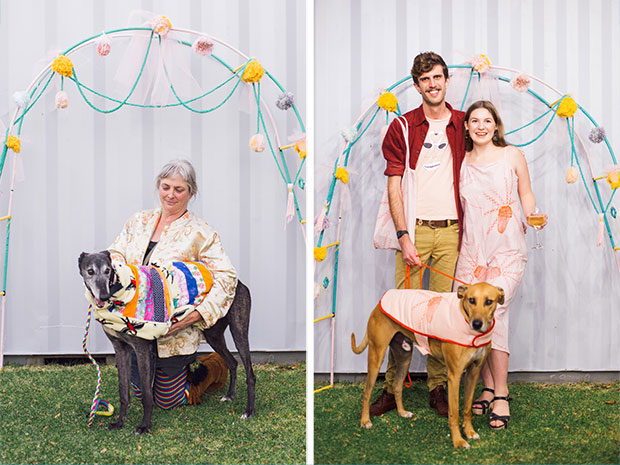 Vicki Boxell with Bear; Mary Adams with Lenny.
All snaps by Tasha Faye.