books to read when you have itchy feet
Here are some books that might inspire you to travel (or at least scratch the itch until you can).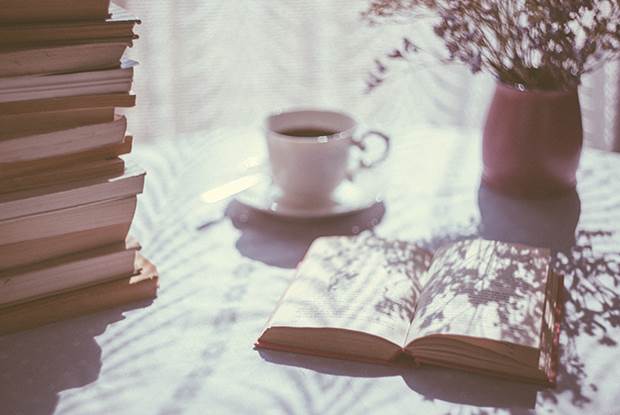 Last weekend an Uber driver said to me, "You know what my slogan is?" I repressed a groan. I never want to know what anyone who has a personal slogan has to say. She continued: "Travel is the only thing you can spend money on that actually makes you richer." I'd heard that one before, and despite my cynicism, this woman's joy at her impending trip to Mexico was palpable. She'd just quit her job to go travelling the world, and sitting in a puffer jacket on a freezing Melbourne night, I have to say the idea was tempting. Not all of us have the means to do this, though. A trip to Mexico might cost you a few grand, but a book will only cost you $20. I don't want to get all Eat, Pray, Love on you, but here are some books that might inspire you to take off – or at least scratch the itch until you can.
Travels With Charley: In Search of America, John Steinbeck
People always talk about Kerouac's On the Road when it comes to the great American roadtrip, but John Steinbeck's Travels With Charley: In Search of America is not to be ignored. A recounting of his travels in a camper across the great land of the US of A, Steinbeck's travel companion was his dog Charley. It's been disputed that this memoir is more fiction than fact, but whether Steinbeck fibbed a little doesn't affect how enjoyable a read this is.
The Vacationers, Emma Straub
The Vacationers by Emma Straub may have a two-fold effect on you: on the one hand, the warmth and ocean breezes of a summer in Spain sound almost too good to be true: on the other, Straub's descriptions of a family thrown together in one house in the midst of individual mini-crises and relationship breakdowns may make you reconsider ever going on a family vacation ever, ever again. Delicious-sounding meals and dips in the ocean are spliced with parental feuds and passive aggression that'll make you grit your teeth. Maybe this is one to read when you want to go to Spain, but can't afford it just yet and want to feel less bad about not being in the Mediterranean.
A Manual For Cleaning Women, Lucia Berlin
Lucia Berlin didn't get the credit she was due in her lifetime, but her posthumously published short story collection, A Manual For Cleaning Women, may be one of the best books I've ever read. Her descriptions of Texas and suburban America are at once beautiful and heartbreaking, but it's her stories set in Mexico – whether it's mourning sisters on a restorative resort holiday, or a widower finding herself in a beachside hut and deep ocean scuba-diving – that are profoundly moving. Berlin's prose is so incredible that she can make cleaning a stranger's house sound enticing, let alone a trip abroad.
The Beach, Alex Garland
If you like your travels to be mysterious, potentially illegal, and adaptable into films starring Leonardo DiCaprio, The Beach could be a good read for you. A little bit sexy and exciting, a little bit adventurous, and a lot of… well, beach, this is a great, great novel for when you're already on holiday, as it's a fast, enjoyable read, perfect for spending an afternoon with on some hotel balcony with a big cold drink next to you.
Our Magic Hour, Jennifer Down
Travelling abroad is not attainable for everyone, and sometimes it's maybe not even the best idea. If you're looking for a book to make you stay, give Our Magic Hour by Jennifer Down a try. Set across Melbourne and Sydney (sorry, everywhere else), it'll make you remember that amidst grief and heartbreak, places can be a comfort. Named for the sign you see while driving on the Monash Freeway, Our Magic Hour reminds you of how nice the sea baths are in Sydney, how calming a walk through Australian suburbia can be, and how it's people who can scratch that itch sometimes, not just places.
So go on. Escape into a book. That can be my corny slogan.
Lovely snap from over here.