a guide to shopping for secondhand furniture
Where to look, what to be wary of, and how to land a good deal. 
If there's anyone who knows how to spot a rad piece of secondhand furniture, it's Kate Forsyth – the clever lady behind Good Day Club, a Melbourne styling and rental business specialising in vintage furniture. A total pro at searching country op shops and all the corners of the internet, she's acquired about 36 tonnes of stuff to show for it. She's also incredibly generous with her tips on sourcing, which you can find below. Happy hunting!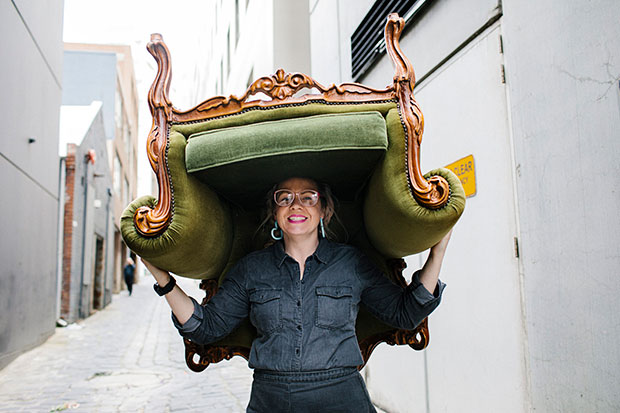 LOOK ONLINE – I definitely look at eBay quite a lot, but Facebook marketplace is also quite a big place to go these days. It's obviously hit and miss as people put everything from lawnmowers to couches there, but you can find some real gems. Look in your area's Buy Swap Sell page, or search for vintage and retro Facebook groups in your city. Instagram is good if you find some hashtags to follow. Then of course there's Gumtree, if you're game. Just keep in mind that people aren't really held to account there as there's no rating system, so you can end up driving out for an hour only to find that the item is falling apart, despite them telling you it's in good condition.
FILTER YOUR SEARCHES – If you type 'vintage couch' into eBay, you'll get thousands of results. Try filtering your search by distance, price and condition to hone in on what you're looking for. Also, watch out for items listed as 'vintage' – some may actually be modern but made to look vintage. If you filter your search based on condition, eg. 'refurbished', you'll actually get an older piece. You can also save your searches and set up an alert. Some of my favourite search terms right now are 'fuschia-coloured couch', 'cane garden furniture', and 'Hollywood Regency', but you can also just search 'retro chair' and see what happens.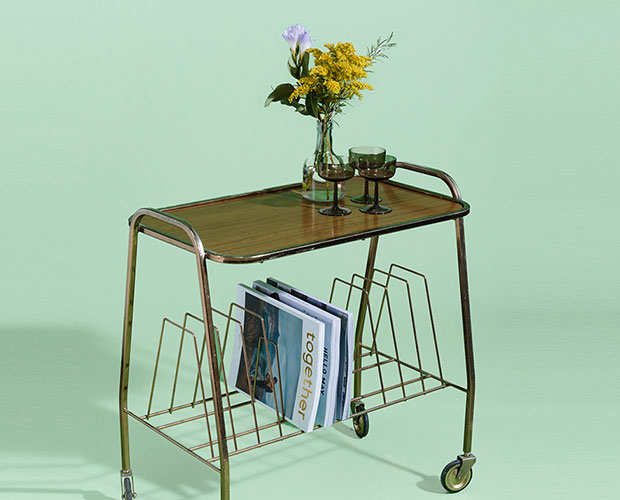 GO ON AN ADVENTURE – Make furniture searching a slow hobby – something you can do bit by bit. Go out far and to little towns that you're curious about anyway, and make furniture shopping an incidental part of the trip. The best things I've found have been on the way to a destination. If it's easier, you can certainly go to places like Geelong or Daylesford, which have a high concentration of good vintage markets. Just don't go to Savers Brunswick, unless you're looking for a parachute tracksuit.
LOOK IN THE TRASH – You can get amazing stuff in hard rubbish that would otherwise go to landfill. Just check your local council's rules on collecting hard rubbish as there are a few places where you can be booked for taking things off the curb. Also, go to tip shops. They're amazing. You can find some real gems for not much money and people chuck out awesome furniture there all the time.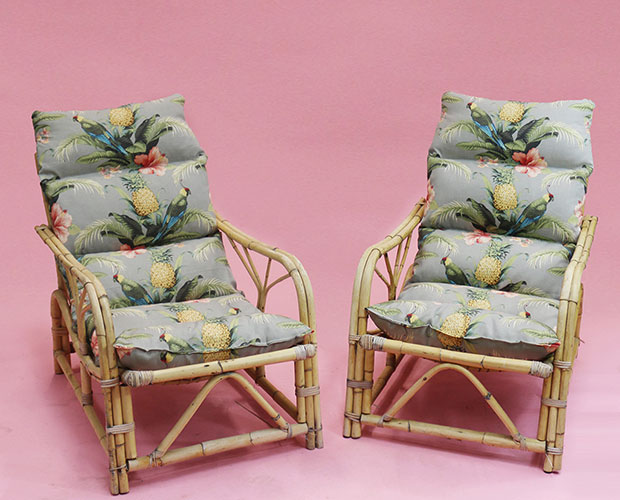 BEFRIEND YOUR NEIGHBOURS – Thank god for the people who kept everything under plastic covers. If your nan lives next door to a lovely old couple, keep your eye out. I went to this old lady's house and she gave me all this stuff from 1962 in absolutely pristine condition.
SHOULD I TRY BEFORE I BUY? If you spot it online and it's cheap, I wouldn't worry too much. I would suggest looking at the photos on your computer, rather than your phone, so you can have a better look. Secondly, ask people directly about whether there is any damage and ask them to provide more photos. Thirdly, if you're buying a vintage couch, definitely go and sit on it first. You need to know that it's comfortable.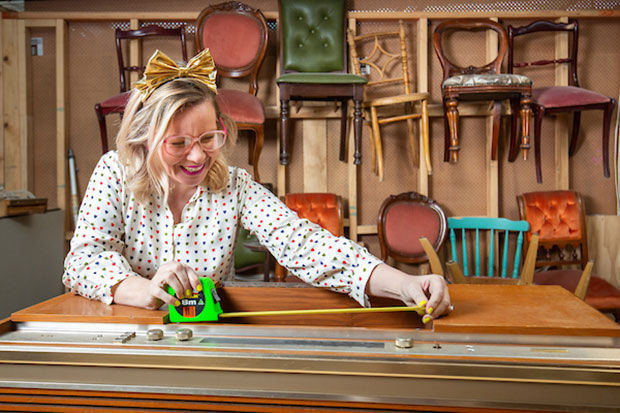 ASSESSING THE CONDITION – You want the visible upholstery of a piece of furniture to be in good condition because reupholstering is prohibitively expensive. People always say they'll do it themselves but no one ever does, and getting it done professionally could cost up to a couple of grand for a couch. If it's just a cat scratch on the back of a couch, and you'll be putting it against the wall anyway, that's fine. I wouldn't be too turned off by a slightly wobbly frame either. You don't have to be a furniture maker to tighten up frames here and there – we figured out how to do it from YouTube.
SOME QUICK CLEANING TIPS – In general, spot clean fabrics gently and see how you go. In terms of products, sugar soap wipes are great for cleaning vinyl furniture. There's also a rad spray from Bunnings called No Vac, which works well as an upholstery cleaner, especially on dark colours. I've gotten everything from red wine to ink out with that. It's also worth hiring a steam cleaner and paying extra for the upholstery head attachment.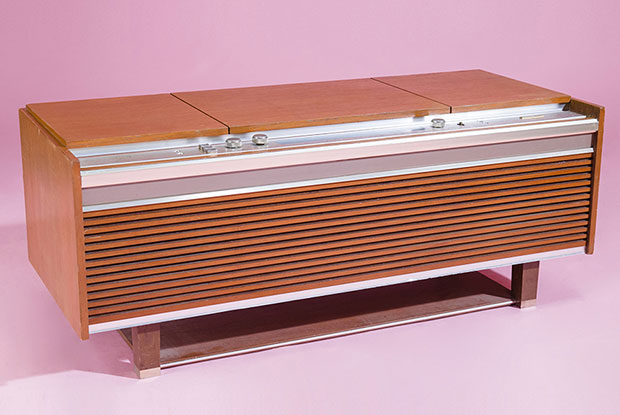 HOW DO I KNOW IF I'M GETTING A GOOD DEAL? Be patient! You may see mid-century pieces on eBay go for thousands of dollars, but I do believe that if you're patient enough, something will come up at a price point that's good for you. You'll quickly notice what the furniture trends are, and how they increase in price, but if you look around long enough, you can still get a bargain because some people don't know what's popular, or they just want to get rid of something quickly. Feel free to haggle but be respectful about it. If someone says the price is firm, then it's firm.
I WANT TO KNOW MORE – If you're interested in mid-century design, follow someone like Tim Ross on Instagram. And don't be afraid to walk into a beautiful furniture store and talk to people about the history of items. Everything and everyone's got a story – that's what I love about my job.