your winter warmer survival guide
To celebrate the launch of H&M's cosy new Morris & Co. collaboration, we've put together a few nifty ways to stay toasty in the chillier months.

To celebrate the launch of H&M's cosy new Morris & Co. collaboration, we've put together a few nifty ways to stay toasty in the chillier months.
Winter doesn't have the best reputation. It's cold. It's rainy. It's peak there-goes-another-inverted-umbrella-in-the-bin season. However, with some careful planning, winter doesn't have to leave your heart icy, too. In fact, we're proposing the opposite: keep warm and carry on. It's a slogan you've probably seen printed on a tea towel hanging off your nan's oven, but we urge you to put it into practice with our winter warmer survival guide.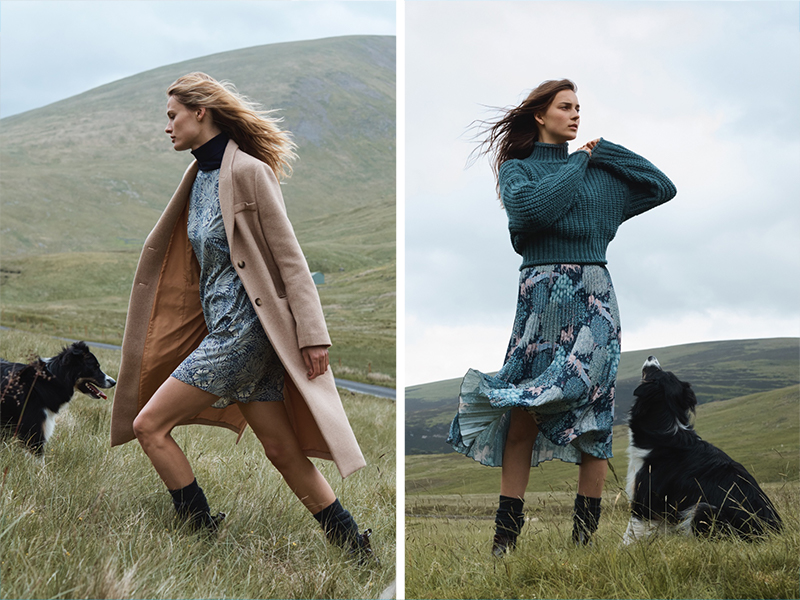 Romantic floral prints paired with chunky jewel-tone knits and tailored coats, in the H&M x Morris & Co. collection.
LAYER UP LIKE A LASAGNE When getting dressed this winter, think like a lasagne. OK sure, the delicious pasta stack doesn't have the capacity to think, but it does know how to layer, and that's how you should approach your winter wardrobe. Start with a thermal basic and layer up with pussy-bowed blouses, thick cable-knit turtlenecks, printed scarves and tailored winter coats before you step outside – H&M's new Morris & Co. collaboration has some pretty ace options, for example. The Highlands collection features archival floral prints from Morris & Co., a British interiors and textiles company launched in 1875, so you'll basically be wearing a piece of history.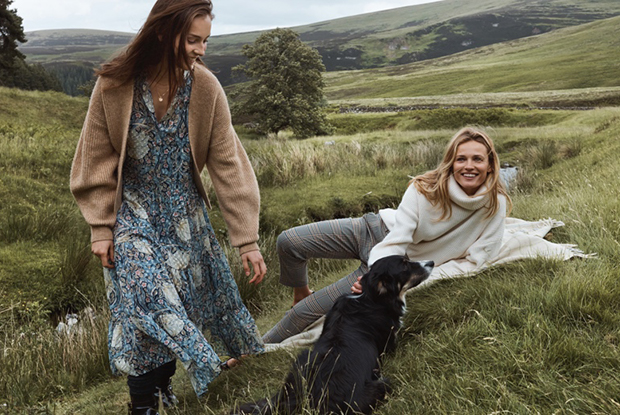 Cosy knits (cardigan $29.99) paired with chequered pants ($39.99) or long paisley dresses ($44.99), in the H&M x Morris & Co. collection.
HOST A WINTER SOLSTICE SOIREE If you want to measure true friendship, consider those you're willing to leave your warm house to see on a cold winter's night. Yep, the list is probably pretty short. But just because the weather is a bore, doesn't mean your social life should be, too. We suggest playing host and inviting your mates around for a winter roast feast that will have them rolling into an Uber on the way home. Set the date for the winter solstice – the longest night of the year – and crank up the oven. (Remember, an oven works as both a domestic appliance and a heater, making it the household MVP in winter.)
LET'S GET PHYSICAL "Is this article telling me to go outside into the freezing weather to stay warm? No thank you! Wait, what? How are you reading my mind?" The answer to your questions are: yes, and we're impressive like that. Leaving the house and going for a run – or for those of us with bung knees, a brisk walk – is an efficient way to heat up the body and get your daily dose of vitamin D. To keep extra cosy when venturing outdoors for a walk, invest in some nifty hand warmers for your favourite woollen coat pockets.
GET TOASTY AT BRUNCH Bears aren't the only ones that go into hibernation during winter – breakfast does, too. Sleep-ins under the duvet are essential for winter survival, and by the time you eventually roll out of bed, it's time for brunch. Rug up in a chunky cardigan, gather your mates and gorge on winter fare. We'll be ordering warm waffles with bacon and maple syrup, croque monsieur (a French pan-fried cheese, ham and Dijon toastie) and some belly-warming congee (the ultimate Asian rice porridge).
AN INSULATED MARKET EXPERIENCE One way to get the pulse racing during winter is searching for a bargain. Visit your local indoor market to increase your heart's BPM under one insulated roof. Buy local ingredients for a winter cook-up (hello, Julia Child's beef bourguignon). Or sample cheese from every vendor while searching for a market's greatest landmark: the hot jam doughnut truck. When you find it, buy a bag of six doughnuts, even if you're alone. We did the calculations – the price per unit is a total bargain.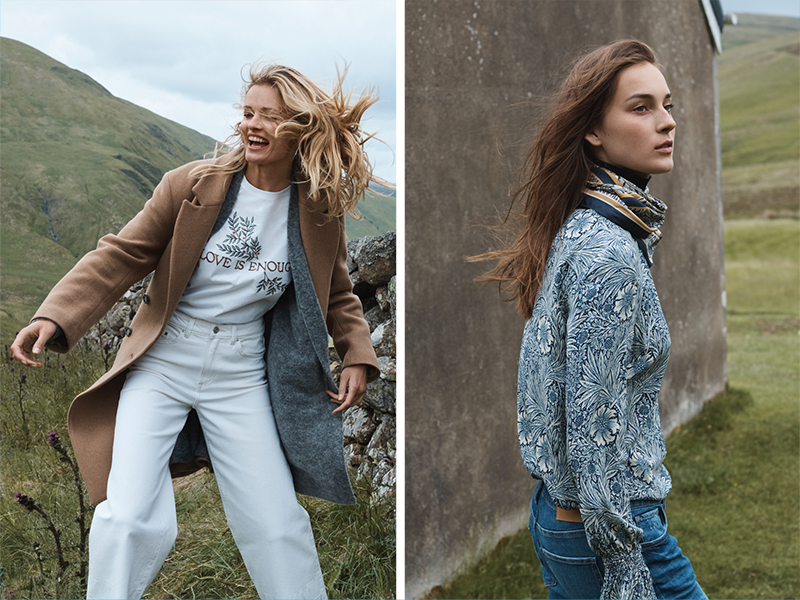 This article was created in collaboration with H&M, who've launched a delightful new collaboration with iconic British textile company Morris & Co. Check out The Highlands collection in store now and rug up in textured knits, winter florals and cosy coats.