your summer podcast list is here
Got a four-hour road trip ahead of you? Maxed out your Netflix options? We have a whole bunch of rad things to listen to.
Summer is here and so is this podcast hit list we made especially for your road trips, supermarket outings and long, lazy days on the couch. Grab your headphones, sit back and get ready to learn things (in the funnest way possible).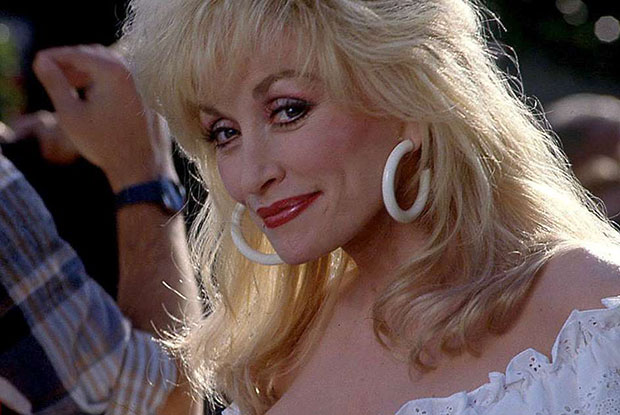 What to listen to when...
YOU'VE RUN OUT OF GOOD STUFF ON NETFLIX: DOLLY PARTON'S AMERICA
Over the summer holidays, there will come a time when you've exhausted all your options on Netflix. You'll ask your housemate for their login to that other streaming service and watch everything on that, and then you'll call your cousins for their login for that other, other streaming service. Eventually you'll run out of options but still crave a binge-worthy narrative, which is precisely the moment when you should hit play on Dolly Parton's America. This nine-part series charts Dolly's life and career in thematic episodes with very enjoyable candid interviews with those close to her, the people whose lives she's impacted, and of course, the icon herself.
YOU WANT TO BE PRODUCTIVE (BUT MOSTLY WANT TO CHILL): THE CUT ON TUESDAYS
This is the podcast for those days where you want to be a sloth but still feel like you learned and achieved something. It's essentially an audible, chatty version of New York Magazine's The Cut, bringing together women's voices on culture, style, sex, politics and people. Each episode is self-contained, allowing you to dip in and out at your discretion, but we recommend starting from the most recent and working your way through the archives. Sometimes you want to hear about Alexandria Ocasio-Cortez's political campaign, and other times, why Adam Driver is 2019's biggest crush. The Cut on Tuesdays gives you both.
YOU'RE ON YOUR WAY TO THE SUPERMARKET: BON APPÉTIT'S FOODCAST
This podcast is for anyone who really loves food. Hosted by the publication's editor-at-large Adam Rapoport, episodes cover everything and anything related to food and eating. Here's a few topics of discussion on the podcast to whet your appetite: how to cook the world's best meatballs, the versatility of chopsticks in the kitchen, why soup counts as a meal. Put it on while you're eating and you'll feel like you're at a super-cool dinner party.
YOU'RE CUTTING DOWN ON TRUE CRIME BECAUSE YOU CAN'T SLEEP AT NIGHT (BUT CAN'T QUIT IT COMPLETELY): WHO THE HELL IS HAMISH?
There's only so much true crime you can listen to before you're forced to sleep with the lamp on. If you're pressing pause on some of the grimmer stuff out there, but can't quite quit the crime pods entirely, we suggest turning to the shows about white-collar crimes. Who the Hell is Hamish? is a fascinating listen about an Australian scammer, Hamish Watson, who allegedly swindled over seven million Australian dollars from his unsuspecting victims. The series is a fascinating listen, charting how Hamish evaded authorities for so long and how his deception eventually led to his undoing.
YOU'RE READY TO PUT YOUR NEW YEAR'S RESOLUTIONS INTO ACTION: MONEY POWER FREEDOM
We've been implicitly programmed to never discuss money openly with our peers and friends but journalist Santilla Chingaipe and comedian Cal Wilson are hoping to change that with Money Power Freedom. Produced by the Victorian Women's Trust, this podcast is set to arm people, especially women, with knowledge that will hopefully steer them towards financial freedom. Expect frank chats about moolah with experts, personal stories from regular folks and money how-to's.
YOU'RE HEADED FOR A SUMMER ROAD TRIP: MAKING BEYONCE
Avoid all road trip playlist debates by opting instead for this three-part, biographic series on Beyonce. It's low commitment listening with maximum enjoyment. As the title suggests, Making Beyonce chronicles the rise of the global music sensation (and deity to some), starting with the discovery of her prodigious singing voice when she was a kid to her emergence in Destiny's Child and solo career. If you've ever wondered how Beyonce became Beyonce, this is well worth a listen.
YOU'RE IN THE MOOD FOR MYSTERY: THE MISSING CRYPTO QUEEN
We all know someone who knows someone who got filthy rich from Bitcoin and businesswoman Dr. Ruja Ignatova knew how to exploit the get-rich-fast appeal of cryptocurrency for her own advantage. In 2014, she launched her own cryptocurrency called OneCoin, promising for it to be bigger and more successful than BitCoin. Within two years, three million people joined her revolution. Turns out she was a classic scammer and as authorities closed in on her in 2017, she boarded a plane and hasn't been seen since. Where did she go? Well, we're not going to tell you here. But you can get closer to the answer on your summer holidays while listening to this podcast with a spritz in hand.