we the makers – design competition
Submit your rad creation and you could nab the top prize of $10,000.
Ahoy there, arty-crafty friends. Are you a creative thinker? A talented maker? Someone who enjoys a challenge? We ask because there's some seriously good prizes up for grabs, should you decide to submit your work to the 2020 We The Makers Design Festival, a new biennial kicking off next year on May 15th at the National Wool Museum in Geelong, Victoria.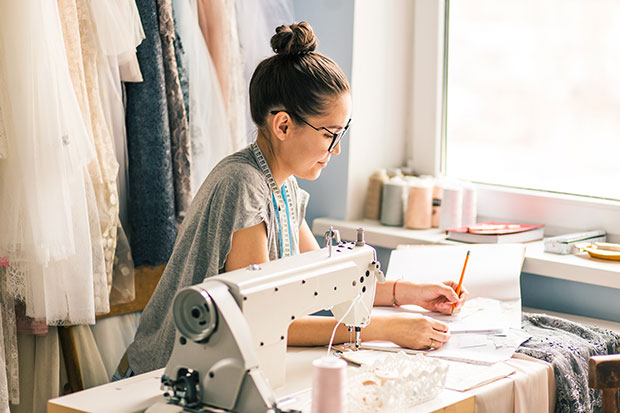 What exactly do you have to do to pounce on this opportunity? Make and submit up to two items based on the festival theme: Design for the Future – Sustainable and Ethical Textiles and Fashion. Your piece can take the form of headwear, neckwear, bodywear or footwear, and must fit into one of the seven categories listed here.
There's a $10,000 cash prize for the Designer of the Year, plus a whole bunch of other awards including a $2,000 People's Choice Award; a mentorship with the Australian Fashion Council and the chance to win a $500 voucher that you can put towards a short fashion course at RMIT. (Our very own editor Sophie Kalagas will be among the panel of judges.) Oh, and the other very cool perk: makers who enter will get to sell their items at the shop-style gallery space during the festival. Heck yeah!
Entries open from February 1, 2020 – it's completely free to enter, and there's even a category for young makers under 18. Better get cracking!