tunesday – yeo interview
A chinwag with the Melbourne producer and musician about songwriting, Mariah Carey and chicken rice.
Melbourne-based musician Yeo is nothing if not prolific. Over the last decade, he's given us albums full of ever-shifting electronic pop, produced for a swathe of artists, toured extensively and most importantly, continued to shred on the keytar. His latest album, the slow-burning Recovery Channel released at the end of 2019, was a therapeutic process for Yeo – in part a documentation of what it's like to pull yourself out of a dark place. We chatted to the talented muso about his songwriting process and asked him to share a few of his travel snaps in the process (he keeps an ongoing photo diary over here.)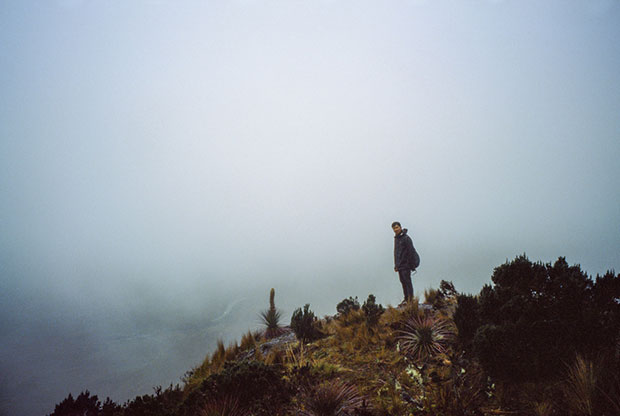 You've said that Recovery Channel is you caving and realising you should just make an R&B album. What led you down this path? I've listened to R&B since I was young, crossing over naturally from the more easily accessible pop music that I would watch on Video Hits and Rage as a kid. I didn't realise it at the time, but it was almost the only real POC representation on my TV screen during the '90s and '00s.

I've created a lot of indie-pop, and elements of R&B have always crept into that. I guess I've resisted going all the way because of my perception of how it's received here – it still feels like a niche – but also I never thought I was capable. Any ambitions I had were dashed when I got a review from VICE magazine in my 20s that outed me as a D'Angelo try-hard, like it was a negative thing. Now I feel like I should just do whatever I want. No one cares that much and I should enjoy myself.
 
When do you usually find yourself rushing to make a song? A multitude of things inspire me including (but not limited to): visual landscapes, daily interactions, my own behaviour and the irony of existence. Usually events take a while to process and the penny will drop at random. Sometimes the most profound ideas come at the utmost inconvenience, like when I'm working on someone else's stuff or when I'm running, kilometres away from any recording device. Then I'm literally sprinting home with the idea on repeat in my brain so I don't forget it.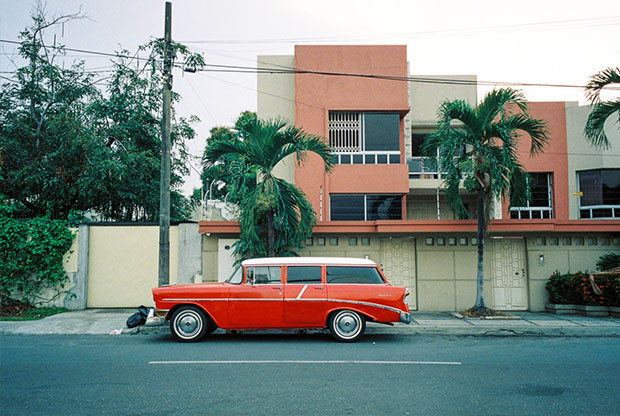 You keep a pretty consistent photo diary. How does the process influence your music? I've been shooting film for about ten years purely as a hobby. Like anyone else behind the lens, I'm just trying to catch a mood and a moment. I'm colour blind, so that makes the editing process really fun and satisfyingly rebellious. I also like photos that make you wonder where on earth it was taken. There are many parallels to the way I make music, but influence truly spills over when there's a desire to use my own photos for artwork.
 
If you hadn't gone into music, what would you be doing? I actually did a mid-career test to determine possibilities based on my natural aptitudes, and the result I got was architecture. I can envision that, or even something like filmmaking or camera work. Definitely something still within the starving artist genre. Speaking of starving, running some kind of eatery could also be a possibility considering how much I love food.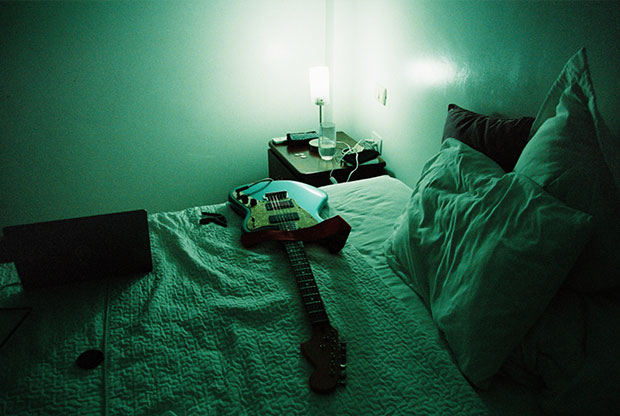 Who was your first-ever musical crush? It'd have to be Mariah Carey. She used to slack-jaw me with every new single (and video) she dropped. It's her range and her confidence.
What would you cook to impress someone? These days I've been riffing on chicken rice. I didn't realise the nuances of the dish until I learned how to make it. There are many different ways to make it from pretty much every culture, all equally satisfying; all leaving me with inspiration to try a new method the next time.
What's one (non-musical) skill you wish you had? I wish I could dance professionally. I am so impressed when people can expertly control their body. I've been tempted to take lessons many times.
Any advice for young songwriters and musicians? Keep learning. Learn how to finish what you're working on and put it out so you can work on something else. Learn from those results. Learn how to DIY so you can call out bullshit when you see it. Learn to look after your head.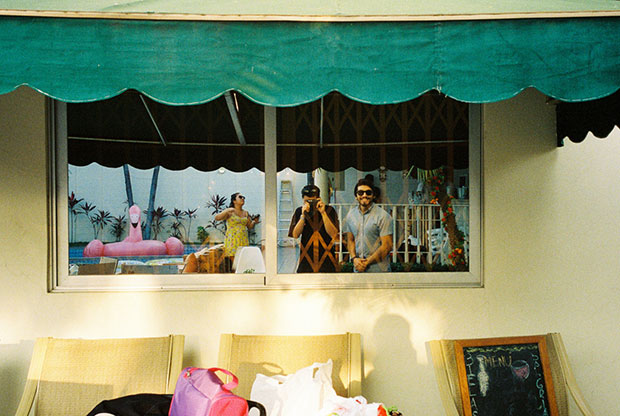 Check out "4 Me" from Recovery Channel below.