tunesday – ngaiire tour + giveaway
One of our favourite soul singers is back with a new song and fresh tour dates.
There's no point beating around the bush: soul singer-songwriter Ngaiire is one of Australia's best, and if you haven't already given her past albums a spin, we wholeheartedly recommend you get onto it, pronto.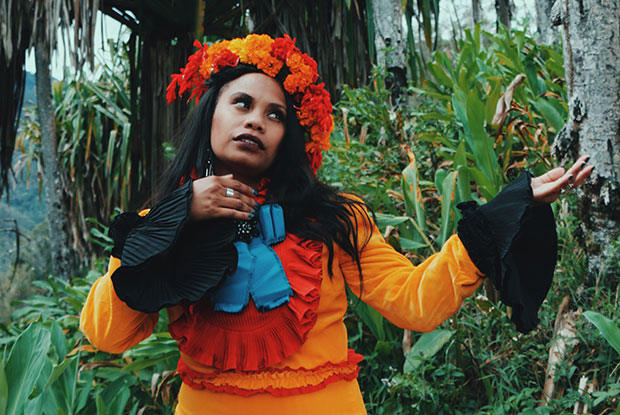 We've been patiently waiting to hear more since the Sydney artist's last album Blastoma in 2016 and our prayers were finally answered when she dropped her haunting new track, "Shiver" earlier this month. Written after a trip back to Papua New Guinea, where Ngaiire grew up, the song explores the afterlife and the memory of her late grandmother.
"Shiver is about getting goosebumps for no reason in broad daylight," she says. "It's also about the comfort of knowing your ancestors or those that have come before you are still holding you down from the other side."
Ngaiire will be heading off on tour (with the promise of some new material) this November, playing shows in Melbourne and Sydney. We also have a double pass for the Melbourne show on Wednesday November 13 up for grabs. If you're feeling lucky, head here to give it a shot.
Tour dates:
Northcote Social Club - Wednesday November 13
Northcote Social Club - Thursday November 14
Lansdowne Hotel - Thursday November 21
More info here.